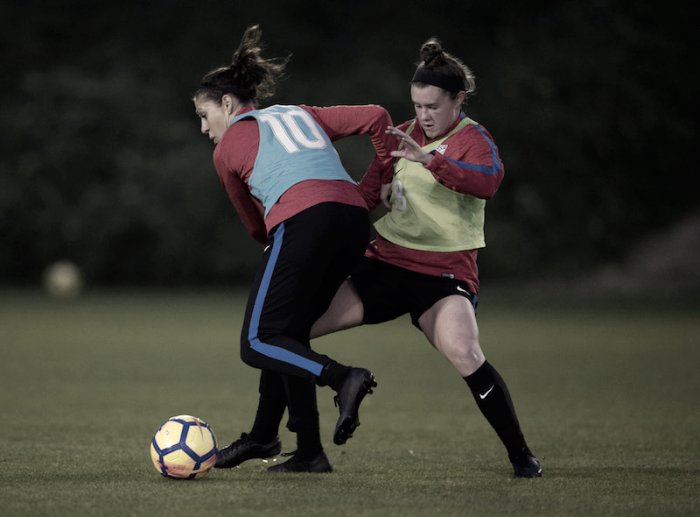 Sky Blue FC drafted Savannah McCaskill, Adriana Leon, and Amanda Frisbie in the 2018 Dispersal Draft. Sky Blue had been selected to receive the first pick in the 2018 Dispersal Draft but had traded away their first pick previous to the Draft. Sky Blue traded with the Washington Spirit giving them the second pick in the 2018 Dispersal Draft, as well as the conditional first round and the natural second round, pick in the 2019 College Draft. Sky Blue had the second, eighteenth, nineteenth, and thirty-sixth picks in the 2018 Dispersal Draft. The Dispersal Draft is taking place after the folding of the Boston Breakers.
Savannah McCaskill was the second overall pick in the 2018 NWSL College Draft. McCaskill is a forward out of the University of South Carolina. In her last two seasons as a Gamecock, McCaskill tallied 25 goals and 20 assists. Sky Blue was smart picking up the forward following the trade of forward Sam Kerr. McCaskill recently got her first cap with the USWNT against Denmark.
With the eighteenth pick in the 2018 Dispersal Draft, Sly Blue selected Adriana Leon. Leon, 25, has 44 caps with the Canadian National Team. Sky Blue looks to build their attack in 2018 with the addition of the Canadian forward. Leon played all 24 games for Boston in 2017. Leon tallied six goals and six assists in 2017 for the Breakers. Leon was named NWSL Player of the Week for week 21 of play. Leon was awarded Player of the Week after contributing to all three goals during Boston's 3-0 win over the Washington Spirit. That win was Boston's first road win of the 2017 season.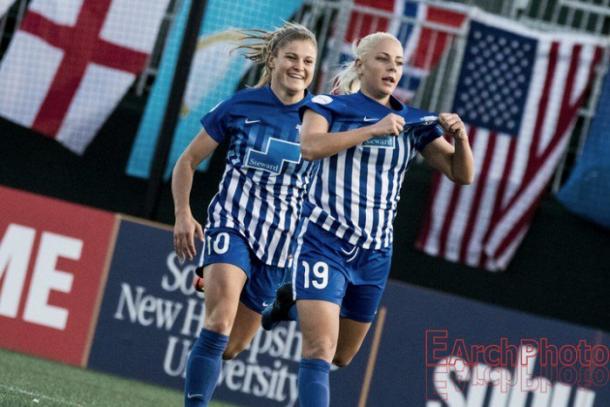 Sky Blue also selected defender, Amanda Frisbie, in the Dispersal Draft. Frisbie, also age 25, played in 12 games for the Breakers, providing one assist.
Sky Blue passed on their final pick of the 2018 Dispersal Draft. Sky Blue held the thirty-sixth and final pick, thus concluding the Draft.