 The Washington Spirit added to their youthful squad with the dispersal draft from the Boston Breakers remaining squad. Washington has number one draft pick Andi Sullivan, soccer prodigy Mal Pugh, Canadian international Rebecca Quinn and 2017 Rookie of the Year Ashley Hatch and have since added three key players that could help them return to the top of the table.
The Spirit originally drew the second pick in the draft but traded the second pick and another draft pick to Sky Blue FC for the number one pick. Washington drafted US women's national team midfielder Rose Lavelle. The Spirit also selected defender Elizabeth Wenger and forward Tiffany Weimer.
Adding youth
Lavelle made her debut with the USWNT during the SheBelieves Cup in March 2017. Since then, she has seven caps and two goals. She was drafted number one overall by the Breakers before the 2017 season. She had 10 appearances and two goals with Boston before suffering a hamstring injury during an international friendly against Norway. Since then, she didn't take the pitch again with the Breakers and made one appearance with the US in a friendly played in her hometown of Cincinnati.
Wenger was selected 17th overall in the most recent NWSL draft. The Lititz, Penn native spent her four years anchoring the Georgetown University backline. In her senior season, she started 19 games and helped anchor a defense that allowed just seven goals in 21 games. She was named an All-American and the Big East Defender of the Year,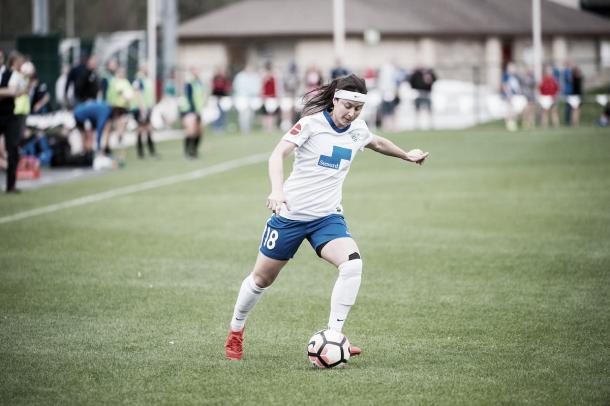 Veteran talent
Weimer is a seasoned veteran, having played in multiple leagues around the world including the WPS and the NWSL. The 34-year-old forward played four seasons for the Penn State Nittany Lions. She started her NWSL career with the Portland Thorns, making 10 appearances and scoring one goal, before moving to the Washington Spirit and FC Kansas City where she had four appearances a piece. She made 17 appearances in 2017 for the Breakers after officially coming back from an ACL tear and complications.