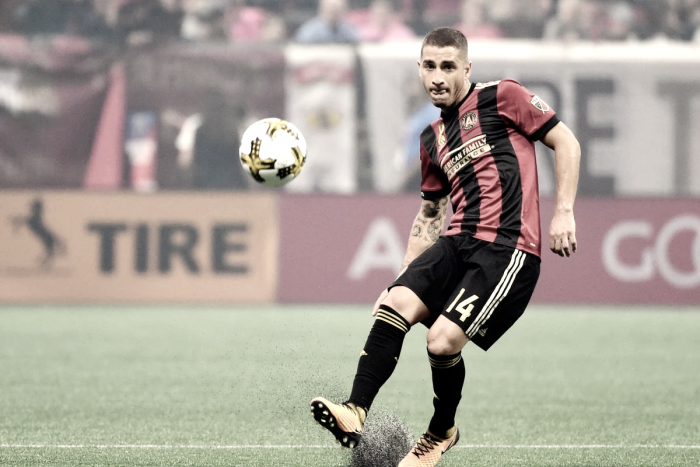 On Tuesday, Atlanta United announced that midfielder Carlos Carmona would be returning to his home country of Chile to play for Colo-Colo. His wife, who lives in Chile, is pregnant and Carmona felt it was right to be with her during these times.
The 30-year-old was a big part of Atlanta United's team playing in nearly all of the clubs games during their inaugural season and will need to be replaced if the club wants to continue to impress in MLS. With the additions that the team has already made ahead of the 2018 MLS season, not many people will be surprised when ATL find Carmona's replacement.
Career Path
Carlos Carmona began his youth days with Chilean club, Coquimbo Unido. He transitioned well into the senior team as he went on to make 92 appearances for the club between 2004 and 2007. Carmona scored 7 goals for the club before moving to O'Higgins F.C, another Chilean club.
Carmona only spent one season with O'Higgins before being purchased by Reggina, which at the time, was a club in Italy's top flight. While managing an impressive 32 appearances in his first European season, his work wasn't enough to keep the club in Serie A.
Carlos stayed with Reggina until he was purchased by Atalanta in 2010. Carmona helped the side get promoted to Serie A in his first season and went on to play for the club until 2017 when he dropped an "a" and joined Atlanta United. Carmona made over 150 appearances for Atalanta and the club is yet to return to Serie B.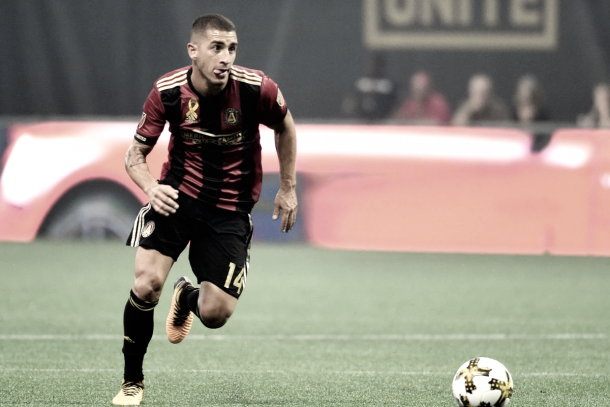 2017 was the year that Carmona joined a plethora of South Americans in Atlanta. He appeared for the five stripes in 31 of the clubs 34 regular season games where he scored a pair of goals and added a pair of assists to match it.
Carmona also played in the clubs only playoff game to date in a penalty loss to the Columbus Crew SC. Carmona's hard work in the midfield is going to be missed by the club and will be a tough guy to replace.
The now 30-year-old captained his country at the 2007 FIFA U-20 World Cup in Canada where he led his nation to a bronze medal. Since then, Carmona has appeared for the senior team 50 times. Now, the Chilean returns to his birth country through Colo-Colo.
Quotes
Atlanta United Technical Director, Carlos Bocanegra said: "Carlos was a valuable member of the team, but sometimes life becomes more important than soccer and we have decided to do what's best for the player and his family." The former USMNT defender went on to say "Although, it was never the plan to move him on, we were able to reach an agreement and made the best out of a difficult situation."
Quotes via ATLUTD.com