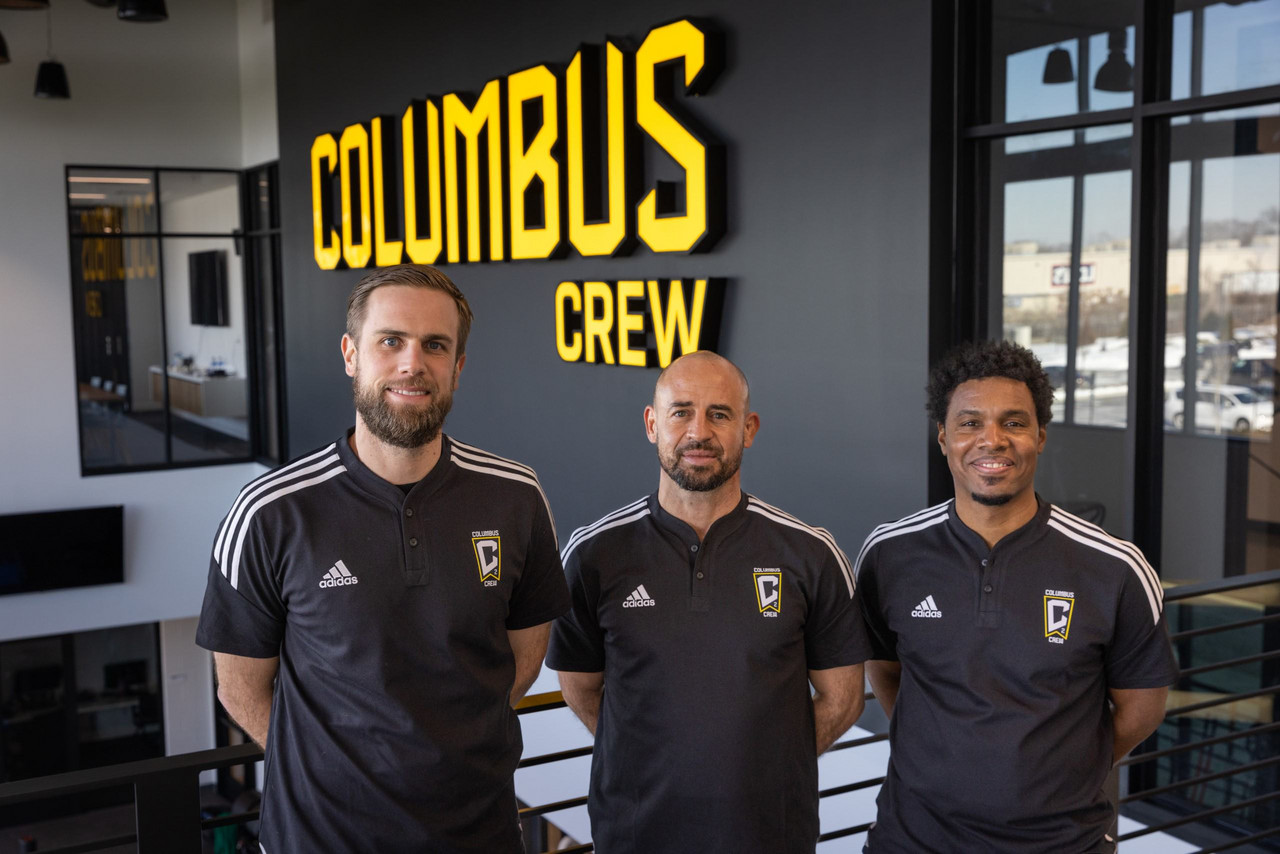 COLUMBUS - The devlopmental team of Columbus Crew, Columbus Crew 2, announced their assistant coaches and support staff on Tuesday. Crew 2 add Kobie Johnson [pronounced CO-be-aye] and Phil Boerger. Adding to the Crew 2 Support Staff are Performance Coach Ahmad Salamah, Head Athletic Therapist Sara Kusner, Team Operations Manager Nathaniel Horton and Equipment Manager Mike Peters.
"We are excited to have Kobie and Phil round out the Crew 2 coaching staff. Kobie's previous extensive experience in player development and his understanding of our Club's philosophy make him a great fit for Crew 2. HAving worked with Phil before, I know the dedication and passion he will bring to our Club." - Crew 2 General Manager Corey Wray
Crew 2 make coaching announcements
Johnson joined the Club last year after spending a decae as a head coach for the New York Red Bulls Academy from 2011-2021 for the Under-12 to the U-23 teams. He also has previous experience serving as an assistant coach at Seton Hall University as well as being named the head coach for the New Jersey Stallions Academy.
Boerger joins Columbus Crew 2 after being the goalkeeper coach for Toronto FC II from 2016-2021. Prior, he served as assistant coach for colleges such as Florida Gulf Coast University, Georgia Southern University and Syracuse University.
"I would also like to welcome Ahmad, Sara, Nathaniel and Mike to our team. In order for Crew 2 to be successful, we need a support staff made up of individuals who are knowledgeable in their fields and committed to our Club. We are thrilled to see the staff come together as the team gets its preseason underway." - Crew 2 General Manager Corey Wray
Salamah previously has experiece as the Assistant Sports Performance Coach for Virginia Commenwealth University from 2021-22. Just prior, Salamah was the Assistant Strength and Conditioning coach at Saint Joseph's University from 2017-2021.
After working with Atlanta United FC from 2016-2021, Horton joins Crew 2 after working as the Head of Academy Operations for the Five Stripes. Horton also worked as an intern in the Player Relations and Competition Department of Major League Soccer (MLS) during the 2016 season.
Sara Kusner began her career working with the Crew Academy in 2020 after working as an intern for the Club's first team during the 2019 season.
Perviously, Peters served as equipment manager for Hartford Athletic of the USL Championship in 2019. He also served as soccer operations coordinator for the New England Revolution during the 2018 season.
Crew 2 is one of 21 clubs that will be participating in the inaugural season of MLS Next Pro.