 The Utah Royals continued to fill out their roster with the announcement of a finalized preseason roster that revealed three more signings today. Australian midfielder Katrina Gorry, Norwegian international Elise Thorsnes and former FC Kansas City defender Brittany Taylor Kolmel.
International Talent
Gorry comes to the Royals with 59 international caps for the Matilda's with 14 goals scored. The 25-year-old was in the league once before, coincidentally, with FCKC. She had 10 appearances and a goal with a squad that won the 2014 NWSL championship. Gorry was named the AFC Women's Player of the Year in 2014 and was a part of a Brisbane Roar Australian W-League team that finished at the top of the table this season.
This is Thorsnes first stint in the NWSL. She has spent most of her professional career in Europe but was with Canberra United for this past W-League season. The 29-year-old spent her youth playing with Norway and made her international debut for the senior team in 2006. Since then, Thorsnes has 110 caps and 17 goals for her country.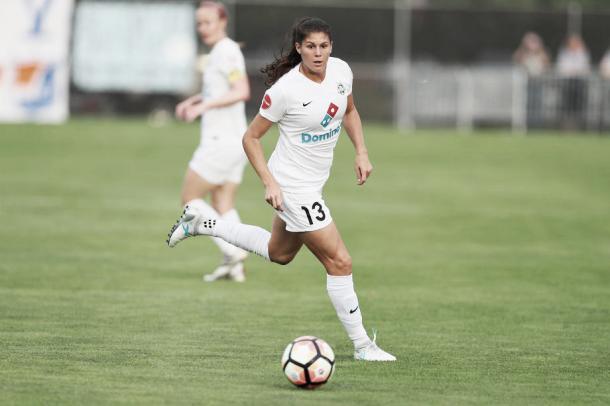 Iron Woman Acquisition
Kolmel (née Taylor), has been an iron woman for each team she has played. She was the third player to reach 100 NWSL appearances when she played all 90 minutes against the Houston Dash on August 13, 2017. She also played the full game in each of her 100 games, totaling 9,090 minutes.
A University of Connecticut alumna, the 30-year-old signed with the Western New York Flash ahead of the 2013 season and was then traded to FC Kansas City before the 2016 season. With her two seasons with the Blues, she only missed one game in order to get married.
The Royals have prepared for their inaugural season by signing former Kansas City players, trading for internationals like Kelley O'Hara and Diana Matheson and other moves that give Laura Harvey and her squad the potential to win a championship.