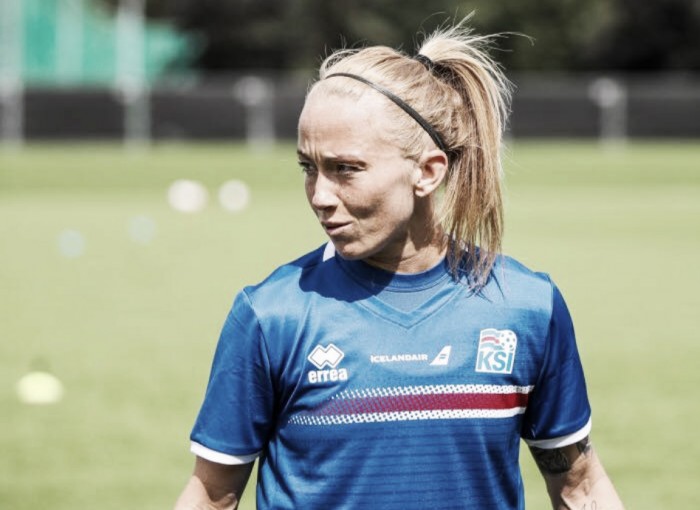 Laura Harvey and Utah Royals FC, the newest team in the National Women's Soccer League, have made a second blockbuster move this week. After securing United States Women's National Team player Kelley O'Hara on December 29th, Harvey has secured Icelandic international midfielder Gunnhildur Jónsdóttir. "Gunny" Jónsdóttir has played 48 matches for Iceland and scored seven goals, including two goals scored in an 8-0 victory over Faroe Islands in a Women's World Cup qualifying match on September 19, 2017.
Jónsdóttir, now 29, has played an increasingly large role for Iceland in the last year. She played in all three games, all losses, for Iceland in the 2017 UEFA Women's Euro final tournament, and she played all 90 minutes of Iceland's shocking 3-2 victory over Germany in the October 20th Women's World Cup qualifying match. It was the first time Germany had lost a group stage qualifying match in 19 years. Iceland currently trails Germany by two points in the group, but they have a game in hand.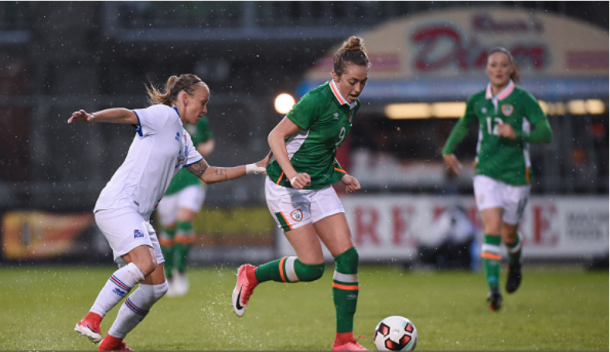 Laura Harvey said of Jónsdóttir, "Gunny is a player that I think will transition well into the NWSL, as she has played at international levels and numerous leagues around Europe. Her experience will be great for the group. Her enthusiasm on the field is infectious. I'm glad we could complete this deal as I think it is another huge statement for our club." Harvey joined the club after FC Kansas City folded and after leaving Seattle Reign FC at the beginning of the NWSL offseason.
When asked about her pending transfer to Utah, Jónsdóttir said, "I am so excited and grateful for the opportunity to play for Utah Royals FC this year. I have heard such great things about Laura, and I know I will learn a lot from her." Jónsdóttir has played club soccer in Iceland and for multiple teams in Norway.
The Royals will be taking over Kansas City's prior position in the 2018 NWSL College Draft on January 18. Their first preseason game will be in Salt Lake City, Utah on February 19.