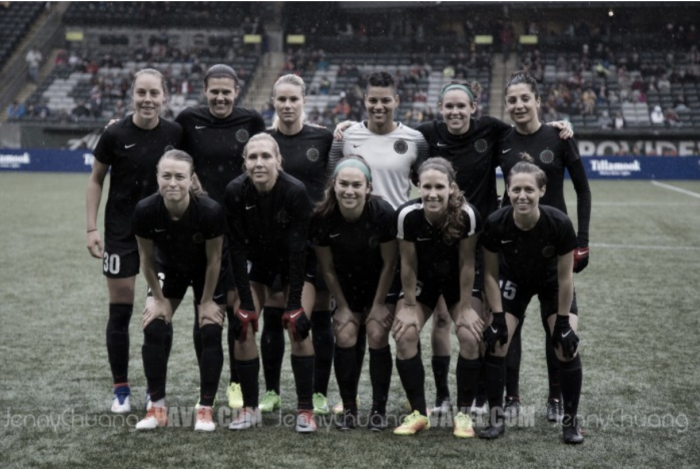 Today, the Portland Thorns announced their annual Thorns Spring Invitational, which takes place during preseason. Portland, Oregon will play host to the Houston Dash, Chicago Red Stars, and the US U-23 Women's National Team. These are the same three teams that took part in the 2017 Portland Spring Invitational.
The tournament is set to take place on March 11 and last through March 17. This year, the tournament will be hosted at the University of Portland home of Merlo Field. In previous years, the tournament was held at the Thorns' home stadium of Providence Park.
The tournament opens with Houston and the US U-23s facing off at 11:30 am Pacific Time on Sunday, March 11. Hosts Portland will meet Chicago later that evening with a 5 pm Pacific Time kickoff. Three days later on March 14, Chicago and Houston will meet at 1:30 pm Pacific Time and Thorns will face the US U-23s 7:30 pm Pacific Time. The tournament ends on March 17, when the US U-23s and Chicago face off at 1:30 pm Pacific and Portland closes out the tournament against Houston at 7:30 pm Pacific Time.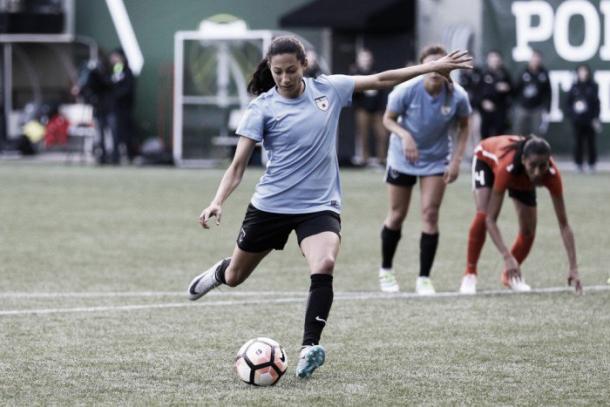 General admission will be available to the public for these matches. Prices start at $7 and the individual tickets go on sale to the general public starting on Friday, February 23 at 10 am Pacific Time on the Portland Thorns' website.
The Portland Thorns and the rest of the National Women's Soccer League will kick off preseason training on Monday, February 19.
2018 Thorns Spring Invitational presented by Tillamook Yogurt Schedule
Sunday, March 11 – Houston Dash vs. U.S. U-23 Women's National Team at 11:30 a.m. (Pacific); Thorns FC vs. Chicago Red Stars at 5 p.m. (Pacific) at University of Portland (Merlo Field)
Wednesday, March 14 – Chicago Red Stars vs. Houston Dash at 1:30 p.m. (Pacific).; Thorns FC vs. U.S. U-23 Women's National Team at 7:30 p.m. (Pacific) at University of Portland (Merlo Field)
Saturday, March 17 – Chicago Red Stars vs. U.S. U-23 Women's National Team at 1:30 p.m. (Pacific); Thorns FC vs. Houston Dash at 7:30 p.m. (Pacific) at University of Portland (Merlo Field)