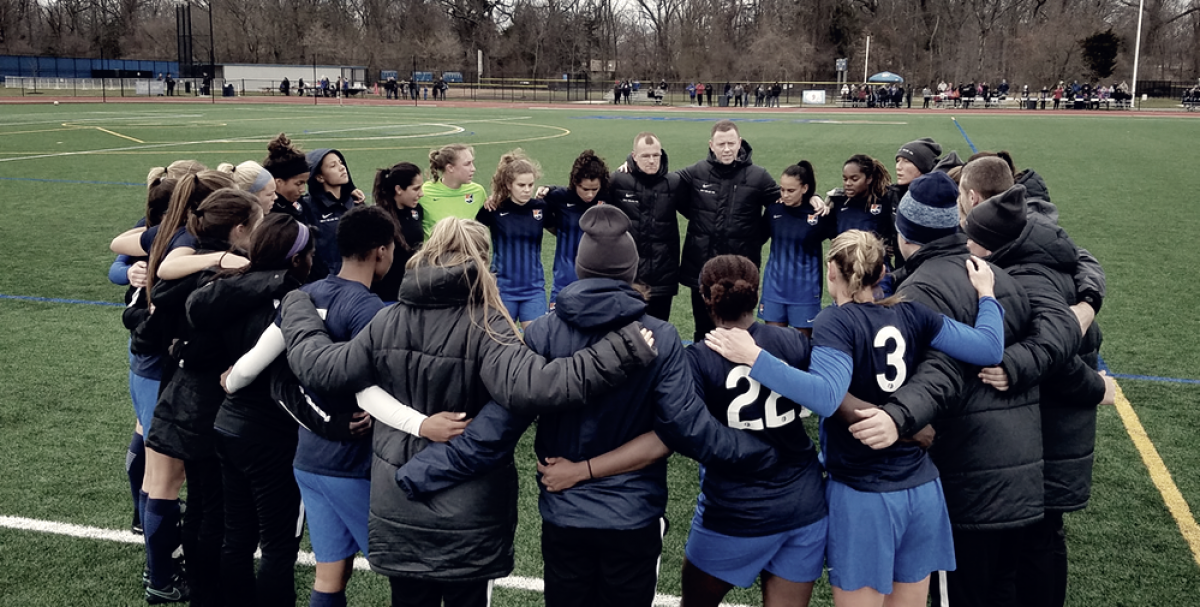 With the end of offseason and the official start of the 2018 preseason, Sky Blue FC announced their initial 39 player roster. Sky Blue has 13 returning players including, Kailen Sheridan, Caroline Casey, Daphne Corboz, Sarah Killion, and Raquel Rodriguez. Sky Blue also has five players coming in after being selected in the 2018 NWSL College Draft. Along with three players selected from the Dispersal Draft. 10 other players will be joining the team from invite.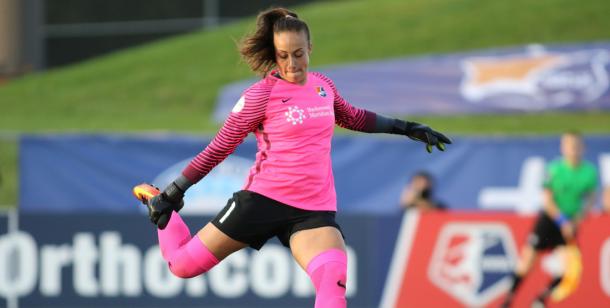 During the offseason, Sky Blue lost a lot of key players including, Sam Kerr, Kelley O'Hara and Nikki Stanton. With the loss of these players they were also able to sign star players like Carli Lloyd, Janine Beckie and Rebekah Stott.
Sky Blue will begin their preseason matches with Penn State University on February 24th at 6:00 pm. They will then play University of North Carolina on March 3rd at 3:00 pm. Then on March 10th at 1:00 pm against West Virginia University. They will then conclude their preseason with a match against St. Johns University on March 18th at 2:00 pm.
When Sky Blue will officially open their season is yet to be announced but they will play their home opener on April 15th against the Seattle Reign.
Roster by Position
GOALKEEPERS: Caroline Casey, Tori Corsaro (NRI), Kaycee Guinion (NRI), Casey Murphy (CDP, NYR), Christiana Ogunsami (NRI), Kailen Sheridan
DEFENDERS: Cassidy Benintente, Mandy Freeman, Mary Fiebernitz (NRI), Monica Flores (NRI), Amanda Frisbie, Kayla Mills, Christa Neary (NRI), Amandine Pierre-Louis (CDP), Domi Richardson, Erin Simon, Erica Skroski, Rebekah Stott (NYR), Jessica Vigna (NRI)
MIDFIELDERS: Nicole Baxter (NRI), Daphne Corboz (NYR), Christina Gibbons, Sarah Killion, Carli Lloyd, Alli Magaletta (NRI), Kiana Palacios (CDP), Raquel Rodriguez (NYR), Ani Sarkisian (NRI), Thaisa (NYR), Madison Tiernan
FORWARDS: Michaela Abam (CDP), Janine Beckie, Imani Dorsey (CDP), Shea Groom, Jen Hoy, Katie Johnson, Adriana Leon, Savannah McCaskill, McKenzie Meehan
Key:
CDP – 2018 NWSL College Draft pick
NRI – Non-Roster Invitee
NYR – Not Yet Reported to Camp