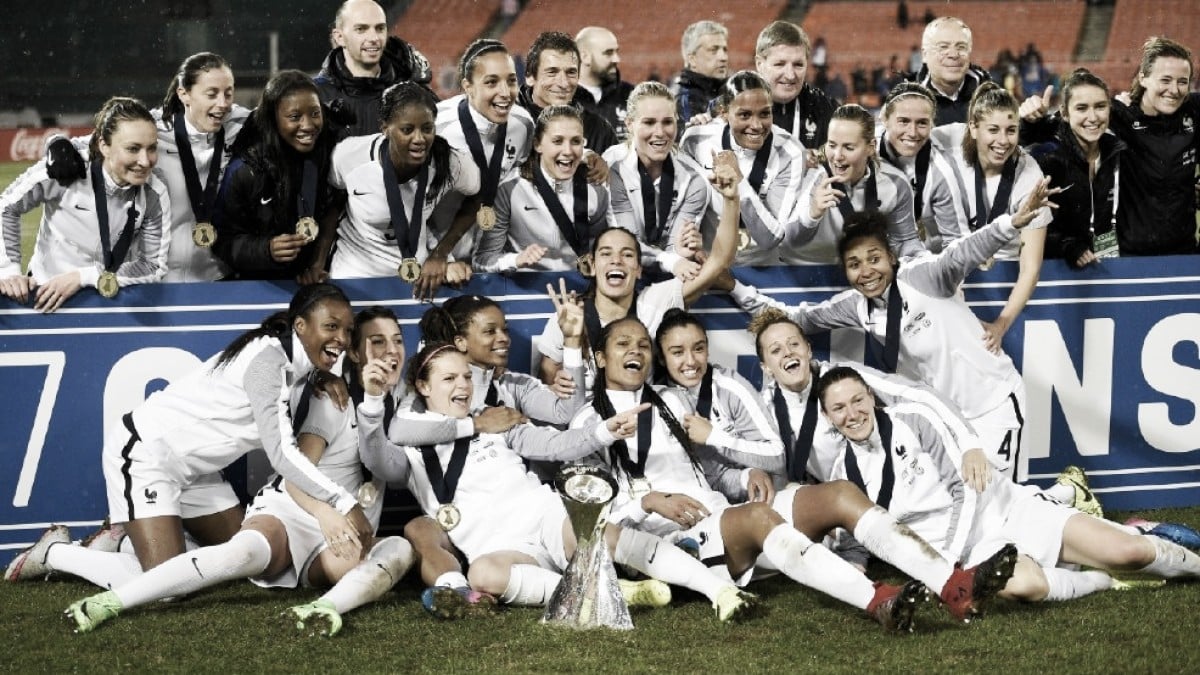 Corinne Diacre's first major test as the head coach for France will begin in a few weeks at the 2018 SheBelieves Cup and the 43-year old former international has named her 23-player roster as she looks to retain the SheBelieves Cup.
Experimentation is the name of the game
After a disappointing 2017 UEFA Women's Euro that saw Olivier Echouafni lose his job after a quarter-final exit for the French, Diacre not only has to find the winning formula again for one of Europe's top teams but also contend with the retirements of the likes of Camille Abily. With all of this in mind, Diacre has decided to call up an almost 'B' side for the SheBelieves Cup as she looks to cement her team for the upcoming 2019 FIFA Women's World Cup which France will be hosting.
Diacre has decided to call up the likes of Estelle Cascarino, Ouleymata Sarr, Faustine Robert and Maéva Clemaron to see if they are ready to step up into the core of the national team and help lead the hosts to their first major tournament win ever. Diacre has also named Amel Majri as a defender in her roster and it is well documented that not only does Majri prefer to play as a midfielder, but she is much more influential as a player further up the field. Whether or not Diacre uses Majri as a full back or as a wing back remains to be seen but for now, her choice to name Majri as a defender has raised some eyebrows.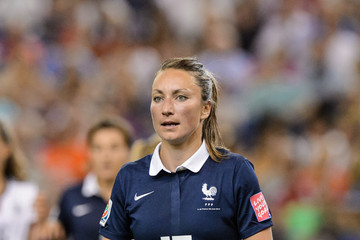 France look to Thiney to step up as a leader
It may be strange to look at Gaёtane Thiney as someone who needs to take up a position of a leader within the French national team considering her international career and her selection as the captain of Paris FC. However, Thiney's international career has been blighted with questions over her ability to step up in the big moments. Throughout her time with the senior team, Thiney has been involved with previous French teams that have failed to get over that 'hump' and win a major international trophy. Many have not forgotten her stoppage time miss right in front of goal during the 2015 FIFA Women's World Cup quarter-final against Germany which would have sent France through had she converted. Instead, she missed a guilt-edged chance and France went out on penalties.
It's moments like that that make it difficult for French fans to put their faith in Thiney and with Abily no longer a part of the team, Amandine Henry needs another veteran to rise to the occasion in midfield. Thiney has always possessed the quality to be an effective force in midfield but her mentality has always let her down on the biggest stages. This year's SheBelieves Cup with be an opportunity to not only reward Diacre's faith in her but also prove she still has some worth to the national team.
Full 23-player roster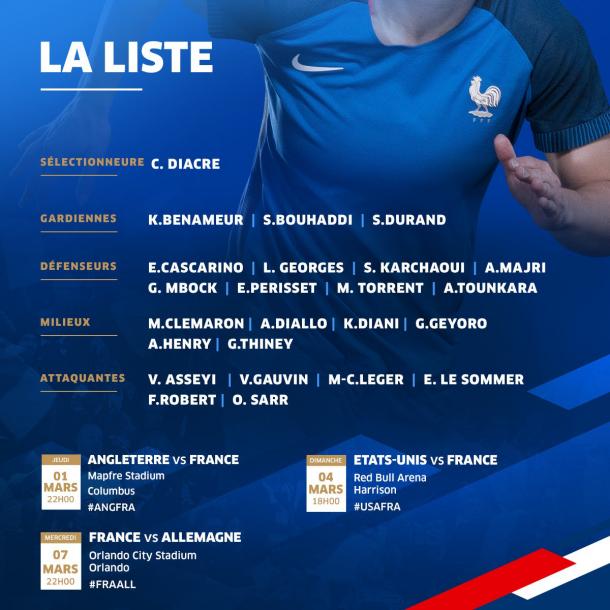 Goalkeepers: Karima Benameur (Paris FC), Sarah Bouhaddi (Olympique Lyonnais), Solène Durand (EA Guingamp).
Defenders: Estelle Cascarino (Paris FC), Laura Georges (Paris Saint-Germain), Sakina Karchaoui (Montpellier HSC), Amel Majri (Olympique Lyonnais), Griedge MBock (Olympique Lyonnais), Eve Perisset (Paris Saint-Germain), Marrion Torrent (Montpellier HSC), Aïssatou Tounkara (Paris FC).
Midfielders: Maéva Clemaron (Fleury 91), Aminata Diallo (Paris Saint-Germain), Kadidiatou Diani (Paris Saint-Germain), Grace Geyoro (Paris Saint-Germain), Amandine Henry (Paris Saint-Germain), Gaёtane Thiney (Paris FC).
Forwards: Vivianne Asseyi (Olympique de Marseille), Valérie Gauvin (Montpellier HSC), Marie-Charlotte Leger (Montpellier HSC), Eugénie Le Sommer (Olympique Lyonnais), Faustine Robert (EA Guingamp), Ouleymata Sarr (Lille OSC).