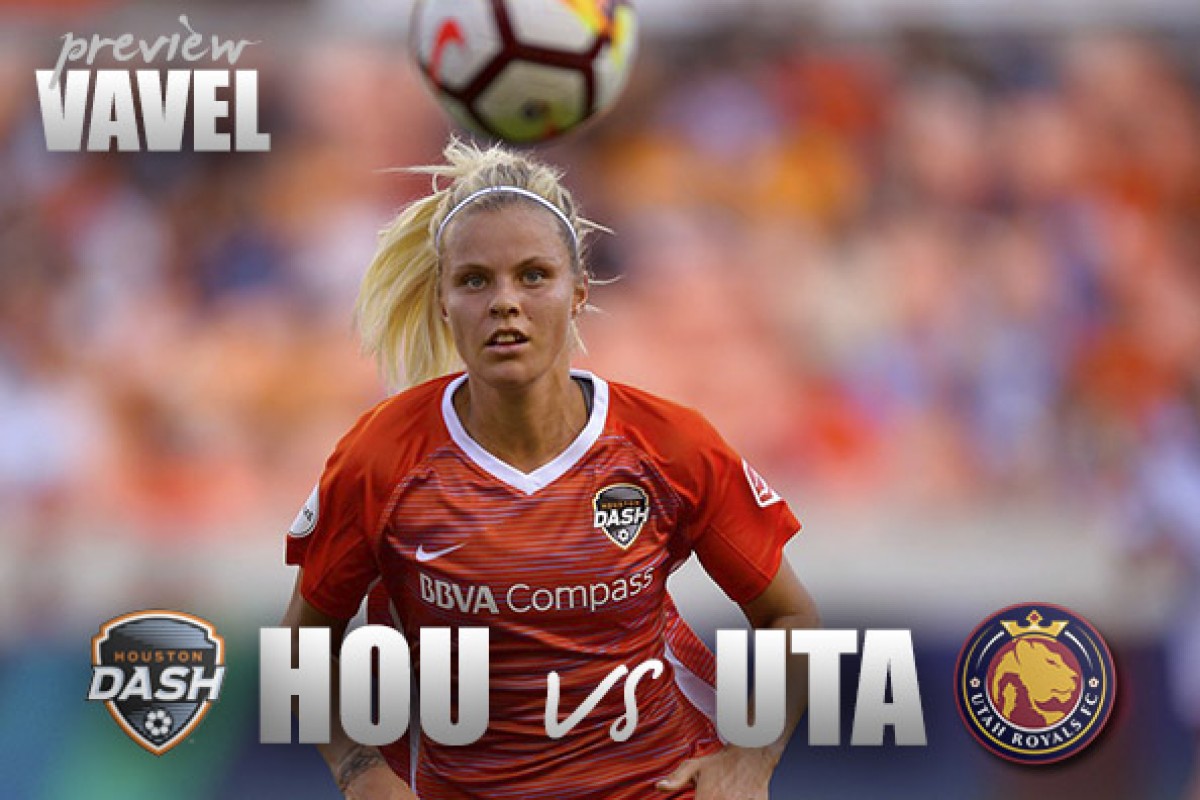 The Houston Dash will host Utah Royals FC on Friday, March 30th to kick off the second week of NWSL action. In week 1 Utah played their inaugural match against the Orlando Pride in Orlando. Utah's first-ever goal came from Gunnhildur Jónsdóttir in the third minute, but Orlando would find the equalizer. The Dash also picked up 1 point against the Chicago Red Stars. Houston had won the past two years opening against Chicago, but could not hold the lead after Kimberly Keever scored her first NWSL goal. Kickoff is set for 8 p.m. at BBVA Compass Stadium in Houston, Texas.
New year, new Dash
The Dash lack returners going into 2018, but perhaps that is a good thing. The Dash have failed to make the playoffs and they are now in their fifth season in the NWSL. However the team is under new management in 2018, Vera Pauw took over for Omar Morales who stepped in as interim coach in 2017 after Randy Waldrum moved on. In Week 1 five players made their debut for the Dash: Kimberly Keever, Savannah Jordan, Linda Motlhalo, Mana Shim, and Veronica Latsko. The newbies impressed against the Red Stars, Jordan assisted Keever on the Dash's only goal. Rachel Daly and Kristie Mewis are both playing at new positions in 2018, at right back and left back respectively. Daly and Mewis were both former attacking players with their switch to the back they can both defend and take the ball up the field.
Is talent enough?
The newest NWSL club has no shortage of talent with names Becky Sauerbrunn, Kelley O'Hara, and Diana Matheson. The club moved from Kansas City bringing along most of the FC Kansas City roster but has plenty of new additions. The most notable addition coming to Utah is defender O'Hara. The right-back is a versatile enough that she can play on any line of the field. While Utah certainly doesn't lack talent it may not be enough to be successful. Even the players who were together in Kansas City are playing in a new stadium under a new head coach, Laura Harvey.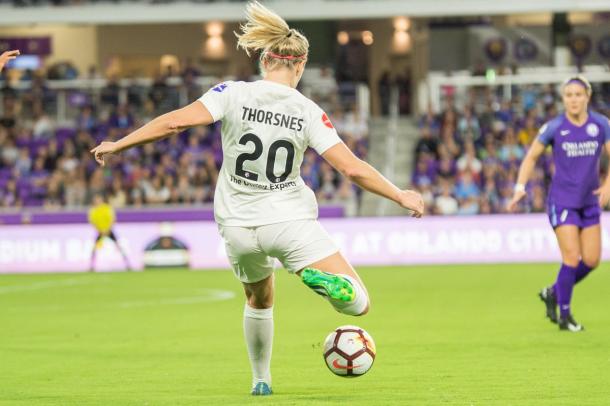 The Dash looked very well connected against Chicago. During the off-season, Daly made the switch to right back. However, the attack-minded player was able to defend while getting up the field, sending in balls and drawing defenders out. For Utah, they will want to focus on keeping the physicality down to play clean soccer. A controversial handball was called on Sauerbrunn last week, and after that tackles were carelessly thrown. Utah had 13 fouls called on them and two yellow cards, but they had fewer duels won than Orlando. Showing that they were playing physically, but not smart. Utah will not be able to bully their way through Houston if the Dash stay calm and composed like they did in Week 1.
The first-ever meeting of Utah Royals FC and the Houston Dash can be streamed on go90.com or the go90 app.