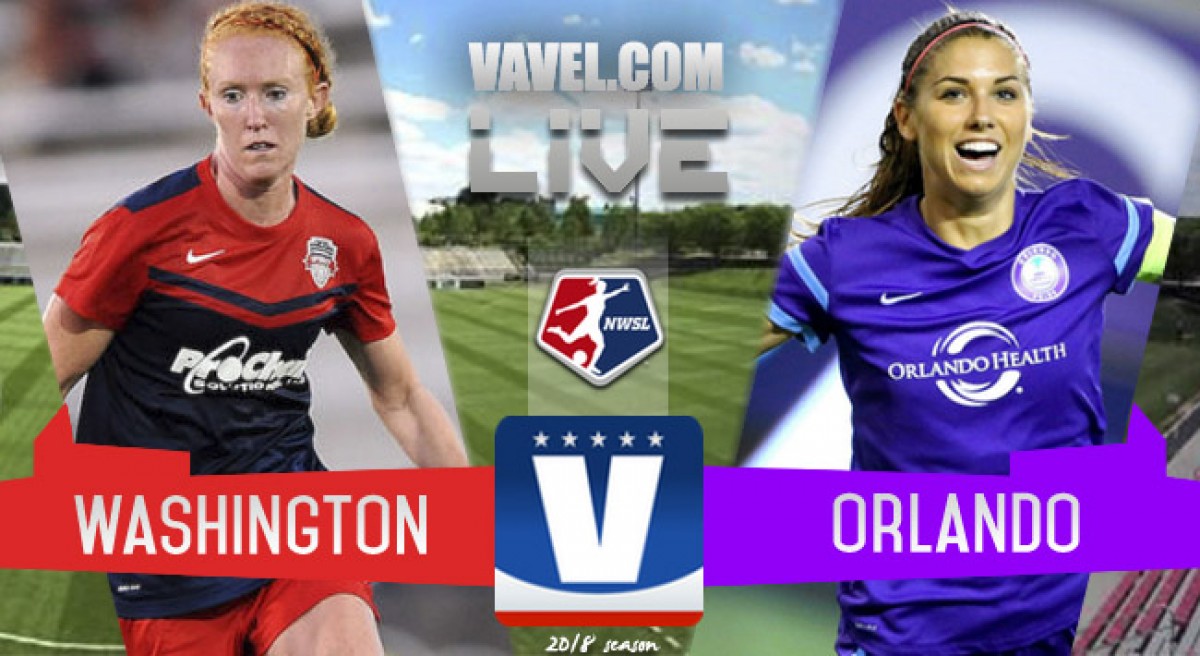 That's all for me this afternoon! I'm Addison Hadley and thanks for joining me this afternoon in the live of Washington Spirit and Orlando Pride
FINAL: Washington Spirit 2-0 Orlando Pride
90+'-Pride Corner-Ball is sent in and Pugh heads it away
STOPPAGE TIME:3 minutes are added on
PRIDE SUBSTITUTION:Bridget Callahan comes in for Dani Weatherholt
SPIRIT GOALLLLLLLLLLLLLL!- Hatch curls the ball in and it slips past a diving Harris
SPIRIT SUBSTITUTION: Mallory Eubanks comes on for Franny Ordega
SPIRIT GOALLLLLLLLL-Pugh slips the ball past Harris to get her first goal of the season
79'- Handball call-The ball is sent into the Spirit wall
74'-PRIDE SUBSTITUTION: Danica Evans comes on for Ubogagu
68'-SPIRIT SUBSTITUTION: Meggie Dougherty-Howard comes on for Havana Solan
63'Ordega and Ubogagu are down- Ubogagu is quick to get up and Ordega is slow to get up and is on the sideline
62'- Ordega's cross is smothered by Harris
60'-Pride Corner
59'-Hatch's shot hits the crossbar
58'- Free Kick for Spirit, gathered by Ashlyn Harris
56'-SPIRIT SUBSTITUTION: Rebecca Quinn makes way for Joanna Lohman
56'-Pugh is whistled offside
50'-Another Pride Corner-Ball is sent in and is headed away
49'-The ball is sent in and a Pride player is whistled offside
49'-Corner for Orlando
45'- SECOND HALF UNDERWAY
HALFTIME-No stoppage time is issued as both teams heads into the locker rooms
44'- YELLOW CARD! A card is issued to Whitney Church
40'-Hills shot is too strong and goes high and wide of goal
35'-Spirit getting close on goal, line clear by Zadorsky
31'Leroux with a shot near goal but the shot is smothered by Bledsoe
29'-Corner is sent in and is cleared by Washington
29'-Pride corner
27'-Corner is sent in and wide to Sullivan
26'-Pugh's shot is blocked by Pressley and its out for a corner
23'- Hatch sends in a shot but it went high
22'- Ordega tries her luck with a shot on goal out for a goal kick
19'-Spirit knocking the ball around nicely in the Pride half.
15'-Corner is punched away by Bledsoe and is finally cleared out of danger
14'-Leroux tries her luck on goal and its tipped over the crossbar, Pride corner
12'-Toni Pressley clears a ball that goes out for a Spirit throw in
9'- Mallory Pugh got a break away, and took a shot on goal, but it went wide and out of play
7'- Spirit got close look on goal, but the ball is played out of danger
7'- Ball goes out for a Spirit corner
5'Shelina Zadorsky sends in a ball and the header by Sydney Leroux is saved by Aubrey Bledsoe
3'- Goal kick for Spirit
2'- Orlando Corner, Christine Narin to take
KICKOFF!
We're about 15 minutes away from kickoff.We'll be back for the start of the game!
Orlando Pride Starting XI: Harris; Krieger; Zadorsky, Pressley, Pickett; Weatherholt, Narin, Edmonds; Hill, Ubogagu, Leroux
Washington Spirit Starting XI: Bledsoe; Smith, Church, Johnson, Dydasco; Sullivan, Quinn, Solan; Pugh, Hatch,Ordega
Good Afternoon! The teams have announced their starting lineups and kickoff shouldn't be too far away!
Prediction Score:2-0 Orlando
Prediction: The game will be physical and well fought but Orlando will come out on top.
Predicted Washington Spirit Lineup: Bledsoe; Church, Johnson, Quinn, Dydasco; Lohman, Sullivan, Solan, Pugh; Farquharson, Hatch
Predicted Orlando Pride Lineup: Harris; Pressley, Krieger, Zadorsky, Pickett; Weatherholt, Narin, Edmonds; Leroux, Morgan, Evans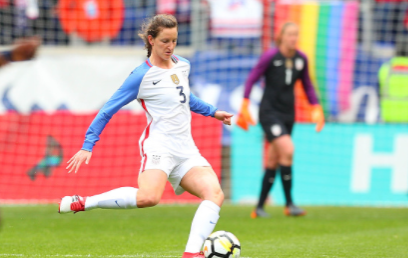 The injury list for Washington is not that long but important players are on it. Out are Lavelle, Cheyna Matthews who is out due to that she is expecting, and Arielle Ship who is also on the 45-day disable list as she is recovering from a torn ACL. Cali Farquharson is listed as questionable. While Estefania Banini is on international duty with Argentina and Yanara Aedo is with Chile.
This weekends game could be a chance for Orlando to get further up on the table but they're missing key players. Gone are Brazilians Marta, Monica and Poliana. They are also without Camila as she is on the 45-day list after tearing her ACL last season. On the questionable is Alex Morgan who was subbed out before the second half after a head to head injury with Utah's goalkeeper. Australian internationals Alanna Kennedy and new signing Emily Van Egmond are with the Australian Women's National Team as they look to qualify for the 2019 World Cup. It should be mentioned that the Pride have not scored without Marta since before she joined the team.
Washington Spirit vs Orlando Pride Live Stream Commentary
This off-season for the Spirit saw a flood of new players joining the club. Up and coming USWNT star Andi Sullivan went number one in the draft. Also drafting Rebecca Quinn, a Canadian international. Taylor Smith and Ashley Hatch were acquired in January during a trade with the North Carolina Courage. Also joining is Rose Lavelle and Tiffany Weimer from the dispersal draft. During the trade that sent Zadorsky to Pride, the Spirit got Aubrey Bledsoe in return.
The 2018 season looks to be a good one for the Pride. During the offseason, they acquired a number of talent. They received Haley Kopmeyer, Carson Pickett and Christine Narin from the Reign. They also got Shelina Zadorsky from the Spirit. The biggest name joining the Pride would have to be forward Sydney Leroux, who was traded from the Royals.
The Orlando Pride go on the road for the second game of their season. Their season opener saw a 1-1 draw against the newest NWSL Team, the Utah Royals. The Pride will be looking for their first win of the season, as the Washington Spirit is looking to turn the table after last weekends loss to the Seattle Reign which ended 2-1 in favour of the Reign.
Welcome to VAVEL's USA Live coverage of the Lifetime game of the week between the Washington Spirit and the Orlando Pride. My name is Addison Hadley and I will be your host for this game. We will provide you with pre-game analysis, roster updates, and news as it happens here on VAVEL. This game will be broadcasted on the NWSL website for international viewers and on the Lifetime app for viewers in the USA.