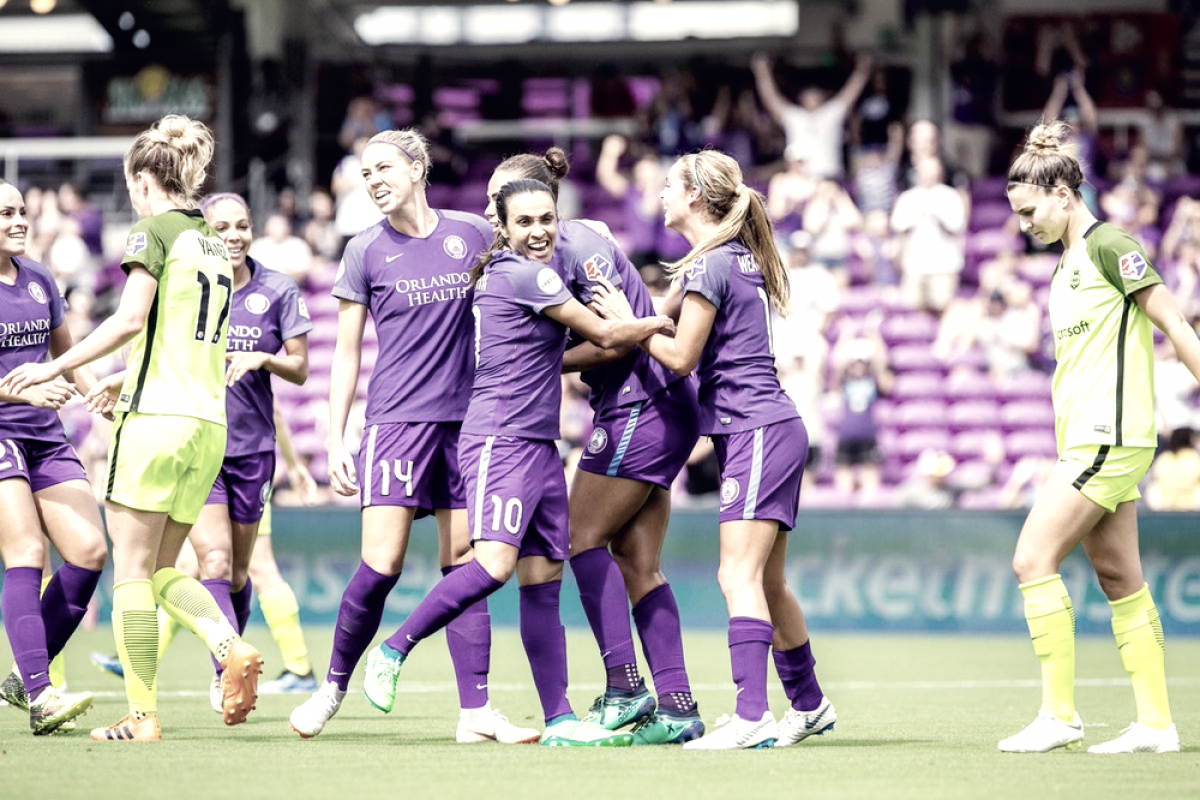 The Orlando Pride and Seattle Reign FC tied in a 1-1 match in the Lifetime Game of the Week. The Reign sat in second place, with 29 points heading into the match with the Pride just lurking behind them with 28 points. With this result, the standings remain the same.
Pride lead with goal from Pressley
Toni Pressley made her second start of the season that would then give her her first goal of the season as well. In the 21st minute, Marta did what she does best and beat her defender on the flank. She was able to cross the ball into the mix that was originally headed out by Jess Fishlock. Fishlock's header landed right at the feet of Chioma Ubogagu who sent the ball into the box. After another misclearance from Beverly Yanez, Pressley was able to get on the end of it and beat Lydia Williams to give the Pride the lead.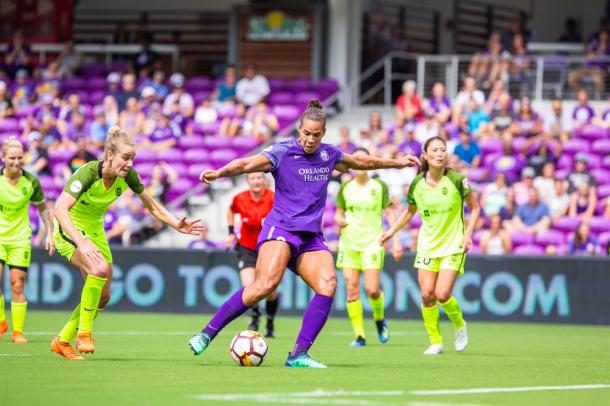 The Reign had their chances and even out shot the Pride in the first half but were unable to capitalize on any of them. The best chance they had was in the 36th minute. Steph Catley started the attack by sending a ball into the box hoping to find the feet of Jodie Taylor running in but the connection wasn't there. Ubogagu was back to help as she tried to clear the ball but had a turn over in the box that led Fishlock to pass the ball off to Taylor. She tried to slot one in pass Hayley Kopmeyer but Kopmeyer made the stop.
Jodie Taylor led her team to an equalizer
Straight out of the break, Taylor was eager to get an equalizer. In the 56th minute, Taylor almost got on the board after another connection with Fishlock but her shot was blocked by Pressley and the Pride were able to keep the ball out of the net. It wasn't until the 70th minute that Taylor was finally able to tally a goal. It began with Catley sending a ball into the box that was at first mishandled by Taylor but luckily fell to the feet of Nahomi Kawasumi. Kawasumi chipped the ball over Camila and Shelina Zardorsky and it landed right at the feet of Taylor. Taylor got one touch on the ball and sent it into the back of the net.
The night finished with Seattle out-shooting Orlando 18-12. In her second start of the season, Kopmeyer made six saves for Orlando where on the other end Williams made three.
Both teams will return to action after the FIFA international break on August 5th. Orlando will welcome Sky Blue FC to their turf as they look for the second win of the season against them. Seattle will return home and play the Washington Spirit for the final time this season.