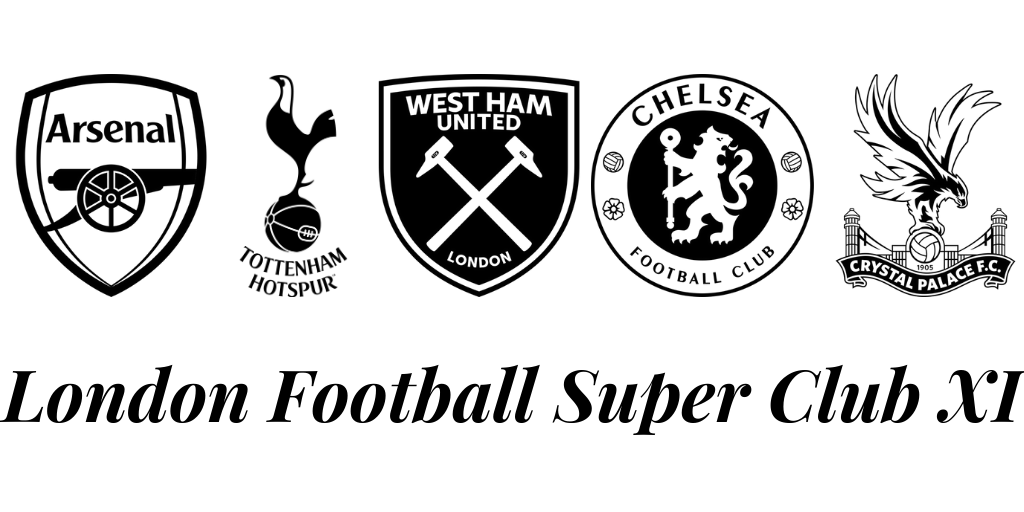 More than 50 years have passed since the London XI assembled for the 1955-58 Inter-City Friars Cup. And yes, you read that right - this one competition took place over three years. After a group stage and semifinals, the London XI eventually lost 8-2 on aggregate to the Barcelona XI, aka FC Barcelona.
Due to the coronavirus stoppage plaguing world soccer right now, several teams are facing tough economic times. Slashing wages, furloughing employees, and laying off workers are the just the beginning. Some may even fold and disappear into the history books forever.
Granted, Premier League teams don't have to worry about going bankrupt and folding. But, what if clubs in a city with several rivals, say London, all merged into one club because of financial hardship? That would leave us with some fantastic players to watch, unreal combinations about to shine, and gut wrenching decisions of who to leave out.
With that in mind, my LFSC (London Football Super Club) XI.
Keeper - Bernd Leno (Arsenal)
The Arsenal number one gets the nod of top keeper in London. Leno has been nothing short of a life saver since moving to the Emirates in 2018. Leno has kept 17 clean sheets the past couple seasons and certainly would've had more if a better defense sat in front of him.
Leno's presence in the box plus his willingness to play out of the back earn him the spot in front of Tottenham's Hugo Lloris.
RB - Cesar Azpilicueta (Chelsea)
One of the greatest value signings in history, Azpilicueta has won two Premier Leagues, the FA Cup and League Cup once each, and two Europa Leagues at Chelsea. Joining from Marseille for only £7 million, the Blues not only got a winner, but a versatile captain that has played right back, left back, right and left wing back, and right center back in a three.
Azpilicueta without a doubt has lost half a step with age. It's a close race in the Capital between him and Hector Bellerin, but Azpi, as he's known, slightly edges out his compatriot.
CB Toby Alderweireld (Tottenham)
I know. I know. Spurs were atrocious all year before the Coronavirus stoppage, and Alderweireld played his part in the terrible season. However, he and Jan Vertonghen (more on him later) developed into the best center back pairing in England, possibly in Europe, while at Tottenham. That of course also carries over from their time working and playing together with the Belgium National Team as well.
At center back, you need two guys who work well together and have a fantastic partnership. On his own, Alderweireld isn't one of the best centerbacks in the league. But when partnered with his fellow Belgian, unquestionably he raises his game.
CB Jan Vertonghen (Tottenham)
Echo the compliments of Alderweireld for Jan Vertonghen because as a pari, they are phenomenal. Super Jan, as fans affectionately refer to him, has soared above the rest in England since joining Spurs in 2012. Beyond excelling centrally at the back, he has also played left back and left wing back, never showing his ability more than a terrific performance against Borussia Dortmund in the 2018/19 Champions League knockouts.
Father time has chased Vertonghen and gained ground in recent years. But he still has a bit more left in the tank. And when paired with Alderweireld, the youthful energy comes back and springs him up another level.
LB Bukayo Saka (Arsenal)
The youngest player to make out London XI, Bukayo Saka, 18, has really taken the bull by the horns this year at Arsenal under both Unai Emery at first and Mikel Arteta now. Most importantly for his break out, it conincided with his move from more advanced positions to left back. Saka certainly favors going forward to defending, but he has done well enough to keep his spot with the Gunners.
Saka has a lot of room to grow in the coming years. Right now, his shortcomings are borne out of inexperience as opposed to limitations of talent like other, more seasoned left backs in London.
CM N'Golo Kante (Chelsea)
No matter your formation, identity, or tactics, N'Golo Kante must be in the squad. And at the center of it. Kante is without the best defensive midfielder in the world and sometimes puts in the work rate of two or three players. This season, injuries have kept him off the field for long stretches. However, when healthy, absolutely no one comes close to Kante in terms of ability defensively.
Although the central role in the midfield three demands someone who can play both sides of the ball, Kante's defensive efforts take some of that responsibility off his midfield partners. In exchange, they take on his attack responsibilities. N'Golo Kante is a must have in any side.
M Mateo Kovacic (Chelsea)
Many have slept on Kovacic before his arrival at Chelsea, never becoming more than a sub at Real Madrid or with the Croatia National Team. But after almost two season at Stamford Bridge, he has taken the league by storm. Kovacic has been one of the best midfielders in England, driving Chelsea forward.
Winning tackles in midfield, opening up defenses, and never taking his foot off the gas, Kovacic is certainly one of the best midfielders in London and the league.
M Christian Pulisic (Chelsea)
Christian Pulisic has missed a lot of game time this season due to injury. But when he played, boy did he play well. Captain America announced himself to the Premier League in the fall when he scored his first goal in all competitions for Chelsea on the way to a perfect hat trick. That 10 out of 10 performance took place during a stretch where Pulisic won games for Chelsea as a starter and substitute, either by scoring or assisting.
If Pulisic could stay healthy, he'd start in every Premier League side except for Liverpool and Manchester City. Even there, he'd put up a much better fight for a starting spot than people think. Therefore, he's got to start in the London XI as well.
RW Wilfried Zaha (Crystal Palace)
As Wilfried Zaha goes, so goes Crystal Palace. When he's at his best, he can be unstoppable. The problem is, he doesn't play that way consistently enough. Zaha was having a bit of a down year, but now in his prime, playing in a side like this where the defense cannot focus all their attention on him will allow him to flourish.
Zaha has all the traits necessary, one v one, passing, finishing. It's all there. Playing in this side would bring it out of him week in week out.
CF Harry Kane (Tottenham)
No explanation needed for choosing Prince Harry up top. The only argument against is that he's injury prone. Kane of course bangs in goals as any center forward would. But he can also drop deep and help link up play. Flanked by a couple speedsters that like to run at the defense, Kane would be a great compliment to them. When you're a striker in your prime, Kane will be 27 in July, and you've been linked with Barcelona, Real Madrid, and Juventus at one point or another to be their next number nine, that's impressive. That's world class.
Kane is not the only star center forward in London, but he's certainly the most in-demand. Leaving Kane out in favor of Pierre-Emerick Aubameyang, for example, is just a matter of preference. Splitting hairs at that point. Objectively, Kane, is a great forward and thoroughly deserving of the starting role.
LW Heung-min Son (Tottenham)
The South Korean is world class. Simple as that. He puts up better numbers than comparable players, often more expensive players, considered world class. Yet, you rarely hear his named mentioned in that category. Heung-min Son not only smashes in goals and racks up assists, but he steps up when needed most. When Kane has gone down with injuries, Son has always filled the void superbly. Even more impressive, he moves out of position to do so.
In London, Son is the best wide forward. Hands down. His versatility only makes him that much more dynamic and desirable.
Manager - Mike Arteta (Arsenal)
Arteta's CV doesn't have much on it yet. But what it does show is pretty impressive. Learning under the tutelage of Pep Guardiola at Manchester City and getting off to a bright start at Arsenal, Arteta has a bright future ahead of him.
Subs:
Lukasz Fabianski (West Ham)
Hector Bellerin (Arsenal)
Antonio Rudiger (Chelsea)
Issa Diop (West Ham)
Declan Rice (West Ham)
Mason Mount (Chelsea)
Pierre-Emerick Aubameyang (Arsenal)