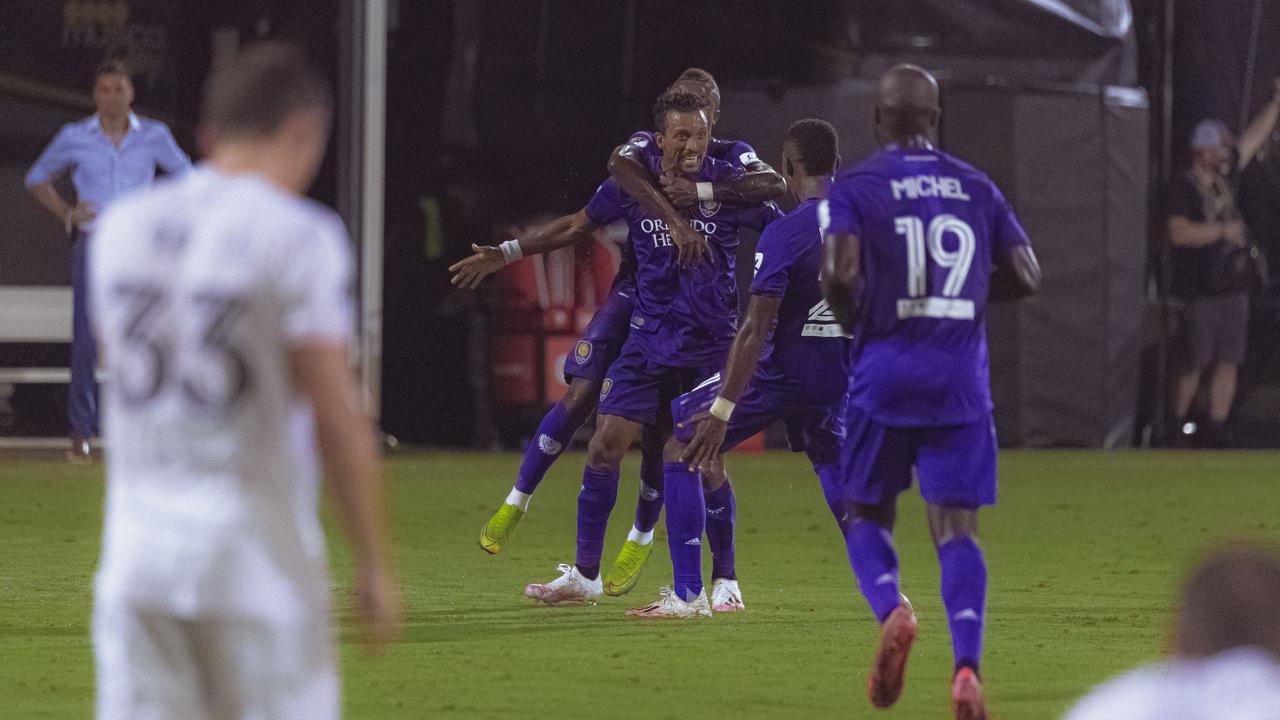 Orlando City came back from a 1-0 deficit to defeat Inter Miami in the most dramatic of fashions in the opening matchup of the MLS is Back tournament. After a back and forth first half with both teams missing clear cut chances, Miami struck first early in the second half with a well-worked goal from Juan Agudelo.
After both teams made some changes, Orlando City leveled the score through Chris Mueller when he recorded his second goal of the season after a superb cross from Luis Nani. Right as the game looked as though it would finish with the points being shared, Joao Moutinho put in a cross that bounced off of Inter Miami defender Jorge Figal and landed in the path of Orlando's star man, Luis Nani, who finished calmly into the back of the net seven minutes into injury time.
In a game that featured many talking points, I'd like to mainly discuss the sheer significance of Orlando City's win. The club has infamously struggled in their other rivalry with Atlanta United, going an astounding 0-6-2 (W-L-D) in all competitions. That record alone has been a monkey on the back of Orlando City and if the team failed to record a win in the first match of this new rivalry, the narrative would've been the same.
Pundits would have questioned Orlando City's big game capabilities again and another monkey would've jumped on Orlando's already heavy back. As we've seen with the Atlanta United rivalry, it can be challenging to get past the mental barrier of a winless record. If Orlando doesn't win on Wednesday, that creates another winless record against a rival. Even though it only would've been one game, the fact that Orlando failed yet again in a big game against a rival would've been enough to spark conversations on these failures.
Instead, Orlando narrowly came out on top. Although it's only one match, I believe its significance on the mental aspect of the club will be key for Orlando moving forward. The players have clearly bought into Oscar Pareja and seeing his system succeed will only add fuel to that fire.
There is plenty, and I mean PLENTY, of work to be done from both the coaching staff and the players, but Wednesday's win against Inter Miami was a giant step in the right direction for the Orlando City. Not only in terms of getting out of Group A, but in terms of the club moving forward towards a more successful future.