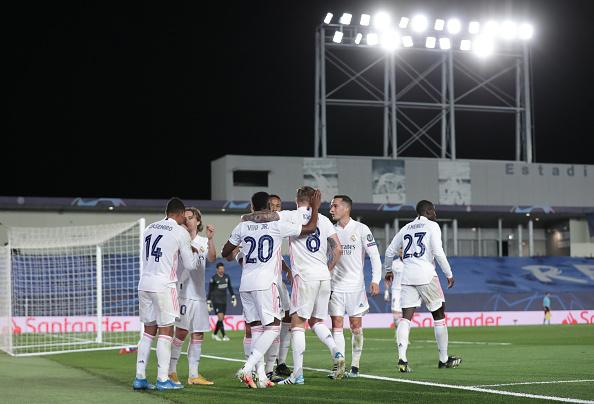 Two big teams clashed in the Spanish capital when Real Madrid and Liverpool faced off in the UEFA Champions League quarterfinals. It was the Spanish side who got off to the better start and only a mere 90 seconds into the match Karim Benzema had a chance on goal with a great shot. Luckily for the English side, it was saved by their keeper Alisson Becker.
For the next 25 minutes, both teams took turns pressing and were trying to figure each other out. The home side would score the first goal when Toni Kroos found Vinicius Junior with a great air pass. With superb control and speed, he managed to get a powerful shot that went into the back of the net.
Liverpool seemed to be struggling defensively and less than 10 minutes later in the 36th minute, Marco Asensio would intercept a header from the defender and go in on the keeper and beat him to double Madrid's lead.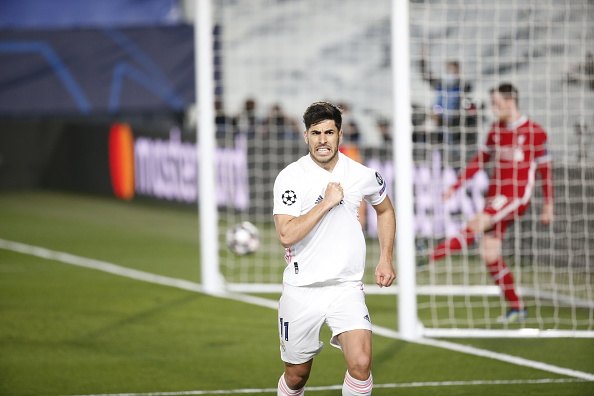 What was even more impressive was that not only was the Spanish side dominating offensively, but they had held their English opponents to zero chances on goal the entire first half.
It seemed things were clicking on both sides of the field for the home team and they were 45 minutes away from a solid performance and victory.
Liverpool did come out to a better start in the second half and six minutes in, they reduced Madrid's lead to one when Mo Salah got a great pass from Diogo Jota and managed to beat Thibaut Courtois with a quick shot.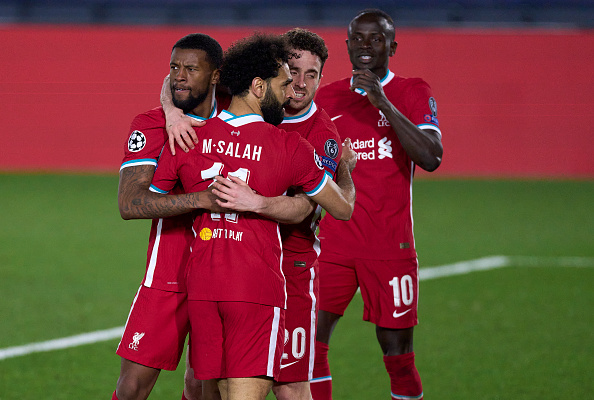 VAR had a quick review of the goal for offside but the goal was deemed good and it seemed like the tide was changing.
Real Madrid would regain its two-goal lead in the 65th minute when Vinicius Junior would score his second goal of the game when he got a cross-field pass from Luka Modric and beat Alisson to make it 3-1.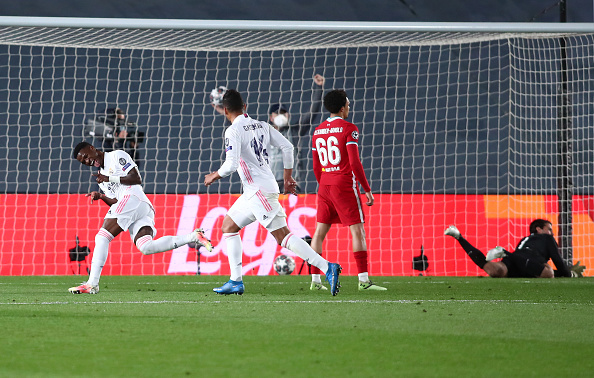 Those two goals were enough for the home side to hold on and set up a mouthwatering second leg with Liverpool down two goals but with one away goal in the bag.
Jurgen Klopp in his post-match press conference didn't mince words when it came to his assessment of the match.
" I didn't think we deserved to win tonight, we didn't play good enough for that and that was my first concern and in the first half we didn't play well and good enough football, second half we played better football"
On the other side of the spectrum, Zinedine Zidane was pleased with his team's efforts.
" What all the guys are doing is a great job, from the very start we read the game well, it's a deserved 3-1 and I am happy for the players because they put in an incredible effort"
The second leg is scheduled for April 16th at Anfield and Real Madrid will look to finish the job and advance while Liverpool will have a lot to work to do to make the comeback.