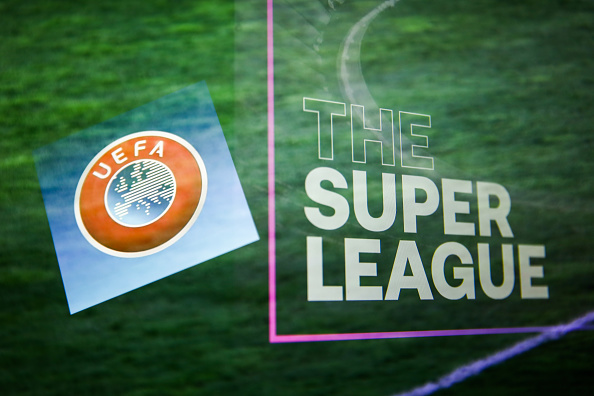 A day after the top six and biggest clubs in the UK confirmed they would be joining the European Super League they will be withdrawing amidst protest and potential consequences from the UEFA.
" UEFA and the football world stand united on the disgraceful self-serving proposal we have seen in the last 24 hours from a select few clubs in Europe that are fueled purely by greed above all else".
That was the president of the UEFA Aleksander Čeferin speaking at a press conference yesterday and made a strict threat against those clubs.
" as previously announced by FIFA the players who will play this closed league will be banned from the World Cup and Euro so they will not be able to represent their national teams".
The Super League thought it had made a major advancement earlier today when a judge in Spain ruled that UEFA and FIFA couldn't sanction or threatened players who would decide to play.
What prompted this massive exodus was that fans across the UK went out and protested and when the teams found out the fans wouldn't be on board they went right to work withdrawing.
There is also a report out of Spain that Atletico Madrid and Barcelona are also on their way out leaving four teams remaining. 14 other clubs who were offered the opportunity rejected the idea entirely.
The league apparently had a backing of six billion dollars with JP Morgan Chase an American bank and Real Madrid president said this would be the future of football.
But the risk was too great with the fact teams could be pulled from their domestic league and with that, the English teams came out with statements earlier today.
Arsenal took the time to write a letter to its fanbase letting them know their voices had been heard.
There was drama at Stanford Bridge where fans blocked the entrance to the stadium and Peter Cech an ex goalkeeper now journalist tried his best to get the team into the facility.
Manchester City issued a statement on their website and social media page stating they would be withdrawing from the ESL.
Manchester United did the same and it seems the Super League is something that won't happen.
Tottenham Hotspurs was next to pull out and had issued the following statement.
Liverpool also officially discontinued their involvement in the breakaway league.
Chelsea has yet to make an official statement yet but is working on getting out of the Super League while Atletico and Barcelona have not confirmed as of yet.