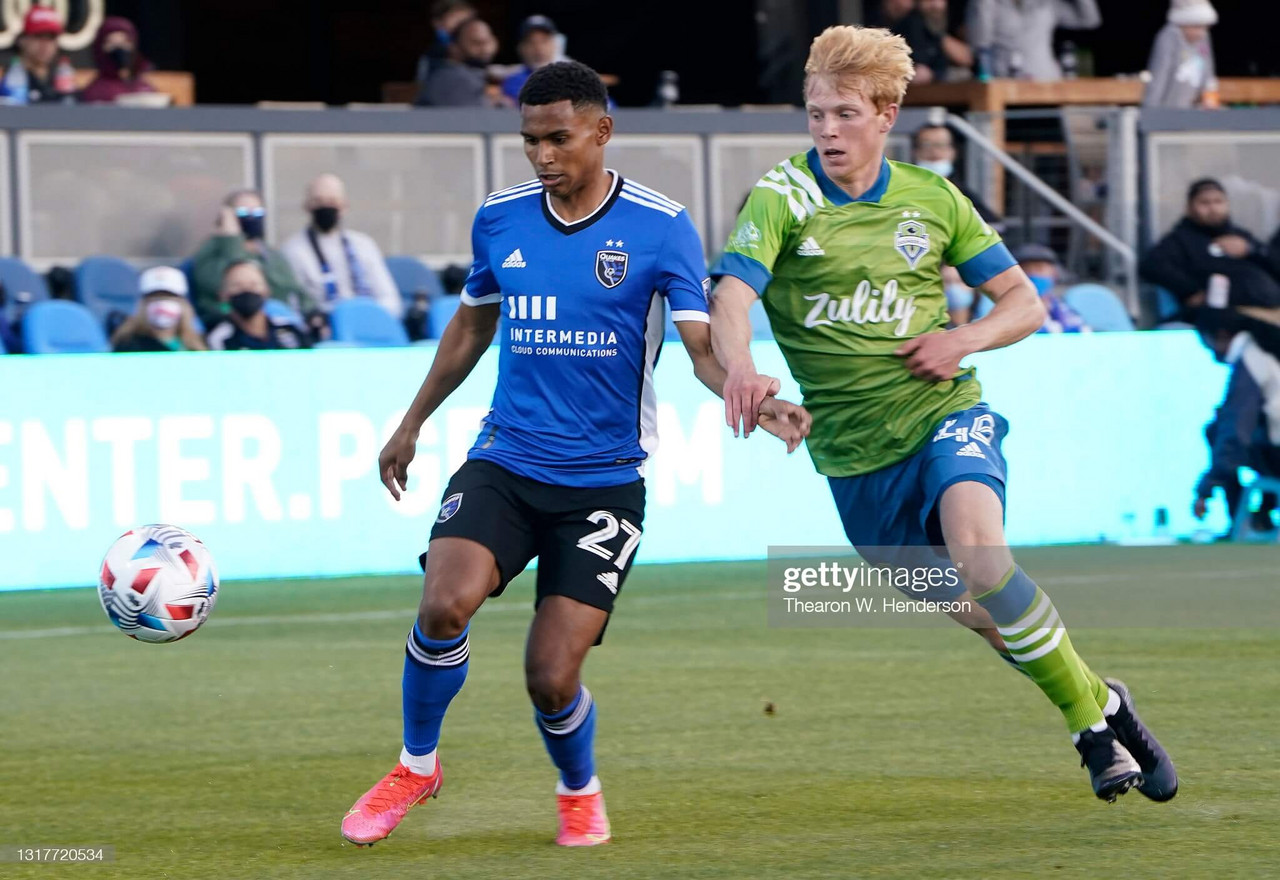 The Seattle Sounders continue their unbeaten start to the season after topping the San Jose Earthquakes 1-0 at PayPal Park.
Cristian Roldan scored the game's only goal in the 18th minute as the Rave Green stay atop the Western Conference standings with 13 points.
Story of the match
Seattle was dealt an early blow when Jordy Delem was forced off with a knee injury in the ninth minute, Shane O'Neill taking his place.
Disaster almost struck the visitors in the 15th minute as a shot by Chofis Lopez hit the hand of Yeimar Gomez Andrade. A penalty was given only to see VAR overturn the decision.
The Sounders used that break to take the lead three minutes later as a partial clearance fell to Roldan, whose shot from distance beat San Jose goalkeeper J.T. Marcinkowski.
The Earthquakes were nearly level in the 37th minute as Eric Remedi set up Cade Cowell, whose one-timer was well-saved by Seattle netminder Stefan Frei.
Early in the second half, Cristian Espinoza got a couple of good looks, but he was unable to get the ball untangled from his feet. The hosts continued to push for an equalizer, but couldn't find a breakthrough.
Frei hyperextended his knee in second-half stoppage time and with the Sounders out of substitutions, winger Alex Roldan took his place, the 12th outfield player in Major League Soccer history to play in goal and he made three fine saves to preserve the Sounders' perfect start.
Man of the Match: Cristian Roldan
His goal was a thing of beauty and he was outstanding on both sides of the ball, showing off all of his skills in the midfield. While the Sounders miss Nicolas Lodeiro, Roldan is doing all he can to make up for the Uruguayan's absence.