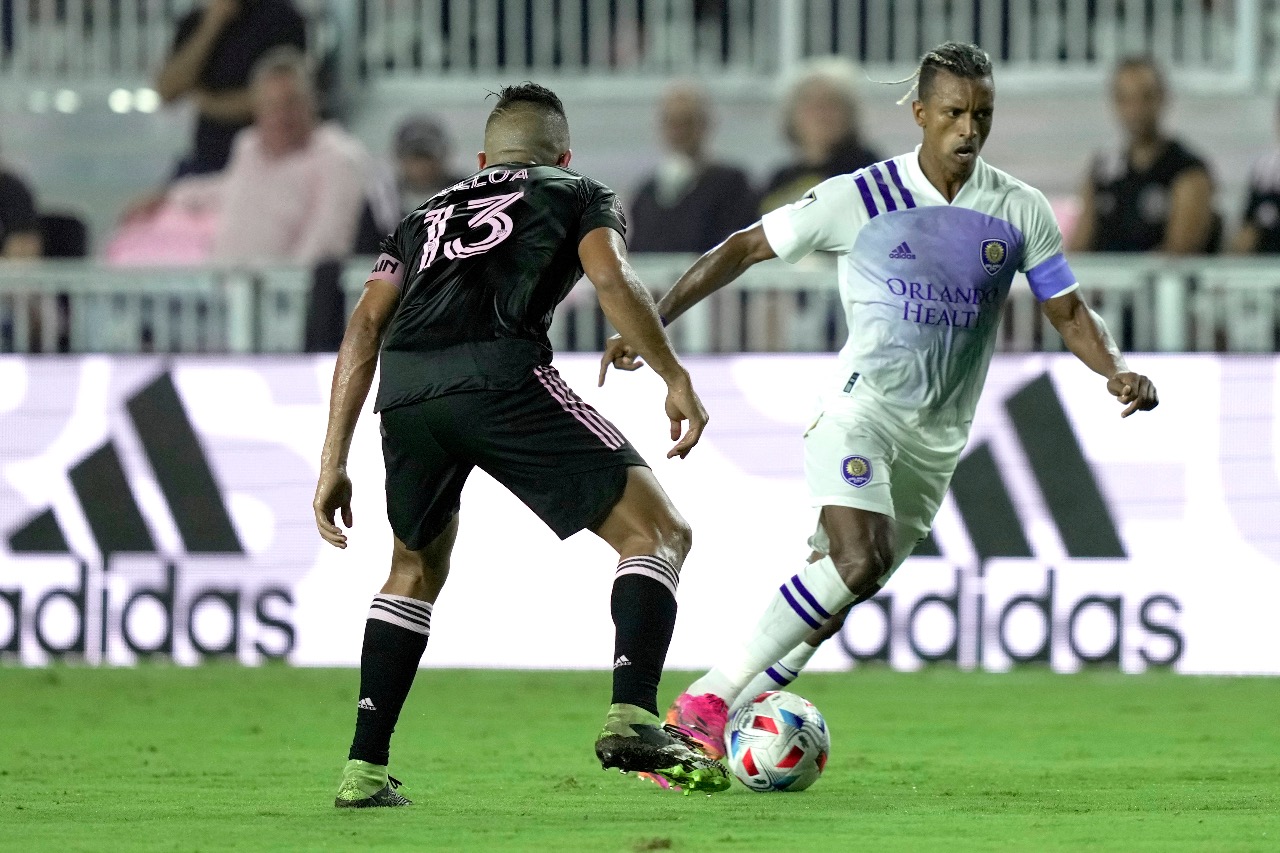 Featuring world class players such as Gonzalo Higuain, Luis Nani and Rodolfo Pizarro, Inter Miami and Orlando City delivered one of the best games of the MLS season so far.
Orlando came out on top in the Florida Derby, as Christopher Mueller and Luis Nani secured the comeback for the squad coached by Óscar Pareja.
Gonzalo Higuain gave the home team the lead with a little bit over 20 minutes to play in the game, but the away side was able to keep their composure and turn the game around.
The Portuguese star, Nani, seems to be living a great moment in his MLS career, recording his third assist over the last two matches. He has also recorded goals in three-straight matches.
Oh what a night 💜 #VamosOrlando pic.twitter.com/ai5xCx9cp4

— Orlando City SC (@OrlandoCitySC) June 26, 2021
Orlando
"Three points that mean a lot for us; it's a derby. This is a game that we wanted to win, playing in their place here, we haven't done that [before]," Head Coach Oscar Pareja said after the game.
"The first half, it was a long week and we felt it. We had heavy legs and I think the boys did an excellent job overcoming that part and their heart was bigger than those three points.
All for the players. It's incredible, the effort, and they deserve to win."
Orlando's Goalkeeper Brandon Austin, who is on loan from Tottenham Hotspur until the end of the season, recorded his third-straight win to open his MLS career.
Inter
"I feel really proud of the team. I think when you talk about what you want to see from the team, this is exactly what I saw tonight," said head coach Phil Neville.
"I'm absolutely convinced that [if] we keep our attitude, we keep our level of performance, we are heading in the right direction...Life sometimes doesn't always deal you the cards that you want in terms of football but the results will turn with that kind of attitude and performance level."
In a class act by the organization, Inter wore black armbands to commemorate those affected when a building collapsed in Surfside in Miami this week.