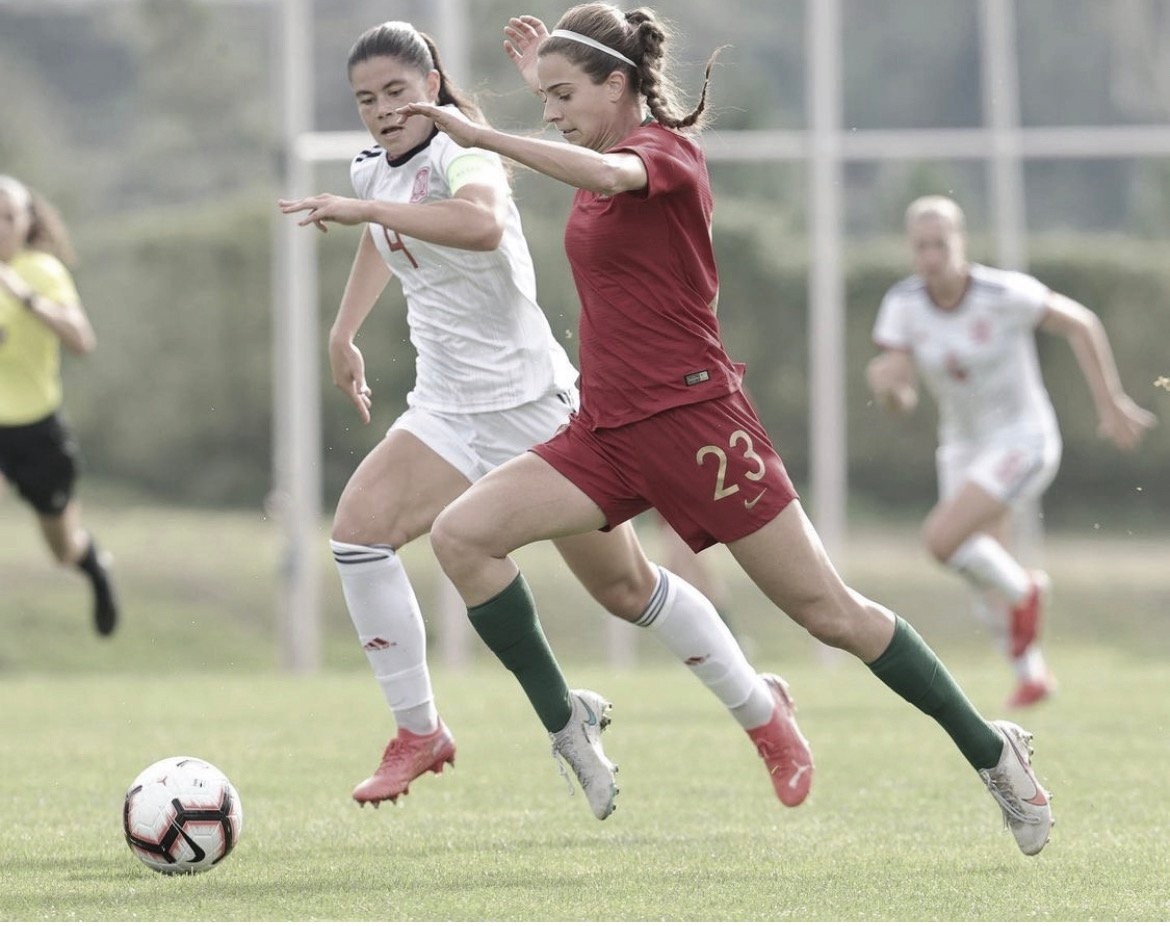 After having a successful collegiate career in the United States and becoming a professional player in France, Kelsey Araujo's hard work continues to pay off, as she's accomplished yet another impressive milestone.
Araujo, who was College Soccer student-athlete at Niagara University for five years, made her international debut with the Portugal U23's Women's team, as they faced Spain in a friendly played at the Centro de Estágios de Melgaço
Although Spain would take home the victory, Araujo showed some flashes of the great player she is, and by making runs on the left wing, she was able to create some danger for Portugal.
The Canada native played a total of 70 minutes to complete her debut with the national team.
Reaction
''I am very grateful,'' Araujo wrote on Instagram. ''It was a privilege to have been called up for my first call-up and to have this great opportunity to represent the National Team of Portugal Under-23 in its first official game.
I will certainly remember this day for the rest of my life.''
The striker currently is under her first professional contract in France, as she plays for Le Havre AC in France's Division 2 Feminin.
Le Havre AC currently sits in the second place of the league's Group A. The Sky-and-Navy Club have recorded a total of 13 points in six games this season with Araujo playing a key role for the French squad.
Araujo is a versatile forward capable of playing multiple positions on the pitch, being not only a goalscorer but also a playmaker. In her time playing Division I college soccer, Araujo scored 17 times with 11 assists in four years.