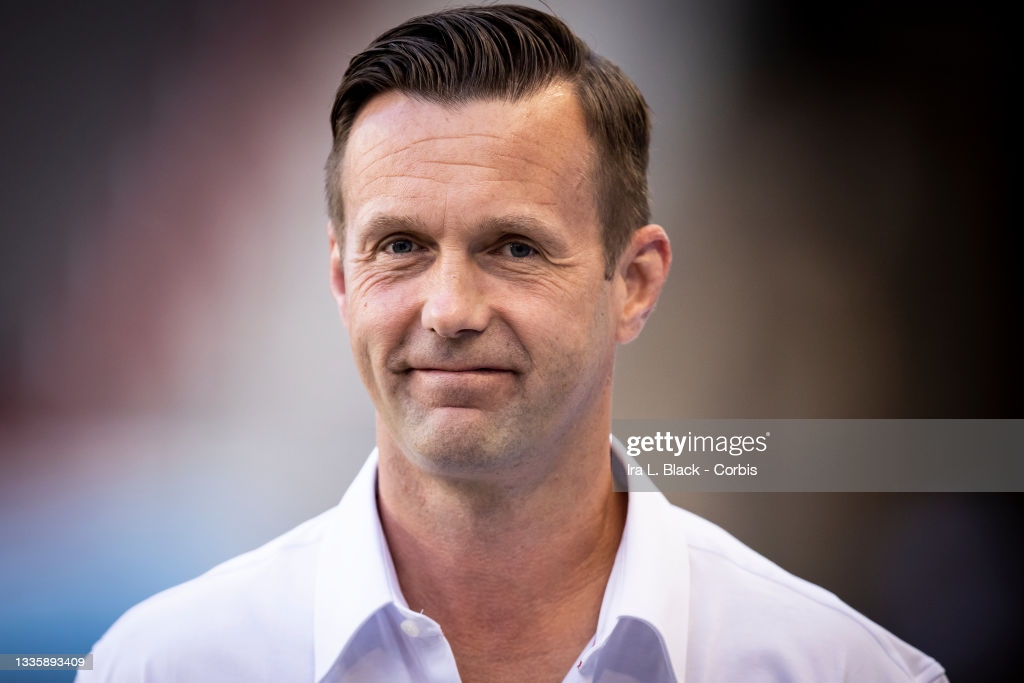 NYCFC head coach Ronny Deila met with the media following the Boys In Blue's 6-0 thrashing of D.C. United at Yankee Stadium.
Among the topics discussed were keeping the team prepared for the next match, staying aggressive despite being ahead by a big margin, the reaction of Valentin Castellanos getting subbed off and playing James Sands at right back.
On getting ready for Chicago
Following the blowout victory against DC, Deila turned his attention to the match against Chicago, a team NYCFC has taken just one point against in two matches this season.
"They are human beings, so they know exactly what kind of situation we are in. We have to enjoy this moment now. It was a great matches with good individual performances and as a team.
"We scored a lot of goals, and we have to take that confidence with us to the next game against Chicago. We just have to keep performing and if we do that, we know what we are capable of doing."
On Castellanos getting subbed off
After recording his 14th and 15th goals of the season, the Argentine came off and was demonstrative. Deila also spoke about a few other standouts on the night.
"I didn't see that but that's OK if he wants to play 90, but he has played about 98% of everything this year so I think he needs to rest as well and get himself ready for Wednesday.
"Maxi (Moralez) needed some minutes as well, it's unbelievable what he has played these six days. (Alexandre) Callens, I can't praise him enough, coming from the national team, playing three games down there and playing hard matches here. It's just so impressive.
"(Jesus) Medina has started a lot of games. Today, he did not start, but he comes in and scores a goal and could have scored one more. Talles (Magno) looking sharp today and Heber should have had one or two goals today."
On continuing to attack
Despite holding a sizable lead, the Boys In Blue kept up the offensive pressure and could have had a couple of more goals on top of the six they did manage to score.
"(I was) very happy (with how we kept attacking). It's in our DNA, we want to attack all the time and we want to give the fans entertainment and something to remember.
"As we said before, this is the first time in club history we win by six goals so that's something we have to take with us. At our best we can do big things. Today we showed our best side."