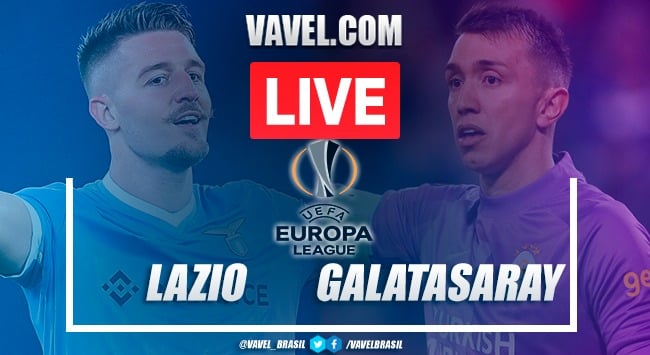 Full time
Additional time
Galatasaray substitution
Galatasaray substitution
Too bad
Yellow card
Yellow card
Lazio substitution
Lazio substitution
Deflection
Galatasaray substitution
Lazio substitution
Lazio substitution
Galatasaray substitution
Galatasaray substitution
Medical attention
Out
Medical attention
Restart
Return
Halftime
Additional time
So close!
Post
Acerbi gets away
For whom?
Calm down
Panorama
Off
Yellow card
Off
Deflection
Yellow card
Initial view
First shot of the match
Game on
Referees
Galatasaray substitutes
Lazio substitutes
Galatasaray line-up
Lazio line-up
Lineups confirmed
Tune in Lazio vs Galatasaray Live Score
How to watch Lazio vs Galatasaray live stream on TV and online?
What time is Lazio vs Galatasaray match for the 2021-22 UEFA Europa League?
Group E standings
Links and trivia
Galatasaray's form guide
Lazio's form guide
Match background and previous meetings
Galatasaray's roster
Lazio's roster
The match will be played at the Olympic Stadium
Welcome to the VAVEL.com's coverage of the 2021-22 UEFA Europa League match: Lazio vs Galatasaray Live Updates!