 World number 22 and former top five player, Sara Errani gave an interesting interview in Tennis Topic, referring to her training in Spain and the match-fixing scandals in tennis. Significantly, she said that in Spain she has found shelter from the criticism she has gotten in her home country, while she supported the opinion that everyone who cheats should be immediately get out of the sport.
Errani says: "People in Spain are less judgmental than in Italy"
It is well-known that the Italian is training in Spain, specifically in Valencia, which is the city she refers as her second home. Errani said that she really appreciates the attitude of the Spanish people, who respected her unique, yet, as someone can say, passive and weak game style, while she had got criticism by her compatriots. The former world number five said, "In Spain they value my way to suffer, for the way I stay on court without having such a spectacular game. In Italy it lacked a little bit, it was not always like this."
There has been a lot of talk for the French Open 2012 finalist's game with many analysts and fans citing her serve as a tremendously weak part of it. However, she has got the appreciation for her fighting spirit and the variety she possesses and it is inspiring that the Italian has managed to have such a big career with such a weakness like her serve.
Errani on doping and match fixing
With recent reports on match fixing among top names of the sport, the world number 22 was asked what she thinks on the issue and for doping as well. Errani's answer was definite. "We are part of a sport that wants to be as clear as possible and the best solution is to disqualify those who cheat." The Italian referred to the doping controls as well. She contradicted to the ones who say that are too many and time consuming, admitting in general lines that it is part of protecting our sport.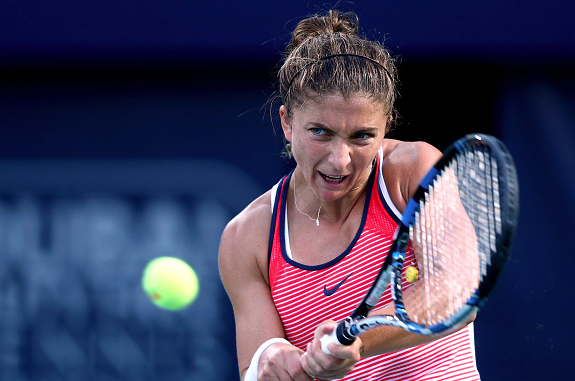 The Italian is now in Dubai, where she has made the semifinals, having a big chance to win the biggest title of her career in the Premier event. She plays Elina Svitolina tomorrow for a place in the final.