 Novak Djokovic advances to the third round of the Miami Open after a straight-forward 6-3, 6-3 triumph over Kyle Edmund.
Serbian Quick To Take Lead
The meeting between the world number one and the world number 87 marked the beginning of their head-to-head series. Djokovic looked to quickly take a lead as he hit back-to-back aces to take the first game. A string of errors off the Edmund racquet handed the Serbian his first break. The number one seed consolidated with a love hold, extending his lead to 3-0. He took no time to break for the second time, leaving his young gun opponent in the dust.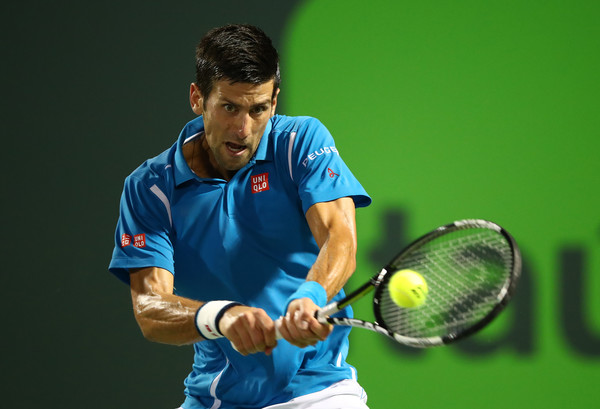 Resilience from the British wild card showed as he got one of his two breaks back. A sloppy game followed with several errors from both players. But a few well-placed, forceful serves, a lucky net cord winner, and finally a forehand winner clinched the second straight game for the Brit.
As expected, Djokovic came back strong with a comfortable hold, putting himself within one game of the opening set. Despite strong ball-striking late in the set from Edmund, the defending champion was too strong from the baseline and he set up a set point. Another shank from the wild card finished the set in his opponent's favor, 6-3 in 35 minutes.
Djokovic Overcomes Tough Fight
Kyle Edmund began the second set with an essential game to keep the match within his reach. He saved a break point and then clinched the game to take his first lead in a set during the match. The Serb leveled the set thanks to an overhead winner. He sought a break lead, but needed five break points to do so. The 28-year-old was in command with a set and break lead.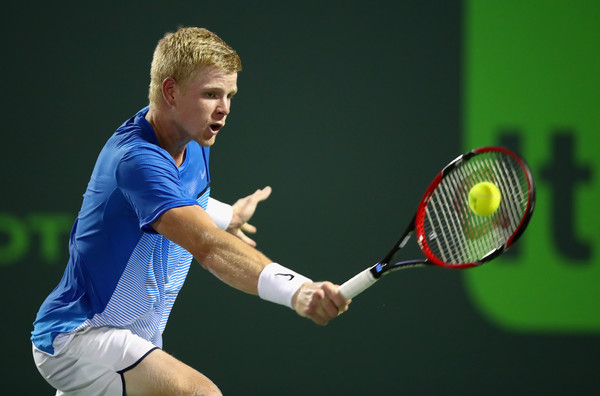 The two competitors exchanged long, grueling rallies and they both covered lots of ground throughout points. The remainder of the set was dominated by the server, but last week's BNP Paribas Open champion was more dominant as he won 80% of his service points.
Novak Djokovic led 6-3, 5-3 and his 21-year-old opponent was to serve to stay in the match. The British number three went down 0-30 before bringing the game to 30-all. But, time had run out for Edmund as he dropped the last two points, handing the world number one a well-deserved second round victory after an hour and 20 minutes.
What Is Next?
Novak Djokovic will continue his campaign for his sixth Miami Open title on Sunday as he will take the court against the Portuguese talent, Joao Sousa. The Serb leads their head-to-head two wins to none and has dominated both of their previous matches in comfortable, straight sets. The always-in-form Djokovic will most likely extend his current seven-match win streak in his third round match-up.