 The sole meeting between Victoria Azarenka and Johanna Konta took place just last year at the Wuhan Open. At this time, however, Azarenka was struggling with a thigh injury, which greatly inhibited her movement as the match wore on. She decided to retire after being broken at love to go down 4-6, 0-1. Weeks later, her ongoing foot injury left her no decision but to end her season after retirement from this tournament. In any case, both women have improved vastly since last year's meeting. Given the lack of familiarity between these women, this match will serve to reward the player who can pinpoint and attack the others' weaknesses.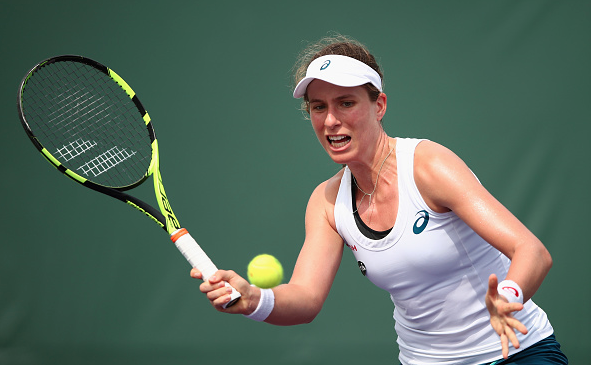 Konta Climbs up the Rankings:
Johanna Konta has had a terrific run at the Miami Open so far. Besides securing victories over Danka Kovinic, Elena Vesnina, and Monica Niculescu, she has won thirteen of her last nineteen matches this term. Ranked #146 in the world, she has risen to #23 in the last sixteen months. The success only continued for Britain's #1 ranked female, who reached her first Australian Open semifinal back in January. Now, with the confidence of a win over Azarenka last season—despite the conditions—she certainly has the ability to do some damage tomorrow.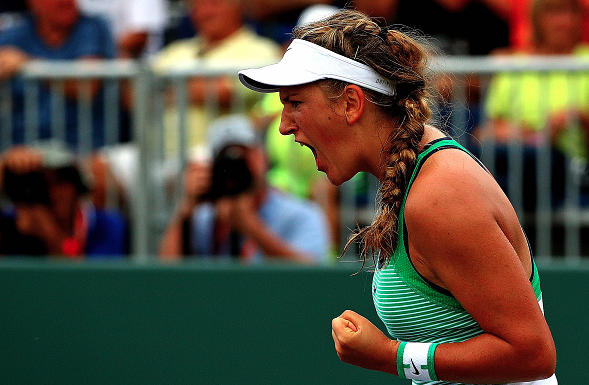 Azarenka's Unstoppable Season:
With her 19-1 record thus far in 2016, Victoria Azarenka has certainly posed a threat to all who thought her game was on the decline. She kicked off her season by crushing Angelique Kerber to capture the Brisbane International title. Weeks later, at the Australian Open, Azarenka had several nearly flawless performances, much attributed to her improved health conditions. She was edged by Kerber in the quarterfinals: her first loss of the season. After winning her second round match, Azarenka told ESPN, "I'm happy right now. I've never been as happy being on the court [as I am now]." Clearly, she has started this season with far more confidence and success than she did last year, and as a result, she has returned to the Top Ten. Perhaps her most substantial triumph this season: Azarenka defeated Serena Williams in two sets to capture her first Premier Mandatory event since 2012.
Final Thoughts:
While both players have had an immense amount of success this season, Azarenka is the player with the most experience at this stage of an event. She has already won this event twice out of seven attempts, whereas Konta has yet to secure a title of this caliber. With sixteen WTA Tour titles under her belt, including two this year, Azarenka is certainly the favorite to win this match. She has been one of the most consistent players on tour this season--plus, the only player to have defeated Serena Williams in more than three championships matches--and should certainly give Konta a different fight this time around. Nonetheless, the Britain's early season success indicates her capability to challenge Azarenka. However, Konta's inexperience at this level will likely prevent her from spoiling the Belarusian's quest to win back-to-back titles.
Prediction: Victoria Azarenka in three sets