 Novak Djokovic and Kei Nishikori will battle it out for the Miami Open final on Sunday.
Head To Head
Nearly all of the previous meetings between Novak Djokovic and Kei Nishikori have taken place at the later stages of tournaments. Djokovic, who has won the last five consecutive meetings, leads their head-to-head matchups 6-2. The majority of these encounters have been one-sided, with Djokovic coming out on top in straight sets. Nishikori triumphed in two instances, however, he has yet unable to capture a decisive straight sets win over Djokovic. Given the familiarity between these players, this match will serve to reward the competitor who can play aggressively, but with patience. Maintaining a favorable winner to unforced error count in this match will be the key to success for both men.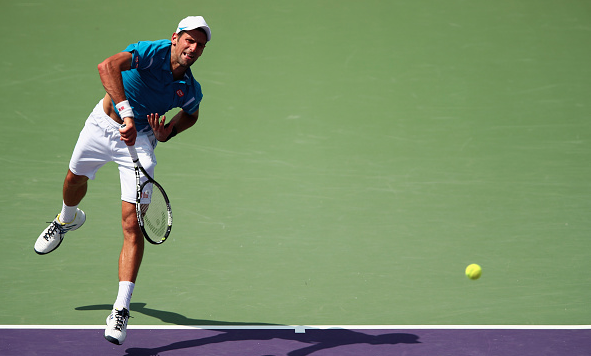 Djokovic Dominates
The last time Djokovic lost an ATP Masters 1000 tournament was at last year's Cincinnati Masters, forty one matches ago. Nishikori, on the other hand, fell to Nadal in his quarterfinal match at the BNP Paribas Open (another Masters 1000 event). The five-time champion is seeking to match Andre Agassi's record of six Miami titles, and to become the first male to win back-to-back titles at Indian Wells and Miami Open three years in a row.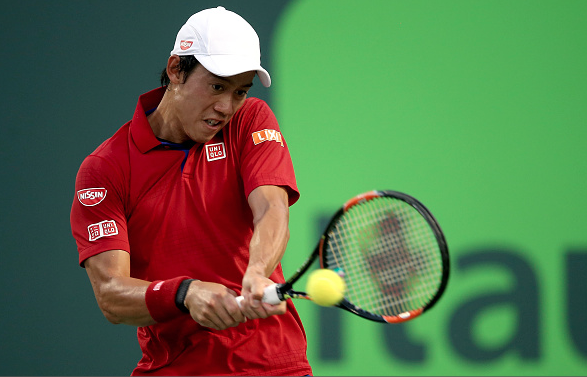 Nishikori Rolls
Nishikori captured his eleventh ATP title at the Memphis Open in February. He also reached the quarterfinals at the Brisbane International, the Australian Open, and the Indian Wells Masters. These solid results allowed him to move up two spots in the ranking system, to world #6. In dismantling Nick Kyrgios in straight sets, he reached his second career Masters 1000 final. He will be striving to maintain his consistency- an aspect that both men do well- to edge Djokovic in the longer rallies. Ultimately, if he is able to win some of the important points, he will gain the confidence that he needs to rival the Serbian.
Final Thoughts
Certainly, Djokovic's commanding results and his leading record against Nishikori make him the favorite heading into this final. However, Djokovic cannot discount Nishikori's proficiency on the serve return and on the defense strengths both men share. Further, Nishikori's compact, 5' 10" build and his excellent anticipation only contribute to his terrific movement. Nisikori noted, "[Djokovic] doesn't have much weakness. He's very patient and doesn't give you free points."
Nishikori knows that he must utilize his endurance to weather Djokovic in the forecasted eighty-plus degrees temperature. If he can continue to strike winners off of both wings, an aspect of his game that helped him to defeat Kyrgios, he will be able to put Djokovic under pressure.
Given that the Japanese committed just twelve unforced errors in his semifinal match, in contrast with Djokovic's twenty-nine versus David Goffin, Nishikori will likely have confidence with his strategy headed into tomorrow's battle. However, Djokovic has been unstoppable lately; Andy Murray, world number two and arguably Djokovic's biggest rival, has been unable to take a set off of Djokovic in their last three meetings. Despite the unfavorable weather conditions, Djokovic has a considerable amount of experience in these high-stakes scenarios, and he will remain in command on his quest to make history.
Prediction: Novak Djokovic in two sets