 WTA's Steve Simon issued an official statement stating that there was no evidence found to suggest Caroline Garcia made any racist remark against Irina-Camelia Begu during their matchup on April 4th.
Racial Allegations Started To Spread
Garcia was up against Begu in their first round match up on Monday at the Volvo Car Open, which she lost in three sets. Apparently, it was brought up that Garcia called Begu a 'gypsy' during one of the changeovers. That rumor was caught by the Romanian press and several articles sprang up in the Romanian news on the alleged remark.
The word 'gypsy' is a derogatory term when used on Romanians which is why it caused quite a stir and unhappiness among the Romanians. As the articles spread, Begu herself took to Facebook to address it. In her post, she wrote in her native language that "I've never heard this and I haven't seen any recordings to certify that. If these statements were made WTA will certainly analyze the situation and take appropriate actions".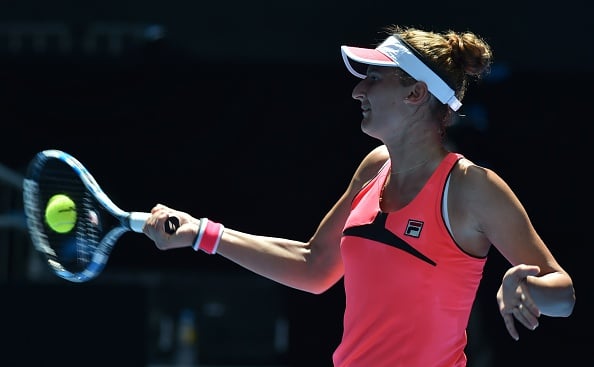 Meanwhile, Garcia was subjected to hate from tennis goers, especially Romanians, on social media. She did earn some support from those who believed that it was just a rumor due to a lack of evidence.
WTA Clears Up The Allegations
WTA CEO, Steve Simon himself issued an official statement on the matter Wednesday. "The highest level of professional conduct on court is paramount to the WTA and anything less is unacceptable. After thorough investigation, we have found no evidence to support these allegations. This matter is closed" were the contents of the statement.
The statement cleared Garcia's name, who was unnecessarily accused and subject to hate. The Frenchwoman, who had remained silent thus far, took to Twitter thereafter to give her official statement on the matter. "I would like to speak about the comments which have been said about me after the match on Monday against Irina-Camelia Begu. These are completely false. I have always had the up most respect for my opponents and obviously, I did not say any such things that I have been accused of," addressed Garcia.
Thankfully, the issue has been settled officially to avoid prolonging the situation.