 It was announced that the Polish number one Agnieszka Radwanska will once again be playing at the Aegon International in Eastbourne. There is no doubt that the fans who regularly attend the tournament will be thrilled that they will once again be able to see Radwanska. The Polish player is a fan favorite in Eastbourne, due to her entertaining style of play and ability to make shots that hardly any other of her WTA players could make.
Radwanska joins current champion Belinda Bencic and Grand Slam champion Petra Kvitova on the entry list.
History at the Aegon International
When Radwanska steps onto the court in Eastbourne in June, she will be doing so for the tenth year in a row. The world number two made her first appearance at the Aegon International in 2007 and since then has had her share of success.
Radwanska won the tournament on the second time of asking in 2008. The Polish player defeated Nadia Petrova in three sets to pick up the title. After winning the title at the seaside coast Radwanska did not manage to make it to another final, until last year. This time around the world number two could not claim the trophy, as she fell at the final hurdle to teenager Bencic.
The Polish number one, will be hoping to go one step further than last year and win the trophy for the second time. This would be a great way to mark her tenth year anniversary at the seaside coast.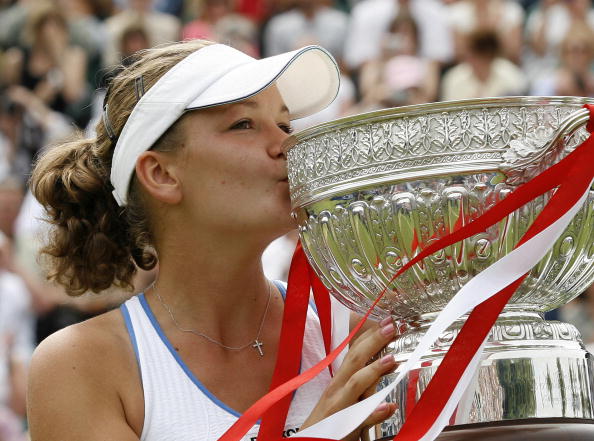 Radwanska on why she is returning to Eastbourne
Radwanska spoke about the announcement about her returning to play at the Aegon International. The Polish number one said that "the grass-court season is a very special time of year for me." Radwanska also said that she is "delighted" to be returning to Eastbourne.
Speaking about her previous years at the tournament, Radwanska said that she has "fond memories of lifting the trophy." The world number two ended by talking about the town of Eastbourne and the atmosphere around the grounds, "the town and the great support make for a unique atmosphere at the tournament," she said before adding that she is "sure the players will put on a great show," for the crowd.