 Daria Gavrilova successfully moved into the third round of the Mutua Madrid Open after beating number 12 seed Elina Svitolina to make her the third seed to lose on Monday, and the eighth overall in the tournament so far. Gavrilova has been having a rather disappointing season excluding her run in the Australian Open, going out early in the US hard courts and the Middle East swing.
The Russian-born Australian is trying to turn her season around on clay, which she has been rather successful in the past, reaching the semifinals in Rome last year. On the other side, Svitolina has been disappointing as well and apart from lifting the title in Kuala Lumpur, she has not done much. Her game is working well on clay and she will definitely have to look for success, as she is carrying the burden of the last year's French Open quarterfinal points, but she did not start well, fa;ling to Gavrilova in straight sets today.
Gavriolova races through the first set
The match started with a pair of holds by the two players, but with Gavrilova being the one standing up and pressuring Svitolina in a deuce first service game. Quickly, the Australian was able to get the break from the Ukrainian, who did not get many first serves in play and was not much energetic. Gavrilova was evidently the fresher player in this match and was seemingly more comfortable on court. She held and then grabbed another break, this time at love, punishing her opponent and getting forward easily.
Without wasting time, she held again to make it 5-1. Svitolina had lost 10 consecutive points and was completely lost, helping her counterpart with some errors as well. In the next game, the Australian number two held another break point, this time a set point as well, but the world number 19 fended it off and was able to hold her serve. Svitolina fought a lot on Gavrilova's serve as well, saving a pair of set points before the latter closed it out on her fourth chance for 6-2.
At this point, Svitolina was fighting better under pressure, but still she was not able to make a come back against an energetic Daria Gavrilova, who was striking fluidly down the line and taking advantage of some weak second serves.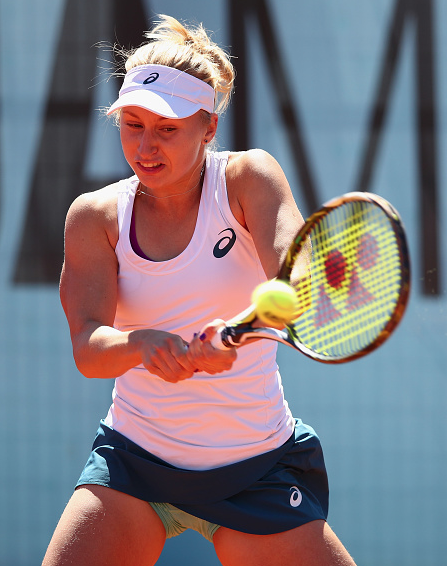 Gavrilova closes it out after dramatic second set
Svitolina had evidently woken up after the end of the first set and she held and broke to lead 2-0 from the start of the second. At that moment, she was committing fewer errors and she was more consistent at the baseline than at the beginning of the match. However, the Australian got back on track quickly, breaking after a long game on her second break point and consolidating to love for 2-2.
The same story as in the first games repeated in the next couple of games as the Ukrainian held and broke to love, punishing with strong returns and great backhand winners off some weak second serves from her counterpart. Gavrilova tied the score again though, breaking after a marathon seventh game and showing great fighting spirit to make it 4-all. A series of holds would follow with both players finally feeling comfortable behind their serves to send the second set to a tiebreak. Gavrilova had a break point opportunity during the ninth game, but Svitolina was able to save it.
In the tiebreak that followed, the world number 19 led 4-2 and was on her way to forcing a decider, but Gavrilova fired herself up to win the next five points and eventually the tiebreak and the match. The number 12 seed was evidently more into the match in this set as she was fighting more to win it, but in general Gavrilova's intensity was rarely matched and she was the one who was still able to dictate or use more variety. Her first serve percentage was also better than her counterpart's.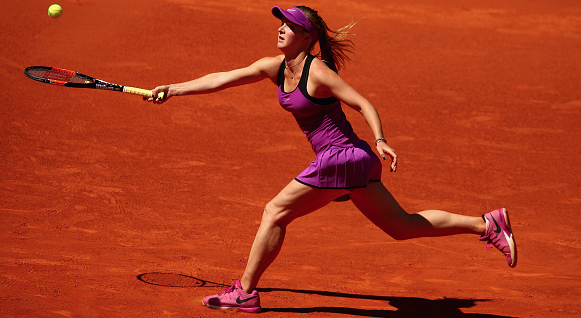 All about the numbers
A number that clearly stood out from the others was Svitolina's first serve percentage, which was rather low at 55%. Also, in general she won fewer points behind her serve with Gavrilova's returns seeming to be effective. Svitolina should have worked more on her variety and end some points this way in order to have more chance to win points dragging the errors away from Gavrilova, who did not get in trouble with easy misses today.