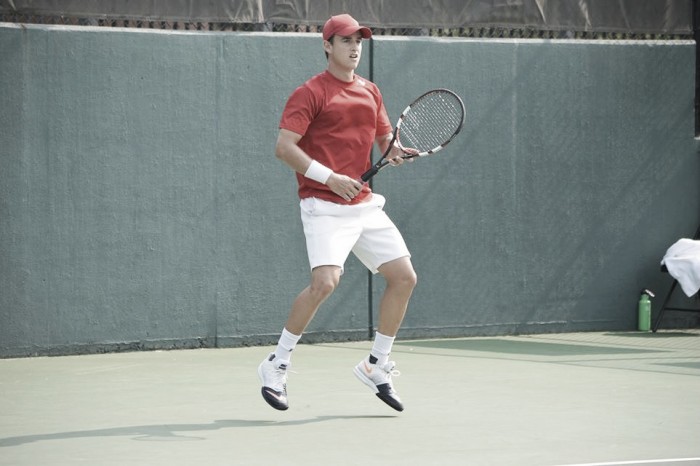 One month after announcing his retirement from professional tennis at the end of the season, 28-year-old Jean-Yves Aubone is already looking to pursue another profession while he recovers from tendinopathy in his right hamstring. In a tweet published on May 5th, Aubone asked if anyone would be interested in hiring him as a coach before he is able to make his return to competitive action in September.
Aubone Offers Coaching Services on Twitter
Last month, Aubone took to social media to announce he would be hanging up his racquet at the end of the season. "I'm retiring from professional tennis at the end of 2016," the 28-year-old wrote. "My last tournament will be in December in Tallahassee, [Florida]. Blog update coming soon."
A month later, Aubone took to Twitter to offer coaching services to anyone who might be interested, regardless if they would like to compete professionally or not. "Any tennis players looking for a coach?" he wrote. "My next few tournaments won't be until September. I'm willing to help. Message me anytime."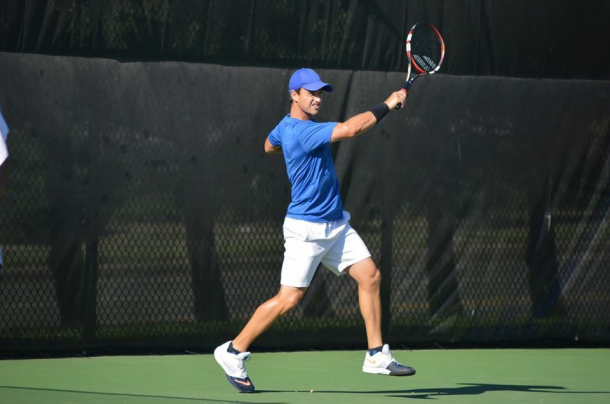 Aubone Explains Reasoning Behind Coaching Announcement
"I want to coach because I want to give back to the game," Aubone said in an exclusive interview with VAVEL USA. "I want to teach players the things I learned so they don't make the same mistakes I did."
"I'm coaching now because I have five months until my next tournament [due to my injury]," he added. "I need something to do and what better than to teach the game I love."
Much like any other coach, Jean-Yves would like to "coach someone who loves the game and is willing to learn." He believes that "these players learn and improve quicker, all the while having a smile on their face. It's hard to beat that."
During his time off in the last twelve months, Aubone has had the pleasure of coaching players with that kind of attitude at the Ginepri Performance Tennis Academy and much to his surprise, he's enjoyed it more than he's expected.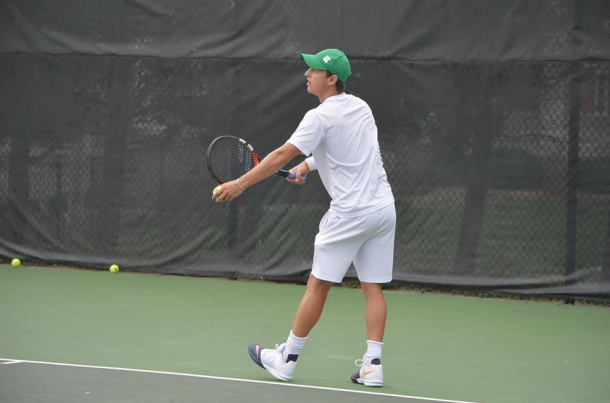 Courage Personified: Jean-Yves Aubone's Backstory
For those who are unaware of Jean-Yves' backstory, it is nothing short of remarkable. A Florida State Univeristy graduate, Aubone represented the Floridian university when he played collegiate tennis and was even named the Atlantic Coast Conference Player of the Year in 2009. However, after graduating from college, Aubone began to grow increasingly weary of tennis, ultimately deciding to pursue a career in financing instead of turning professional.
Initially, Jean-Yves couldn't be happier; everything was beginning to come together again for him. But after seeing his old college rivals rising up the ranking, Aubone made the decision to resign from his work in the financing world in order to pursue a career as a professional tennis player at the age of 24. Though it might not have been the best decision he had ever made, it was one that had to be done for his own well-being.
Four years on, and things certainly haven't come easy for the now-28-year-old. Aubone has had his fair share of struggles with injuries and consistency, but his love for the game made him decide against retiring after an arduous 2015 season, before making the decision after the first quarter of 2016.
For more information about possible coaching services, please contact Mr. Aubone at [email protected]