 Despite never winning a match against the Serbian, Evgeniya Rodina came from a set down today in the second round of the Ricoh Open to defeat Jelena Jankovic 6-7(2), 6-1, 6-4 in two hours and 12 minutes. The 27-year-old had some early nerves, and the veteran took advantage as she won the first set in a tie-breaker. The Russian, though, did not go down without a fight and took the second set 6-1. And she kept the momentum in her favor, winning the third set 6-4 to advance to the quarterfinals.
Jankovic takes opener in a tie-breaker
The match did not start out as planned for the 31-year-old as Rodina raced to a 40-0 lead in her opening service game. Jankovic held strong, though, seeing off those break points and winning five straight points to close out the tight game. It was the opposite for the Russian, however, as she dropped just two points to win her service game and tie the score up at one game apiece. It was a sense of deja vu for the Serbian as Rodina again was returning well and gave herself two break points. Jankovic again raised her game when it mattered, though, and saved more break points to give herself a 2-1 lead.
Jankovic then again posed no threat to the Rodina serve, as Rodina again held comfortably. Jankovic's rhythm then seemed to have left her serve as Rodina finally broke the Serbian on her sixth attempt. Jankovic, however, upped her game the very next game to break Rodina straight back and level the score at 1-1. The pair then held serve for the next six games comfortably, neither facing a break point to send the first set to a tiebreaker. The tiebreaker started off with both players holding serve to make the score 2-2. Jankovic, though, sensed her chance, and with the help of Rodina's errors, won five straight points in a row to seal the first set 7-6(2).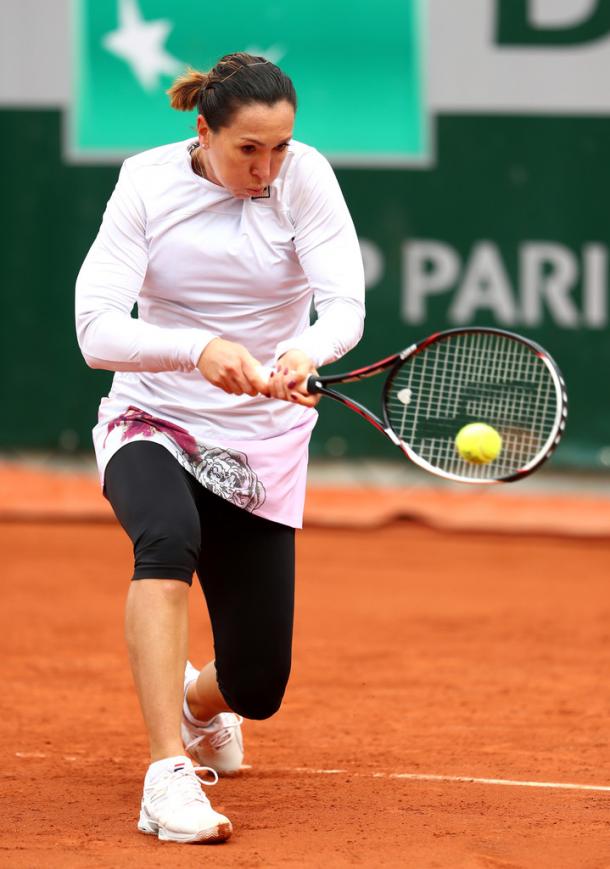 Rodina drops just one game; Forces a third set
Jankovic looked as if she was going to carry the momentum from the first set into the second as she earned herself a break point on Rodina's first service game. But the 27-year-old stayed strong as she saved the break point and eventually held serve. Jankovic then held serve with ease, and again found herself with break points on the Rodina serve. Rodina, however, fought as hard as she could to not go down an early break, and it paid off as she again held a tight game. The Russian then seemed to find her rhythm of the Jankovic serve again, and once again found herself with break points. This time she did not falter, though, and broke the 31-year-old on her second try for a 3-1 break lead.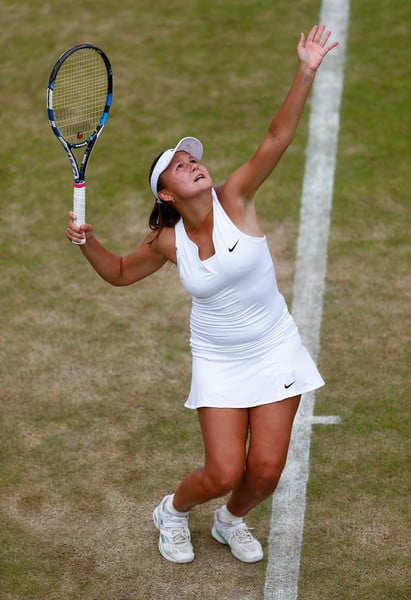 Rodina then consolidated the break with smart play to earn herself a 4-1 lead. Jankovic seemed as if she could not make a ball in as unforced errors from the Serbian gave Rodina another chance to break, which she took on her first attempt, breaking Jankovic to love. The world number 74 then held serve to love as she took the second set 6-1 in just 28 minutes to level the score at one set all.
Rodina breaks early and never lets up; Advances to quarterfinals
Jankovic started off strongly in the third and final set, facing three break points in her first service game, but coming through in the end. It was again an opposite situation for Rodina as she held her serve comfortably to tie the score up early in the decider. Rodina's returns, however, were too much to handle for the former world number one as the Russian broke Jankovic to 30. Rodina then played smart and loose tennis to consolidate the break, dropping just one point for a 3-1. Jankovic, though, was not done yet as she fought to stay in the match.
And her serve did not desert her when she needed it this time, as she held easily to shorten the gap for 3-2 in favor of Rodina. The Serbian seemed to have found her form again, however, as she raced to a 40-0 lead on the Russian's serve, and eventually broke back two points later. But the reprieve did not last for long, and Jankovic squandered three game points on her own serve to gift Rodina the break straight back. The Russian then held serve to love, putting her one game away from the upset. Jankovic did not let up, however, and held serve when she needed to, to force the 27-year-old to serve for the match. And Rodina successfully did just that, defeating Jankovic 6-7(2), 6-1, 6-4 on her second attempt in just over two hours and 10 minutes.