 Roberta Vinci will enter her second Grand Slam as a top ten player in this year's Wimbledon that starts in five days. The 33-year-old had been bustling with confidence since making the US Open final last summer and after a bunch of great results she claimed a much-wanted place into the world's top ten. Since February though, things have not been the same. The Italian could not bring her best game on clay and did not have any big results. Wimbledon is probably the best opportunity to find the form of the season's start.
Notable results to date
After being a regular member of the world's top 30 and top 20 during 2012 and 2013, Vinci had fallen into a slump that saw her ranking decrease dramatically. She entered the 2015 US Open ranked 45th and none could imagine what would happen during that fortnight. The Italian went on and made her first major final in New York after beating 21 Grand Slam champion Serena Williams, who was unbeaten for one year in slams that period.
This result gave Vinci a completely new career perspective. After she returned to the top 20 she came back making noise, including a semifinal in Wuhan and Zhuhai at the end of the 2015 season. As a matter of fact, the Italian established herself in the top 20 once again before the start of the 2016 season -most probably her final season on tour.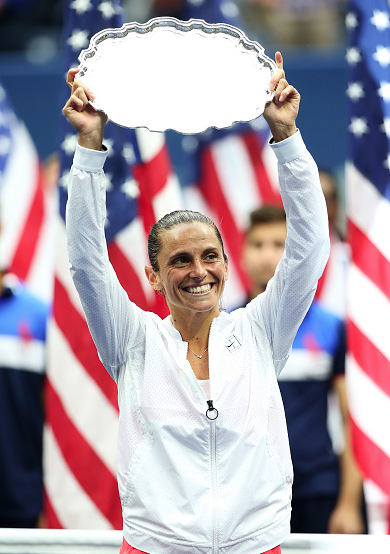 2016 took off with a bang for the Italian, as she made the quarterfinals of the Brisbane International. In the first Grand Slam of the season, she equaled her best result by reaching the round of 32 and falling short to Anna-Lena Friedsam. The most significant results nonetheless came in February. Vinci won her first Premier title in St Petersburg and after the seed fall in Dubai she made her top ten debut. Actually, this week she was becoming 33 years old, marking her as the oldest player to make her top ten debut ever. Continuing into the middle east swing, she made the quarterfinals in Doha losing to Agnieszka Radwanska in what would definitely be considered as one of the best matches of the season.
Since then, things have not gone as well as she wanted for the US Open Runner-Up. Despite maintaining her place in the top ten and actually reaching a career high of number seven in the world, she has won only six matches in addition to losing eleven and she has made only one quarterfinal. Part of it is due to the struggle of the Italian to translate her game on clay and to some injuries she has picked up, forcing her to retire in the round of 16 match in Indian Wells and to withdraw from the Prague Open.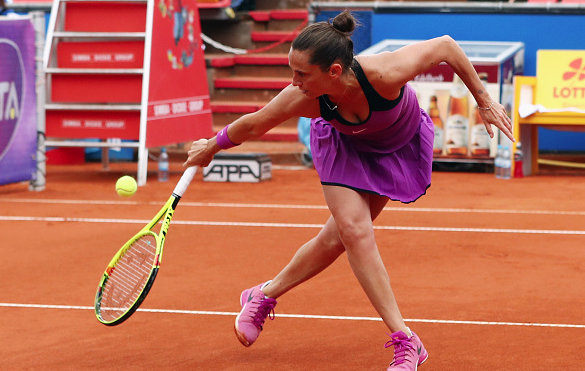 Grass Preparation and Wimbledon history
Roberta Vinci chose to play in Eastbourne this week for her only warmup event leading up to the third grand slam of the year. Playing as the second seed she crashed out early to an inspired Ekaterina Makarova in three sets. However, this should not be considered a bad loss. The Russian likes playing on grass and especially in Eastbourne where she is a former champion. Vinci had some bad moments during the match and let her opponent dictate with her game, but she showed immense fighting spirit having to deal with deficits in each set.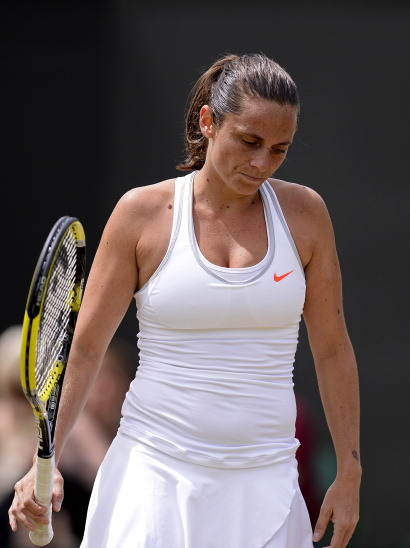 So, the 33-year-old is coming to the All England Club with a long match on the lawn and six days to rest till the start. We can not say that Wimbledon is a place where the Italian peaks but she has had some decent showings, including making the second week in 2012 and 2013- her best seasons before this and last year. However, she has suffered from an early exit the past two years to Aleksandra Krunic and Donna Vekic. So, she won't have any point pressure this year in London.
Vinci on grass
We definitely can not call the Italian a grass court specialist, but her game suits a lot the surface on its own and she has one grass court title. First of all, Vinci is one of the best players at the net on tour and as a former doubles number one she will definitely feel comfortable to end rallies with great volleys, something that is really important on grass.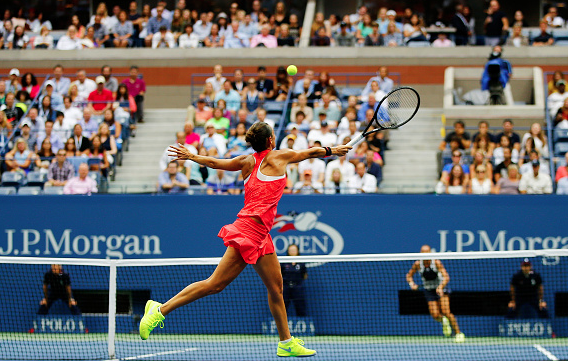 Moreover, Vinci's slice will be an interesting shot. Her backhand slice could give the ball extremely low bounce that would give all kinds of trouble to her opponents. The only backlash is that the bounce will be low anyway so the Italian won't have much chance to turn defense to offense, which is important for a defensive player.
Last but not least, her serve, which is not a big weapon, will be useful this time. This was proven in her match against Makarova this week as well, when with the help of her serve she got out of tough situations.
General view
Unfortunately for the Italian, things are not that much in her hands. With many dangerous unseeded floaters and grass court specialists, she could be one of the first seeds to see the door of exit with a tough draw. In case she avoids the draw scare, the second week does not seem so far or a dream, but definitely she is not the one to back for a huge run here, especially considering her recent results.