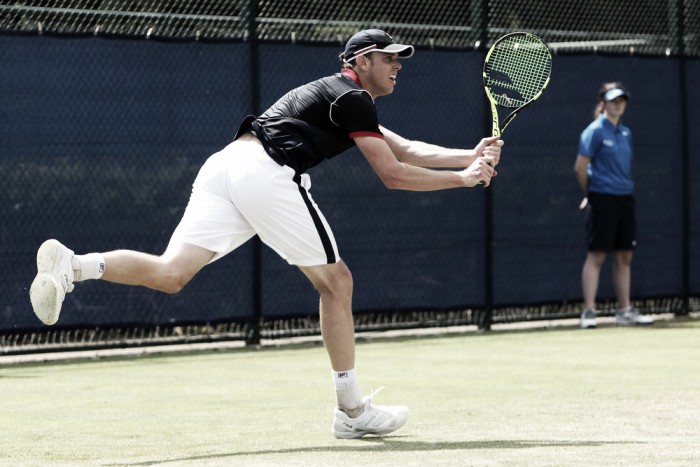 Sam Querrey marked his return to the Aegon Open in Nottingham with a straight sets win over compatriot Ernesto Escobedo 6-4, 6-4 to book his place in the third round against ninth seed Marcos Baghdatis, as the American seeks to go one better this year and capture the title at the Nottingham Tennis Centre.
Returning to Nottingham
Querrey was asked about the atmosphere on the outside courts today as he played first up on Court 1. "Yeah it was great, it's always fun out there, especially on the outside courts, a lot of people out there for a Tuesday morning! You don't see that at a lot of tournaments, so it was really nice."
For the world number 33, this month is his favourite time of year as the grass courts really suit his game style. "To come here last year and make the finals was great. I'm really excited and happy to be back, I'm hoping to make another run."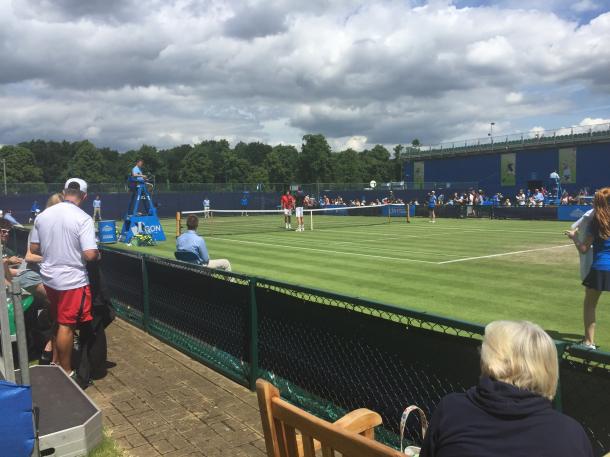 Thoughts on playing Escobedo
His opponent today, Escobedo, a qualifier, secured his first ATP Tour level win on Monday after defeating the Argentinean Diego Schwartzman 6-0, 6-3 and Querrey was delighted to see him playing so well. "I congratulated him at the end on his first win on the ATP Tour yesterday. He's from LA where I'm from, so I've known him for five or six years and we actually practice a lot together. Even though I won today, I was really happy for him to get his first win. Hopefully there will be many more as he's a very good player", he said.
West End Shows
Querrey particularly enjoys seeing shows and musicals and while he has nothing planned in terms of watching any West End shows while in London next week, the world number 33 did see The Book of Mormon with his girlfriend last week. "We went with Steve Johnson and his girlfriend and my sister was there for the third time."
Two of the American's best friends and his parents are coming down for Wimbledon next week and Querrey alluded to say that, "We might go to a play or a concert, I'll pop into the city a few times, not as much during Wimbledon, but after we'll definitely see something."