 Dan Evans is flying the flag for the Brits in the Aegon Open as he booked his place in the last 16 in Nottingham as the last Brit standing, following his comeback win against Ricardas Berankis 2-6, 7-6(3), 6-2. The British number four has had to fight back from a set down in both his matches so far but this has resulted in him being match hardened and ready to continue his progress at the Nottingham Tennis Centre.
Evans thoughts on his win over the Lithuanian
Reflecting on his second round win against the 16th seed, the Brit was very pleased to get through, "it was a tough one, he was playing far better than me at the start and I just had to hang in, stay with him and try and gain some momentum in the second set tiebreak and then I was on top in the third. He was playing aggressively up and till the end of the second set and then I got on top of him and it snowballed from there."
This is the first time since 2014 that Evans has made the last 16 of an ATP Tour level event (semifinals in Zagreb), but the Brit was quick to point out that he hasn't played many Tour level events since then. "Yeah I've seen that stat on Twitter, but it's misleading as I've only played one event, so it's pretty tough to do anything if you haven't played in an event!"
Looking forward to his next match against Cuevas
Evans faces the second seed and current world number 25 Pablo Cuevas in the third round, but the British number four is not too familiar with the Uruguayan. "I don't know Cuevas that well at all, but it will be a good match and it will be great to get out there again. It's all good practice for next week and it has been nice to get two wins so far and hopefully another one today", he said.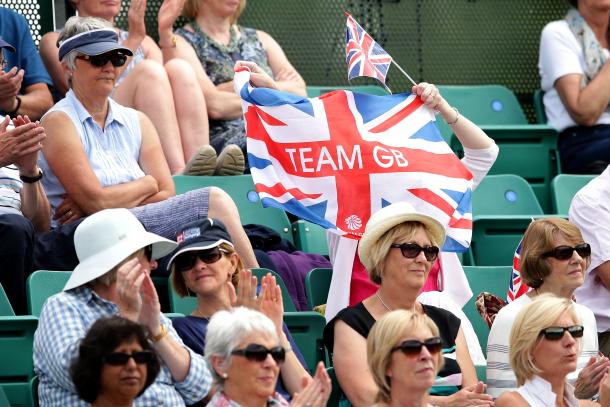 Preparations for Wimbledon
The world number 95 had to save three match points against compatriot Liam Broady on Sunday as he completed a 3-6, 6-2, 7-6(6) win. "It's funny isn't it? I could have been out of the tournament on Sunday, but I'm not, I rode my luck a bit against Broady and had another tough match yesterday, hopefully, my next match won't be as tough, but I'll just keep working hard. Yesterday was a good day, the fans were cool and pretty supportive of both players and I enjoyed it out there."
The British number four's confidence his high as he continues his preparations for Wimbledon, Evans said, "I've been playing pretty well in all the events leading up to this, I just wasn't getting the wins to back that up, it doesn't matter how well you're playing, if you're not winning then it does get you down a little bit. That's maybe why I was a bit nervous against Broady and it was a tight one and I think getting over the line there will help stand me in good stead for my next match and obviously next week."