 Monica Puig and Kristina Mladenovic faced off in the first quarterfinal match at the Aegon International. Mladenovic just edged the head-to-head count 2-1 but they have yet to meet on grass.
With both players looking to make their first semifinal at Eastbourne, it was Puig who struck first, edging out a tight first set. The match was pretty even as the Frenchwoman fought back to take the second set. In the final set, the Puerto Rican was up an early break. Despite Mladenovic throwing everything she had from drop shots to slices, it could not prevent Puig from completing the victory.
Tight first goes to a tiebreak
It was a set full of breaks with both players creating chances on each other's serves. Mladenovic was the first to create hers in the opening game but was unable to capitalize. It was constant pressure from the Frenchwoman once more in the third game but Puig came up with some big serves each time. The Puerto Rican did eventually buckle though allowing Mladenovic to get the first break at the fifth attempt for a 2-1 lead.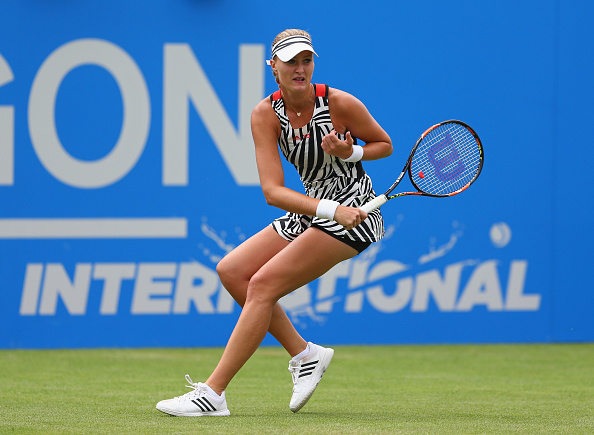 Another long game followed and the Frenchwoman was unable to hang on and Puig broke right back for 2-2 needing four break points to do so. The next two games passed in quick fashion before Mladneovic broke yet again to gain a 4-3 lead. Again it didn't last as she struggled to hold on to her serve, allowing the Puerto Rican to peg her back to 4-4.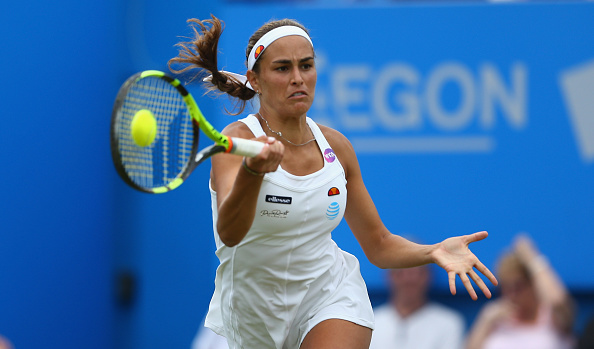 The topsy-turvy set had another twist when Mladenovic grabbed an opening in the ninth game to serve for the set at 5-4. However, yet again the same fate followed the Frenchwoman who was not able to consolidate any of the break points she has had thus far. With Puig stopping the succession of breaks with a huge hold for 6-5, Mladenovic too remained calm and served to bring the set to a tiebreak.
Puig drew first blood as Mladenovic could only send her return into the net to lead 2-1. However, she gave it right back with a stray backhand. The Frenchwoman sent a double fault to allow Puig to edge 4-2. Mladenovic though managed to peg her back to 4-4 after a terrible miss at the net from the Puerto Rican. The Frenchwoman went on to hold and had set point on the Puig's serve. The Puerto Rican with a big serve saved it and leveled for 6-6 and then had set point of her own at 7-6. And she took the first set after a forehand from Mladenovic just went wide.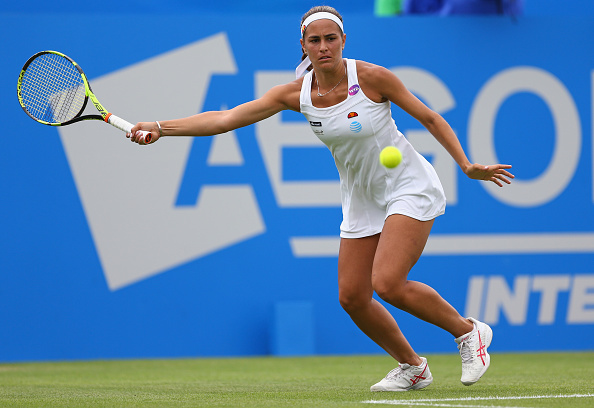 Mladenovic finds a way back
A couple of double faults in a poor game by Puig handed Mladenovic an early break point. The Puerto Rican saved a couple more break points to fend off the Frenchwoman to hold for 1-1. Puig was once again under pressure and this time, Mladenovic capitalized to lead 3-1. And for the first time since finding a break, the Frenchwoman went on to consolidate to extend her lead to 4-1.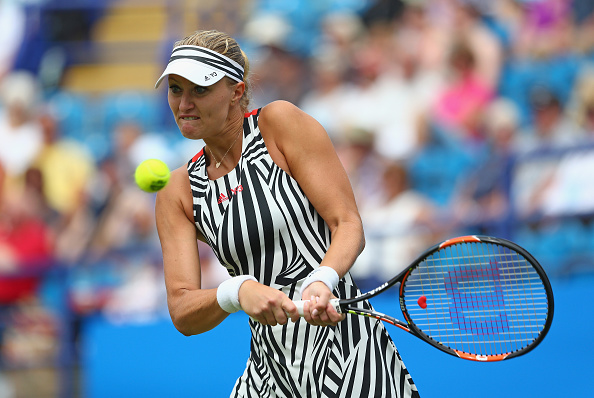 With both women finding it in themselves to hold serve, it was then Puig who was serving to stay in the set at 2-5 down. A confident Mladenovic was hitting winners and earned set point on the Puerto Rican's serve. Puig was fighting hard to stay in the set and saved three set points to hang on for 3-5. Serving for the set, Mladenovic sent a double fault giving the Puerto Rican a chance to get back in the set. A big serve temporarily snuffed out the chance but once again the Frenchwoman failed to serve it out as Puig broke for 4-5.
Mladenovic eventually had set points after blasting a return on the Puig serve. The qualifier managed to save just one of those points before overcooking her shot to allow the Frenchwoman to tie the match at one set apiece.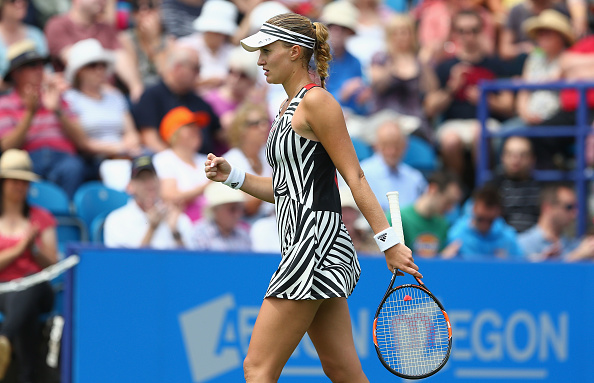 An early break and advantage Puig
It was Puig who was off to commanding start in the decider, benefitting from a poor service game from Mladenovic to get an immediate break and race off to a 2-0 lead. She was stepping up a notch as she once again earned break points in the third game. The Frenchwoman dug deep for an important hold to keep in touch with the Puerto Rican.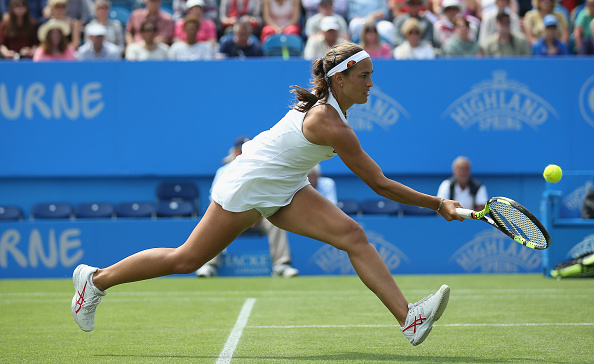 Puig looked to be struggling in the sixth game finding it hard to find first serves but came through to maintain her lead and hold for 4-2. Mladenovic got her first opportunity to find the break back in the eighth game as the Puerto Rican sent her shot wide. However, Puig held on for 5-3 having to rescue three break points in a thrilling game. Mladenovic though handed Puig a couple of match point and the Puerto Rican closed out the match on her second attempt.