 Kristina Mladenovic, the current French number one, moved to Dubai from her place in Switzerland, last December and is loving the city. She talked about her sporting family, the positives on playing both singles and doubles, and how she views defeats as losses in her daily diaries.
Her Move To Dubai, The Shopping Haven
Mladenovic moved to Dubai in the offseason last year after contemplating for sometime. "I really love the city. There is just so many things to do. For my lifestyle as a tennis player, there are super nice conditions for practicing, always nice weather, nice people," cites Mladenovic on reasons for her move to Dubai.
The Frenchwoman was also excited to be back home after a long start to the season and relished the opportunity to be playing in what would be her home tournament. She also hopes to be back whenever her schedule permits to train. "I know that Roger did it a few times, coming here in the summer to practice. He told me he did it once or twice. Let's see, maybe I'll give it a try," quipped the Frenchwoman.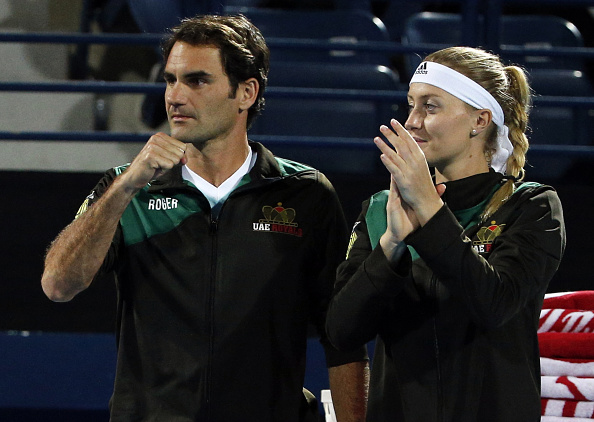 Mladenovic does admit living in Dubai has made her spend so much more, with the shopping haven the city offers. As players, given their tight schedule, shopping time comes far and few between and Frenchwoman talked about how holidays offer the only time to shop for nice clothes to wear during players' parties. "I spent part of my holiday here end of last year with my best friend Belinda (Bencic) and we went shopping. It was just a disaster, money wise."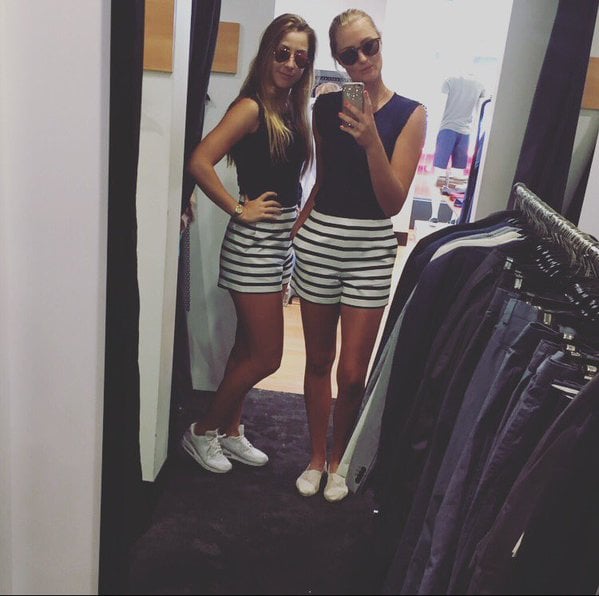 'Sport Really Is In Our Blood In Our Family'
The Frenchwoman talked proudly of her family, who all happen to play various sports. Her dad was an ex-national handball player for France, her mom a former national volleyball player for the then Yugoslavia. Her brother, on the other hand, plays football and is soon to be a professional. "The nicest thing is that our parents didn't push us to go into sport," speaks Mladenovic of her supportive parents. "It helps so much that my parents were professional athletes themselves because every day I have such great support from them, they understand my life, you don't have to explain things," says a thankful Mladenovic. Her mum also always travels with her on tour and sometimes does coach duty.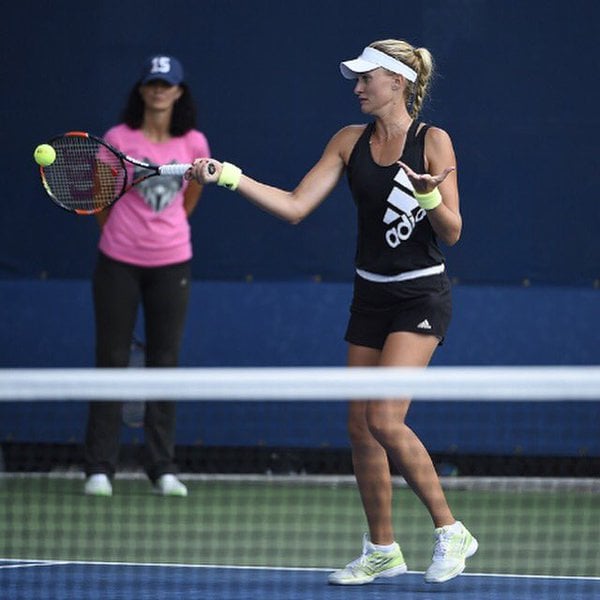 See Doubles As Practice For Singles
She is accustomed to playing on both events in tournaments and actually prefers the doubles instead of a normal practice session. "Nothing compares to having a competitive match because if you want to work on something, it's quite easy to do it in practice because you don't have this adrenaline, this pressure that you have to make it, while in doubles, I'm a competitor, I want to win," explains the Frenchwoman.
She currently plays with Caroline Garcia, the decision coming at the end of last year. The Frenchwoman explains it was not just for the Rio Olympics but that still remains a main goal. "We're very excited because there are so many great events like grand slams, which are also like a dream for any player. And of course Rio, it's a main goal and we realise we're lucky to be two great players in the same country so if we form a great team we have a chance to bring a medal which is a big thing to do for France."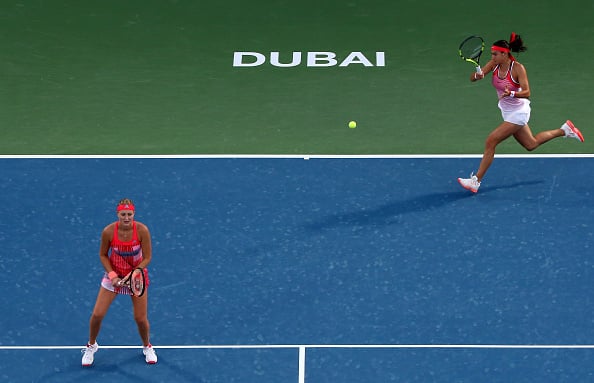 Takes Losses As Lessons Learnt
Like in all competitive sports, losing is part of the process. And Mladenovic is no stranger to it. She has however learnt to handle them positively. "I just try to take it as a great lesson, that's always what we say. Sometimes you can learn even more from a loss than a win. And you can really feel, if you're concentrated and focused on that, it can help when you come back in a similar situation and position to remember 'okay, I did that, at the time it was wrong'.
Disappointments are there she acknowledges but she knows it is not the end and it always offers another chance for improvement. "Of course I'm a professional competitor and there are some nights where it's more difficult to accept and tougher to sleep because you're thinking about the match," admits the Frenchwoman. "So of course I'm disappointed that I lost because everybody wants to win but at the end of the day I feel there are things that are much worse in life than losing a match," says a mature Mladenovic.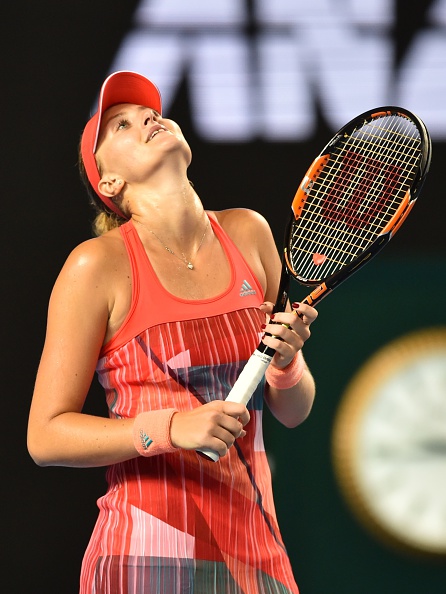 And the Frenchwoman prides in herself as an hard worker. "Even after the toughest loss I always go on court the next day, from the first hour and go and practice. Sometimes, that feeling happen to me straight after a match so I go and practice." She demonstrated this at the end of the matches in the recent Fed Cup after day one, where she took to court immediately to practice as soon as the tie ended.
Mladenovic, is currently due to compete in Doha where she meets Barbora Strycova in the first round. Win or lose we now know she will be back at it as she puts it herself, "I'm the happiest because I can play and compete and be there and have a second chance the next week."