 The pair may have been the biggest rivals at their time, but Justine Henin reflected on how having Kim Clijsters around spurred her on more than anything.
Henin on Clijsters
Both women are great tennis stars who have since retired. And for Henin, who was given the International Tennis Hall of Fame accolade this year, Clijsters was more than a rival. "I always say that I would have never been that player because it was challenging," said the winner of seven Grand Slams.
She further commented on how Clijsters was a motivation. "I think because of Kim, and with Kim, I could complete a lot of things. When she was doing good, I was thinking, 'She's doing it, maybe I can do it myself.' It was the same for her," added Henin. Clijsters herself has four Grand Slams to her name and lost to Henin in three consecutive finals.
Rivals but respect remains
Also since both women hailed from Belgium, they have been playing together since young. "A small country, we were almost the same age. We were traveling a lot when we were young together, playing for Belgium," mentioned Henin.
However, Henin reiterates that even as they grew up to be rivals, she still respected her compatriot. "We started being rivals on the tour. [There was] more competition, but respect has always been there," said Henin.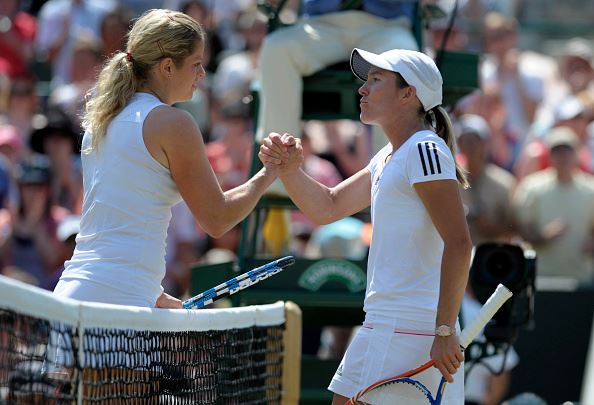 Their rivalry, like that of the Roger Federer and Rafael Nadal, stretched over 12 years where they clashed 25 times. Clijsters just edges the close rivalry 13-12 on the head-to-head record. Henin, however, did better at the rankings finishing top for three years, while Clijsters never did finish the year ranked as the world number one.
It was truly a great time for the country having two starlets shining for them at that time.