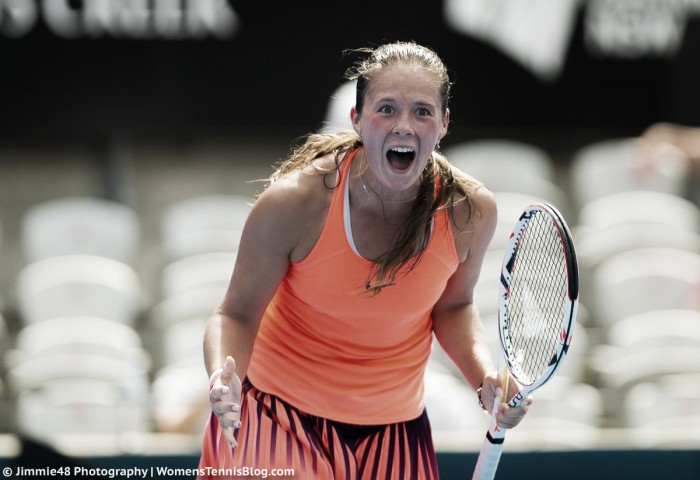 This would be one of the few blockbuster matches in the second round of the Sydney International as a rising star in Daria Kasatkina would face off against the world number one in Angelique Kerber. The pair had previously faced off in the Rogers Cup last year but it was a one-sided affair for the then-world number two as she lost just four games in the whole match to earn the victory. However, things have changed now as Kerber is now very poor in her form having not won a single tournament as the best player in the world on the rankings while Kasatkina started the year brightly as she reached the second round of the Brisbane International last week where she held a match point before eventually losing in three sets against Garbine Muguruza. Whereas, the German lost in the quarterfinals in Brisbane after losing to Elina Svitolina yet again having suffered a loss against her in last year's China Open too.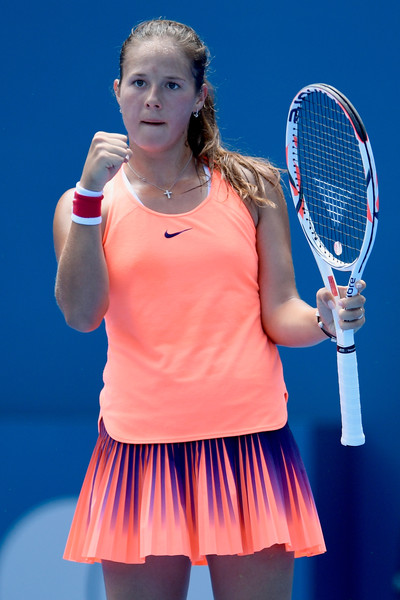 The offensive style of tennis by Kasatkina could pose a big problem against the world-class defense of Kerber, which is not really working well lately. The Russian had a great chance to take advantage of the world number one's poor form recently to create a huge upset and earn her biggest victory of her young career.
Not much to a surprise to everyone, Kasatkina created the upset to claim her first ever win over a reigning number one player and her best victory in her career after triumphing in straight sets.
Kasatkina goes to early lead but gets pegged back
The young Russian got off to a fast start as she managed to break serve in her opening return game as Kerber started the match slowly once again, similar to her previous matches this year. When the audience just thought when Kerber's mind was fully into the match after she broken straight back to return the first set on serve, the German was once again broken with some fearsome offensive style of play by Kasatkina who managed to regain the lead in the set.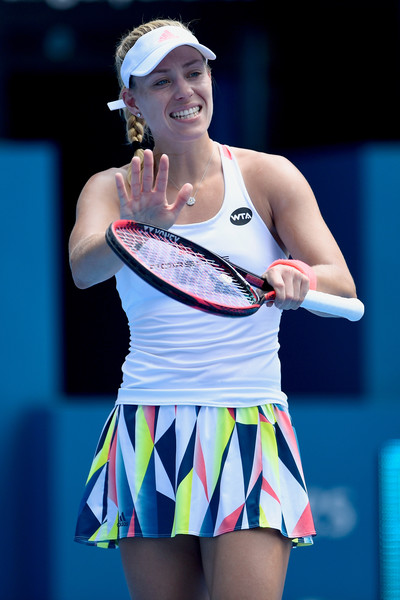 Kasatkina then affirmed her lead as she held her serve comfortably to consolidate the break of lead which gave her a three-game lead. Having the chance to extend her lead, Kasatkina wasted three break points in the next game as Kerber managed to hold her nerves and held her service game to prevent Kasatkina from running away with the victory of the first set. The Russian looked to have yet another comfortable service hold as she held a 40-0 lead in the following game, but wasted a total of six game points to allow Kerber to unexpectedly get back level and on serve within a blink of an eye. Had Kasatkina taken all her game and break point opportunities, she would have won the set 6-2. The Russian owned a set point opportunity as 4-5 but was saved by a wonderful and impressive backhand winner by Kerber and allowed her to eventually hold her service. The set was then extended into a tiebreak to decide its winner as two holds of service followed, with Kerber already looking to have her focus on the match.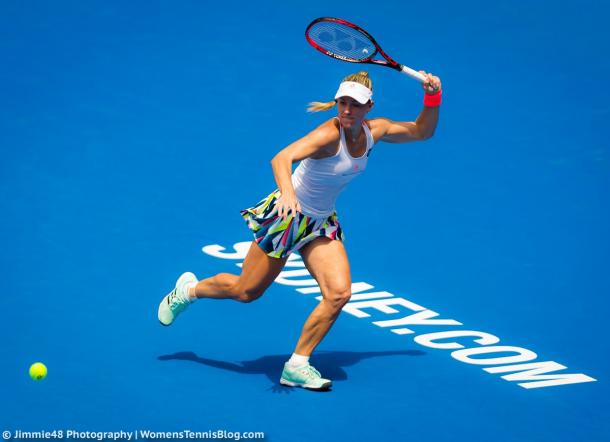 The first five points of the tiebreak were all won by the servers as there were no mini-breaks, and it seemed to look like it is going to be a tight affair. However, Kasatkina finally had a mini-break which earned her a lead of 4-2 but was soon pegged back to 4-4 by the world number one. Serving at the most crucial moment while the score is at 5-5, Kasatkina held her nerves to win the point and earn a second set point. Being uncharacteristically erratic during the match, Kerber hit yet another unforced error off a second serve return which gifted Kasatkina the set after 59 minutes.
Kasatkina strolls to an easy victory
The young rising star looked to be the favorite for a victory as she broke immediately in the opening game of the second set which easily gave her a lead of a set and a break. She soon extended her lead to two games as she consolidated her break to lead 2-0 and inch closer to a victory. However, her celebrations were short-lived as Kerber won two straight games which saw her breaking back and return the second set on serve to keep her in the match.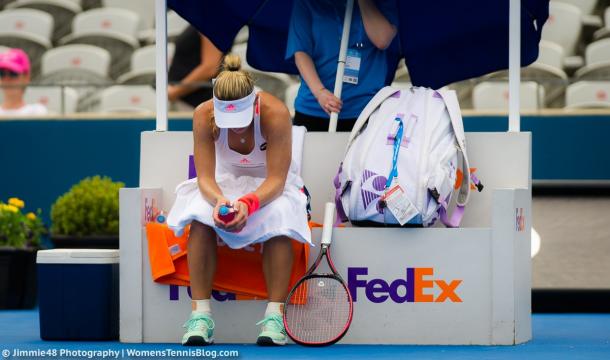 However, Kasatkina stepped up her game from that game onwards as she broke serve in the following game to regain the lead and look to close out the match as soon as possible. The Russian almost lost the lead once again as she managed to save three break points to successfully hold her serve and consolidate the break of service. Kerber's woes continued to trouble her and help Kasatkina as she was broken for the second consecutive service game which saw Kasatkina hit an unbelievable single-handed backhand winner off a first service on break point. Being the more proactive of both, Kasatkina successfully served out the match and hit a winner on match point which left Kerber helpless.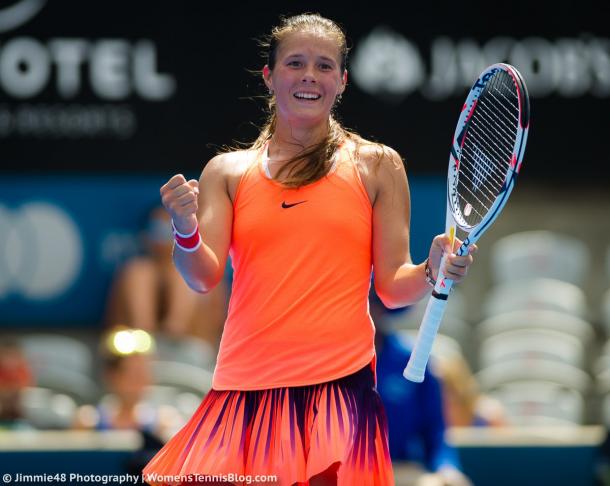 Next up for Kasatkina
Kasatkina would now face sixth seed Johanna Konta in the quarterfinals to try and reach the semifinals for the first time here in Sydney. Looking in great form, Kasatkina is definitely capable of an upset over Konta which would see her gain enough momentum entering into the Australian Open.