 Jennifer Brady created a huge upset over Elena Vesnina in the third round of the Australian Open as she managed to reach the second week of a grand slam for the first time in her main draw debut in a grand slam, which is a very incredible feat. After her huge win, the American spoke to the media about her win and her career as a whole.
Magical Run
Talking about her magical run to the second week, which no one certainly expected, Brady sounded very excited and happy about it.
"Yeah, I mean, it feels amazing. I mean, you know, coming here, being in the qualifying, you know, I didn't expect to, you know, make it all the way until the second week. One of my goals, actually, was, you know, in the next couple years to be playing in the second week of a Grand Slam. I sat down and had that discussion with my coaches and, you know, the rest of my team -- when was it? A couple months ago."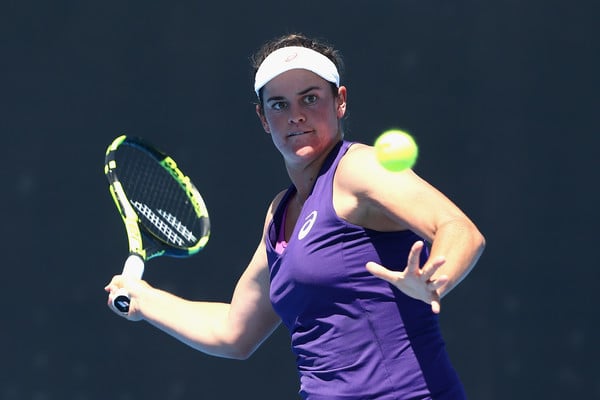 Moving on to speak about her upset over the 14th seeded Elena Vesnina, Barty spoke about her tactics and the match.
"Yeah, I mean, she's a tough player. You know, she hits the ball big. She takes it early, comes pretty fast. You know, I just tried to break down her forehand, I think, and, you know, just keep going after my serve. I think eventually, you know, in the second set, I just broke her serve. I don't know what game I broke her serve, to be honest. I think eventually, you know, in the beginning of the second set I started breaking her down a little bit, and I was able to capitalize on that."
It has truly been an amazing one and a half weeks of tennis played by the American, who managed to battle through the qualifying rounds and now to the second week of the tournament, achieving her career-best victory along the way. Also, she saved a massive amount of five match points during her second round match against Heather Watson to triumph eventually, adding some scenery to her run.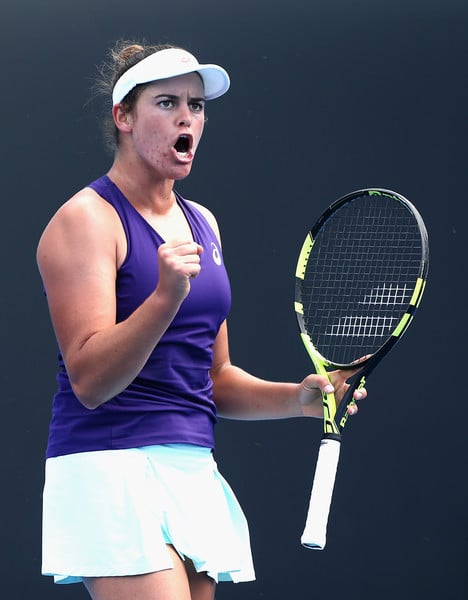 With her unexpected run, she had to handle some administrative affairs too, and she was asked a question that was meant to be humorous.
"I extended it (the hotel) until Wednesday, so we'll see."
Getting through the qualifying draw and reach the second week is an amazing feat, but that comes along with the potential injuries and fatigue that would come if one overplays. However, Brady shrugged off all these concerns with her fitness and such.
"Yeah, so far, so good."
On the tour
In her just second full year on the tour, Brady is an unfamiliar face on the tour, which is also due to her mainly playing the smaller tournaments only. To be in a grand slam locker room for more than a week, it is a first-time experience for her as a player.
"Yeah. I mean, usually I'm just there the first couple of days, and, you know, it's pretty hectic. It's actually pretty nice. The cafe is not so crowded. Yeah, it's nice."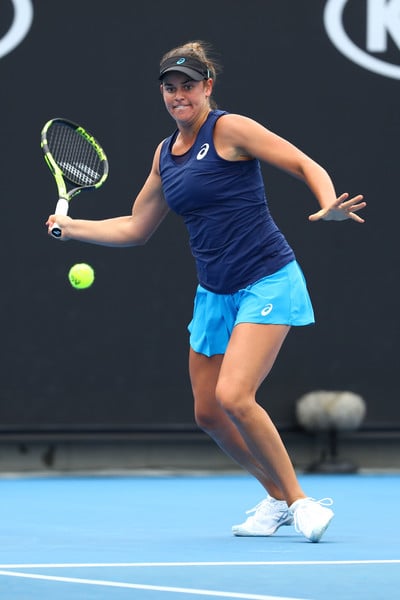 Know more about the American
Getting to know more about Jennifer Brady, she is a 21-year-old American who made her WTA main draw debut just last year at the Rio Open. She had to wait until September to earn her first win in the main draw in Guangzhou and powered through to the quarterfinals before losing to Ana Konjuh in a very tight match. This year's Australian Open was the first time we managed to see her in a grand slam main draw, and would definitely not be the last.
"I was born in Pennsylvania. Just picked up a tennis racquet, I guess, and moved to Florida when I was nine. Not for tennis, but, you know, it ended up working out. Went to Evert Tennis Academy. Went to college. Played two years. Now this is starting my second year on tour," Brady introducing herself.
Speaking about her game style, which most people are curious about, we have seen from her match against Vesnina that she plays very aggressively.
"I'd say I have been serving pretty well, so I'm able to hold my serve and eventually, you know, have the opportunity to break serve. And, you know, just having an aggressive game style, you know, having a presence on the court."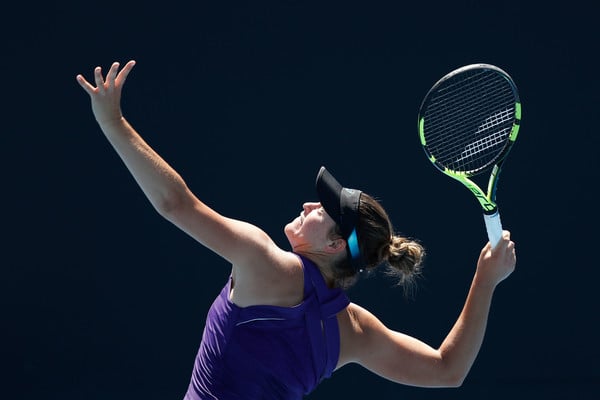 Her next opponent would be a veteran in Mirjana Lucic-Baroni, who came through Maria Sakkari in three grueling sets. It would be the only fourth round match that does not involve any seeded players and would be a great chance for either player to reach the quarterfinals.
"I know she's been playing pretty well. She hits a pretty big ball. Yeah, I mean, I think I'll just go out and have fun and enjoy it. See what happens."