 After having reached the quarterfinals at Dubai Duty Free Tennis Championships for the first time in her career, winning the Olympic Gold rematch against Monica Puig, Angelique Kerber advances to the last four with a consistent straight-set victory over Ana Konjuh.
Kerber, who plays as the top seed, has yet to drop a set in her campaign in Dubai, after surviving a dangerous challenge against an always rising Konjuh, who had reached the quarterfinals after important wins against Zhang Shuai (losing only one game), 12th seed Samantha Stosur and 8th seed Elena Vesnina.
A better consistency had favored Kerber, while Konjuh had faced too many ups-and-downs throughout the match, which prevented her to ever take the lead or mount a successful comeback.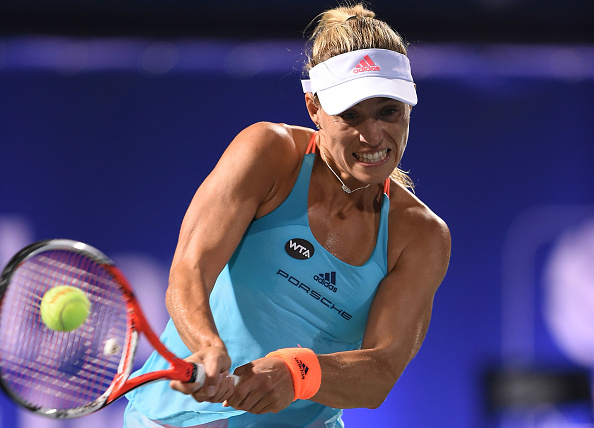 Kerber sets off a good start, keeps the momentum to claim the set
The first part of the match had seemed almost one-sided, with Kerber dominating all the games, facing a Konjuh who hit too many errors to be able to find chances for herself to fight back.
The German opened with an early break, mainly gifted by her opponent, and consolidated it right away. Konjuh saved another break point in the third game, and served well to gain a chance to hold. She couldn't convert it, and couldn't save a second break point right away. With a quick hold, Kerber secured a 4-0 lead.
Konjuh reacted by holding to love in a very impressive game, and put pressure as Kerber went to serve; playing aggressive and taking control of the rallies, Konjuh interrupted her opponent's dominance and took one of the breaks back. She went ahead to hold and win the third game in a row.
The German, however, didn't intend to lose all her lead. Despite suffering Konjuh's pressure during the rallies, she could take advantage of a still large number of errors from the 19-year-old, and regained full control of the match. A hold to 15 granted her the chance to serve for the set.
Serving to stay in the set, Konjuh hit a double-fault to gift Kerber a first set point - saved with a drop-shot winner - and another one to give out a second one; this time, the Croatian's backhand landed out, giving the first set to Kerber with a 6-2 score line.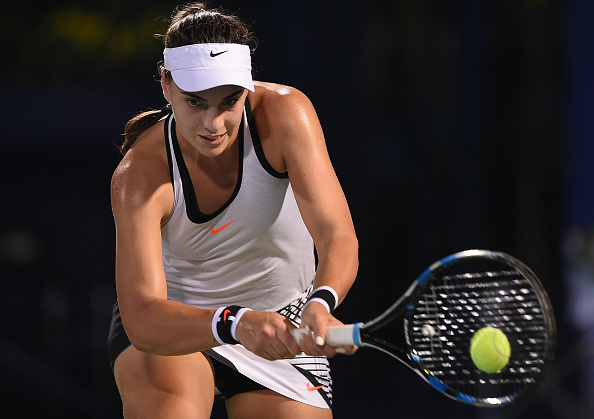 Kerber stays consistent until the end of the match
The start of the second set, after a short rain delay, showed more balance from both players, especially from Konjuh who avoided the difficult beginning she faced in the first set.
She kept hitting too many errors, especially with her forehand, while she often scored important points with fast backhand winners. On the other hand, Kerber's defense remained consistent through all the match, preventing Konjuh to find chances to break through.
Both players held their serve to start the match, without dropping chances to break for the first five games. Konjuh's series of errors started to weigh again as she lost her serve right away, letting her opponent reach a crucial advantage of 4-2. Another solid game from the German consolidated the advantage.
Konjuh seemed unable to bounce back in the game. Falling 15-40 down, she saved a first match point with another well-placed drop-shot, and a second one thanks to a forehand error from Kerber. Two more errors, however, became fatal for the Croatian, who dropped the game and the match with a final 6-3, 6-2 scoreline.
Looking at the stats, Kerber's better consistency looks clear; the German hit 70% of first serves in (to Konjuh's 52%, 44% during the first set). Despite the German hit only 7 winners to 11 unforced errors, the numbers of her opponent - 24 winners to 35 unforced errors - showed a Konjuh capable of great peaks of play, but very discontinuous.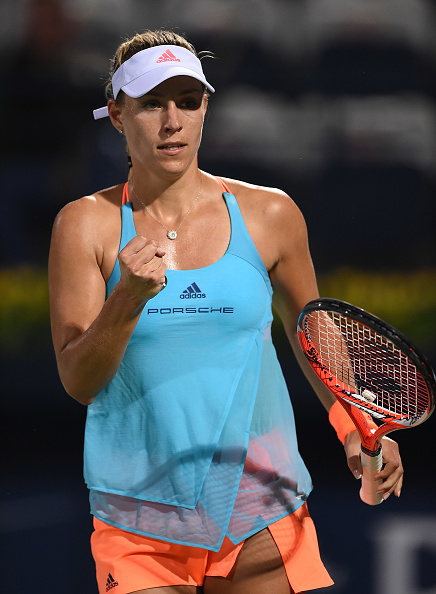 Next for Kerber
Angelique Kerber will meet Elina Svitolina for a place in the final. The German lead their head to head with a close score of 5 wins and 4 losses; however, the Ukrainan had won their last two meetings, in Beijing in 2016 and in Brisbane earlier this year, both times with Kerber playing as the world number one - position the German could regain if she'll manage to win the title in Dubai.