Two months after triumphing in their meeting at the Australian Open, 26th seed Mirjana Lucic-Baroni produced another masterclass of first-strike tennis to oust fifth seed Agnieszka Radwanska, 6-0, 6-3, and progress to the fourth round of the Miami Open presented by Itaú.
Ruthless Lucic-Baroni Drops First-Set Bagel in Less Than 20 Minutes
Having dropped just five games in their last meeting two months ago Down Under, Lucic-Baroni kept the trend going in the Sunshine State, picking up right where she left off with some stunning offensive tennis that left Radwanska completely at a loss for answers. Within a matter of minutes, the Croat quickly found herself up a double break on the former world number two after hitting a perfectly placed backhand return to confirm her 4-0 lead.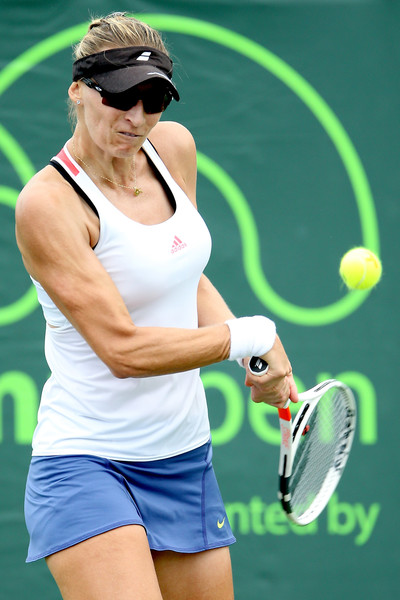 To her credit, Radwanska tried to make an effort to get back into the opening set, holding a total of four break points in the following game, but was denied time and again by Lucic-Baroni's ferocious hitting, which resulted more often than not in a barrage of winners under pressure. With the Pole unable to seize her opportunities, Lucic-Baroni notched a vital hold of serve to gracefully waltz to a 5-0 lead, before securing the opening set just moments later with an emphatic drive volley putaway.
Lucic-Baroni's Relentless Pressure on Radwanska Proves Decisive
The second set was a much tighter affair with the first four games of the second all going against serve as every time Radwanska seemed to sink her teeth into the match, Lucic-Baroni would peg her back with a vengeance. Eventually, the 26th seed's resistance in her return games would ultimately translate into success in her own service games as she managed to notch the first hold of the set to move a set and 3-2 to the good.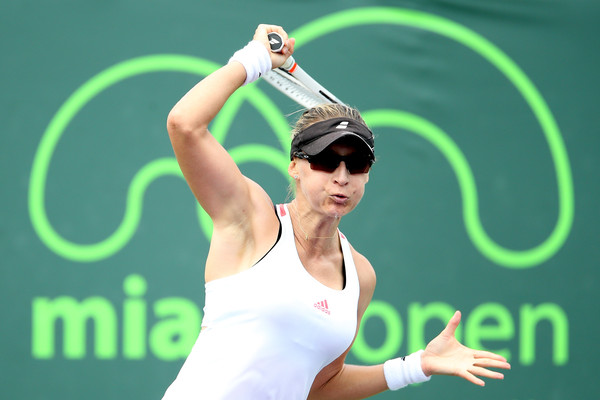 But once there, both women continued to trade breaks until the ninth game where Lucic-Baroni was given a golden opportunity to serve for the match at 5-3, one she would take with open arms after firing her 38th winner of the contest on match point to seal the clinical victory in just over an hour.
Stats Corner: Winners Galore for Lucic-Baroni
As aforementioned, Lucic-Baroni's aggressive style of play was instrumental in her success against Radwanska on Saturday, where she fired 38 winners and made just 5 unforced errors, while the fifth seed managed to hit just one unforced error all match, but just five winners in comparison.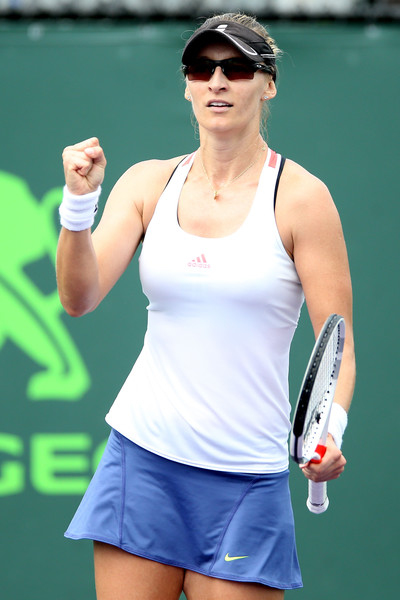 In addition, despite being broken thrice, Lucic-Baroni was clinical every time she stepped to the line to return serve as she was able to ensure that Radwanska wouldn't hold serve once during the encounter, breaking seven times altogether.
Next Up for Lucic-Baroni: Mattek-Sands
Awaiting Lucic-Baroni for a place in the last eight is another veteran in American wild card and doubles world number one Bethanie Mattek-Sands, who has been enjoying a dream week at the Crandon Park Tennis Centre. Surprisingly, after all these years on tour, the pair has yet to meet in an official match, but it will be fascinating to see how Lucic-Baroni's ferocious hitting matches up with the variety of Mattek-Sands.