A shocking result emerged out of the Internazionali BNL D'Italia as qualifier Anett Kontaveit created a huge upset over reigning US Open champion and world number one Angelique Kerber in second round action, winning ten straight games to seal the victory and serving a bagel in the process.
Kontaveit overcomes deficit to clinch the first set
Kontaveit had the perfect start to the match, firing well on her bullet-like groundstrokes as Kerber was still finding her rhythm early on, being unable to come up with her best tennis to go against the hard-hitting Estonian. After comfortably holding her serve to give herself some confidence, Kontaveit proved to be a tough challenge when she brought Kerber to deuce thrice in the German's opening service game but was unable to earn any break points, gifting Kerber the narrow service hold. Expectedly, it was Kerber who made the first breakthrough after finding the momentum and started to put on some excellent defense, breaking serve first in the fifth game.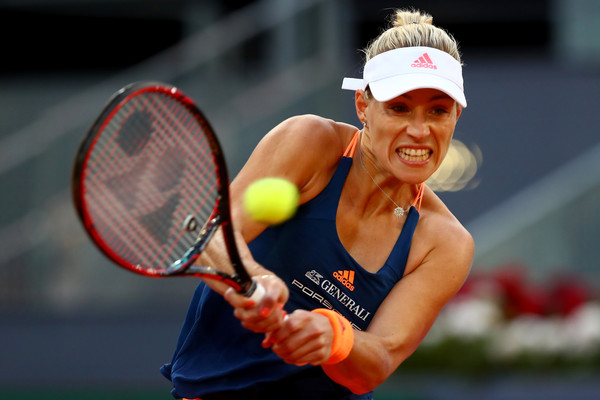 The world number one then comfortably consolidated the break, opening up a 4-2 lead in the first set as the German looked to be on course for a routine and confidence-boosting victory. However, all tennis fans were in for a huge shock when Kontaveit bounced back and secured a love service hold, lessening the deficit to just one game as Kerber started to find it difficult to go against the powerful game of Kontaveit.
The Estonian qualifier continued her good run when she broke back to love, returning level all of a sudden. Winning 12 of the last 13 points, Kontaveit rattled off three straight games to take the lead and be just one game away from the victory. Despite her forehand doing the work for her, her poor footwork on clay cost her greatly as she lost her fourth game in a row to concede the opening set 4-6 to Kontaveit, a set away from being the biggest upset of the tournament.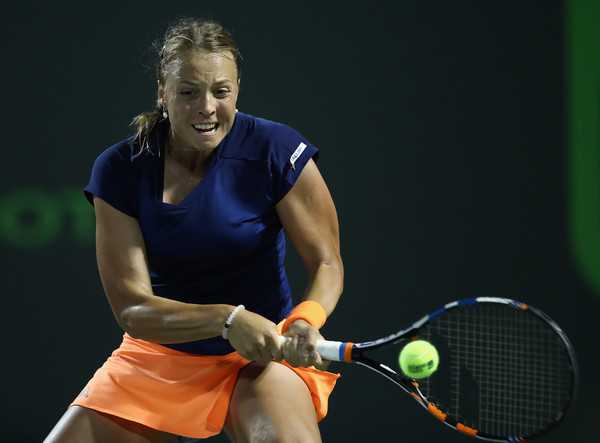 Kontaveit serves a bagel, wins ten straight games
Carrying over the momentum from the first set, Kontaveit had a straightforward service hold to start the second set with as Kerber continued to look out of sorts. Unable to find the game that allowed her to lead 4-2, the world number one found herself in deep trouble as she was broken for the third straight time and saw herself trailing by a set and a break. Her woes continued when Kontaveit continued to play her best tennis, firing winners at her own will as she easily consolidated the break of serve, opening up a formidable 3-0 lead.
Losing eight straight games, Kerber's poor season looked to continue to produce some lackluster results as the Estonian maintained the quality of her play, holding her serve and being just a game away from sealing the huge upset. Serving very poorly and allowing Kontaveit to exploit those vulnerable shots definitely did not help, as the world number one eventually lost ten straight games and was bageled by the world number 68 qualifier, falling after just a mere 56 minutes. Kontaveit was absolute firing in this match, smashing 32 winners past the faltering Kerber, who committed 22 unforced errors in just less than an hour.