 "Growing up a tennis fan was a lot of fun. It was also an education," former world number one Andy Roddick, headlining the Class of 2017 at the International Tennis Hall of Fame, said. Beside him, members of the Class of 2017, Kim Clijsters, Steve Flink, and Monique Kalkman listened on, having already been awarded their honorary ITHF suitcoats and Inductee medals.
Just moments earlier, Roddick's longtime athletic trainer, Doug Spreen, remarked in his introduction speech that, "there is no doubt that Andy is a Hall of Famer…he played the game of tennis the way it should be played…he also showed us how to handle the good along with the bad."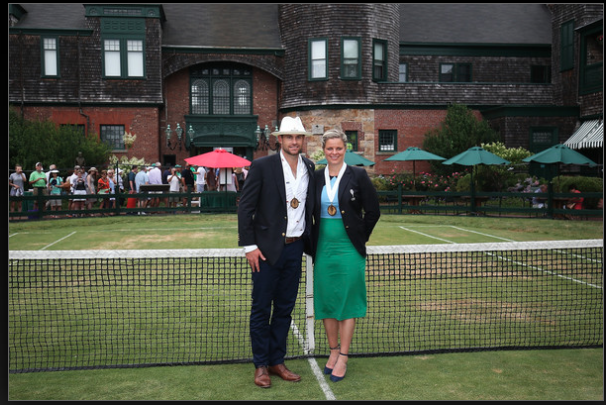 Spreen worked alongside Roddick for a decade of his 12-year-long career, which included winning 32 career titles (including 1 U.S. Open title), recording 612 match wins, remaining in the top 10 of the ATP rankings for nine consecutive years, and holding the ranking of number one in the world. These accomplishments, along with Roddick's more recent establishing of the Andy Roddick Foundation—a nonprofit that connects under-resourced youth in Texas to both academic and tennis-based opportunities—will now be forever honored alongside the sport's greatest figures.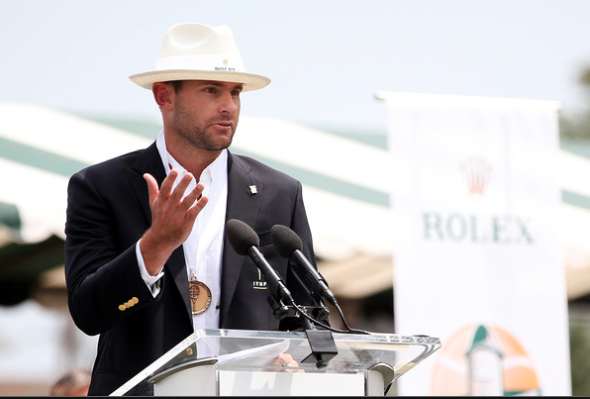 For nearly half an hour, Roddick, dressed in a truck printed shirt hand-picked by his almost two-year-old son, spoke candidly about his dedication to American tennis, the many players that both inspired and mentored him throughout his career, his gratitude towards both his team, and, of course, his family and friends.
"I was always appreciative [of the support I have been given], but that appreciation has grown as I've moved away from tennis," Roddick confessed, alluding to the many years of both emotional and financial support his coaches, family, and friends invested that allowed him to follow his dreams. Often, it is difficult to capture the efforts of so many, in so few words, but Roddick did just that, with sensitivity and praise, but not without incorporating the senses of sarcasm and humor that have come to define him.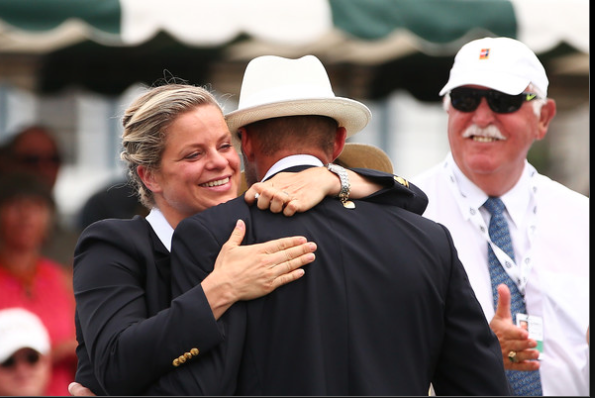 He concluded his speech by making a promise to the tennis community.
"I may not be a lot of things, but from this day forward, I'm never going to be anything less than a Hall of Famer." These closing words, ones that reinforce his long-lasting commitment and respect to tennis, are felt not only by the Class of 2017, but also by those that had paved the way for his career, and those that look to him for inspiration. Roddick already embodies the core values of the International Tennis Hall of Fame, because, despite not being, in his words,"the best of all time, the best of [his] generation, the most well-behaved, or the most polished," he has the grit, selflessness, and passion that make him a role model for all generations. He understands that effort is directly connected to outcome, that being a champion involves prioritizing sportsmanship, and, most importantly, he is the first to remind us that individual success derives from group effort.
"The best part for me is sharing [this honor] with my close friends, tennis fans, my team and my family," noted Roddick in his induction speech. "As I said to them when I learned I had been voted in, 'We're all getting into the Hall of Fame."