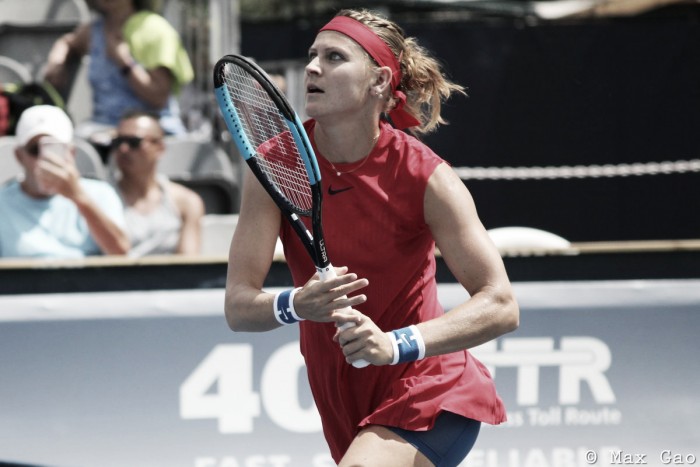 Lucie Safarova produced an impressive performance in the second round of the Rogers Cup as she totally outgunned world number 11 Dominika Cibulkova for the third time this year, blasting 28 winners to do so. The Czech was absolutely peaking throughout the whole match despite suffering from a mid-match wobble in the second set, whereas Cibulkova was unable to find her range at all.
Safarova dominates play and strolls to win the first set
Safarova came into the match firing as Cibulkova would have regretted her decision to serve in the opening game. The Czech was firing on all cylinders but faltered at the crucial moments as she committed a couple of unforced errors to waste all her opportunities and allowed the Slovak to come back from the brink and narrowly hold her serve. Safarova looked invincible on her serve as she comfortably held her serve to love in her first service game, with the power on it doing its job.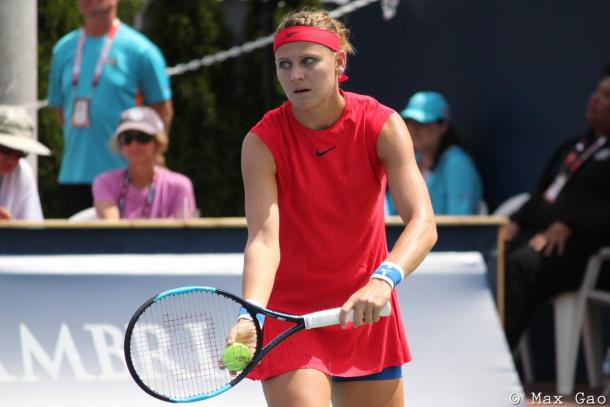 After an exchange of service holds, it was Safarova who made the first breakthrough as Cibulkova started to spray out unforced errors, gifting her the lead. Winning an incredible 16th straight point, Safarova broke serve for the second time in a row as she dictated play without facing any problems and opened up a formidable 5-2 lead. The doubles world number two player then successfully served out the first set to 15 after just 31 minutes of play, looking in total control of the match.
Safarova overcomes slip-up to steal the second set and clinch the win
Carrying over the momentum from the first set, Safarova made the perfect start to the second. Cibulkova looked for a confidence-boosting service hold when she owned three game point opportunities but the Czech seemed like she was in a rush when she fought back to lead by a set and a break. Fending off a break point with a forced error from Cibulkova, Safarova managed to consolidate the break while suffering a huge scare as she looked on course for the comfortable victory.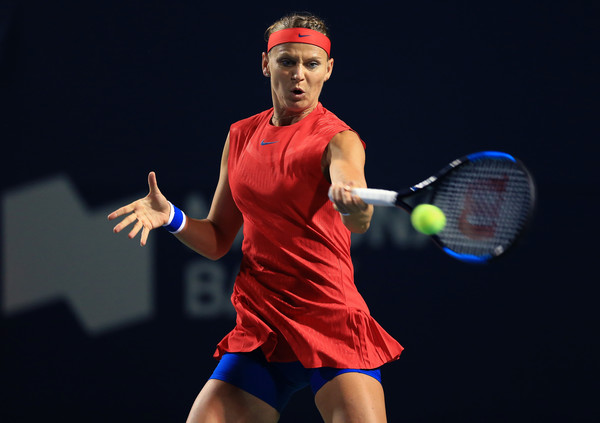 Winning her eighth game in a row, Safarova broke serve yet again as everything went wrong for Cibulkova, who had no answers to her opponent's peak tennis. The reigning WTA Finals champion finally got onto the scoreboard in the second set as Safarova played her worst game of the match, allowing Cibulkova to get one of the breaks back immediately.
The Slovakian soon closed out the deficit to just one game as she looked to force a decider, and started to play some impressive tennis as she managed to find her range. Cibulkova then returned level out of nowhere as Safarova started to get nervous and sprayed a couple of unforced errors, allowing the world number 11 to keep the score at 4-4. However, her seventh double fault of the match gave Safarova the golden opportunity to regain the lead and earn the chance to serve out the match.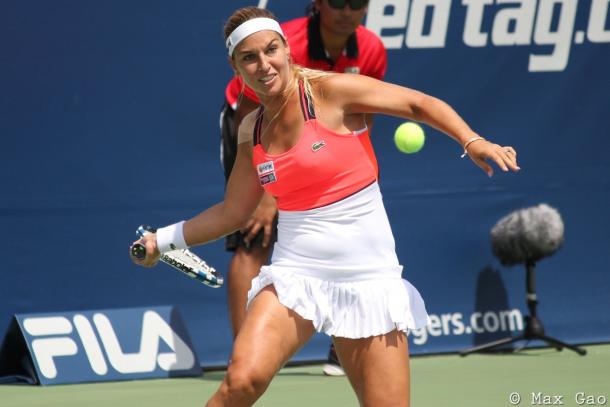 Eventually, the Czech made use of Cibulkova's errors to break straight back and lead 5-4, a game away from the win. Coming from 15-30 down, Safarova successfully served the match out after 1 hour and 24 minutes as Cibulkova failed to take her chances, allowing the Czech to seal a spot in the third round.
By the numbers: Safarova absolutely dominant and impressive
Safarova was absolutely clinical on her serve, serving an impressive nine aces coupled with only three double faults. She won an impressive 72 percent of points behind her first delivery and only lost a mere seven points on her second serves. Cibulkova was disappointing on her serve, winning just 46 percent of her total service points as she was unable to get the ground going.
Unable to dictate play, the Slovakian hit just nine winners to go with 13 unforced errors, whereas Safarova was particularly impressive in this aspect; committing only eight unforced errors yet hit an unbelievable 28 winners past the WTA Finals champion.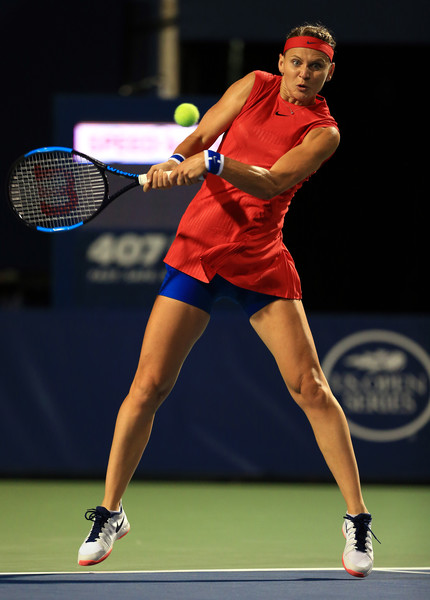 Safarova happy with her win
"[I'm feeling] great. It was a great match, I started off really well and didn't do many mistakes. My serve was on point and then it got a little tricky in the second set. Dominika is a big fighter, she never gives up any point so I knew I have to be tough until the end and I'm really happy to get to the next round here." Safarova spoke about the match during her on-court interview, being visibly delighted with her straight sets victory.
Safarova surely has had some nice memories of Toronto, "I feel really happy and I love to play here in Toronto and I had some good results here in the past. And obviously I have a Canadian coach so I spend a lot of time here, I love it here!"
The Czech would now face Ekaterina Makarova in the third round for a place in the quarterfinals.