 It has been an erratic 2017 season for Dominika Cibulkova. After an impressive end to the 2016 season, many thought she would start this year in the same vein; however, that has not been the case. While she made it to a quarterfinal and two semifinals earlier this year; she has had several troubling losses to players ranked outside of the top one-hundred.
A final showing in New Haven would do wonders for her confidence, and she would notch her spot by taking out Elise Mertens.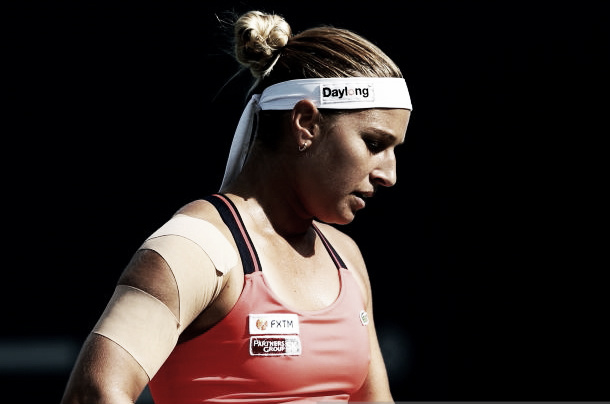 Mertens was not ready for the high energy of her opponent
Elise Mertens is trying to establish herself at the upper level of the sport. She cracked the top fifty earlier this month, a career high, and now realizes that to stay at this level requires a daily commitment to producing consistently high-quality tennis. Today, she faced a stern test against a fiercely competitive opponent. Cibulkova makes up for her lack of height by being extremely fast around the court. She also has a very positive attitude that can frustrate opponents. She never gives less than a hundred percent, somewhat reminiscent of Rafael Nadal, in her approach to every point.
First meeting between Cibulkova and Mertens
Mertens was clearly not ready for the occasion. She struggled in the first set to find her game and despite having an opportunity in Cibulkova's first service game to apply some pressure to the veteran, she failed to take advantage. She subsequently lost her serve and her focus in her first service game. When you play Cibulkova for the first time, you need to be prepared for her energetic attack and Mertens was caught off guard.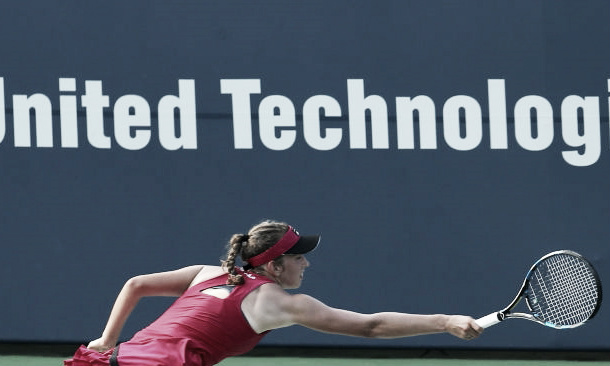 Mertens seemed to have settled down at the beginning of the second set and broke the Slovakian to get a 2-0 lead; however, that lead was short-lived. Cibulkova will never stop fighting and when she is down, she simply becomes more aggressive. Mertens had no solution to the increased tenacity of her opponent and with the mounting pressure from Cibulkova, she lost her serve to lose the break lead.
Mertens' serve lets her down
You cannot win a match serving only forty-five percent and against a player as aggressive as Cibulkova, it is only a matter of time before you get broken. Mertens was broken five times, while Cibulkova was broken only once. She won less than forty percent on her second serve, which made for a very uncomfortable time on court for the young Belgium. Despite the loss, she can go into the US Open feeling more confident with her hard-court game.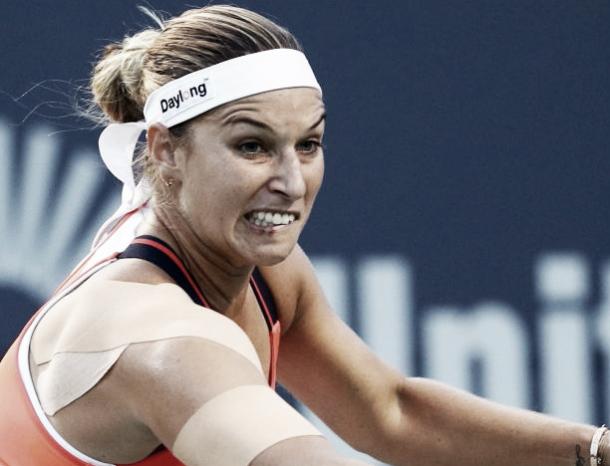 Cibulkova is rounding into form just in time for the last major
With the end in sight, Cibulkova got even more energized, further rattling her younger opponent. Mertens could not find any comfort in her own game; her serve went astray along with her groundstrokes. As her frustration mounted, so did the errors from her racquet. Her variety in shot production did not derail Cibulkova and her drop shot failed her miserably. In the end, it was a comfortable 6-1, 6-3 victory for the veteran.