 Damir Dzumhur is a veteran compared to Liam Broady, who was only in his second main draw appearance on the ATP World Tour. In comparison, the Bosnian had made his first career singles final earlier this season; yet, experience is relative and both players started off very nervous. The Brit struggled for nine minutes to hold his first service game and Dzumhur had to fight off multiple break points to secure his first service game.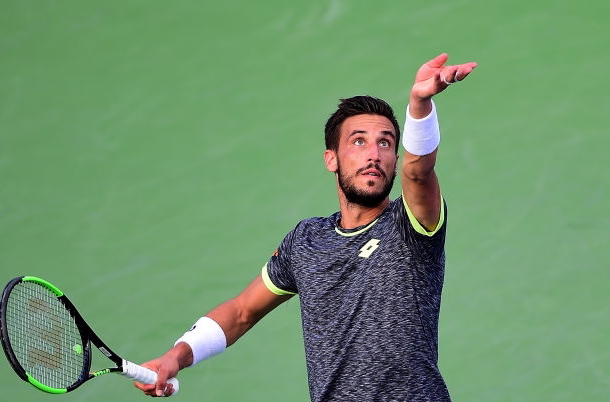 Their arsenal of weapons
Neither player has an overwhelming serve; they both depend heavily on guile and accuracy in the placement of their shot selections to win points. Dzumhur had the slight advantage because he has more versatility in his game; however, he is also more prone to being easily distracted by his emotions.
Two costly backhand errors would cause Broady to be broken in two consecutive games and Dzumhur went up 4-1 in the first set. Serving to take a commanding 5-1 lead, Dzumhur lost his focus and Broady got one of the breaks back. However, his inexperience would show when he succumbed to the scoreboard pressure and lost his serve to hand the first set to his opponent.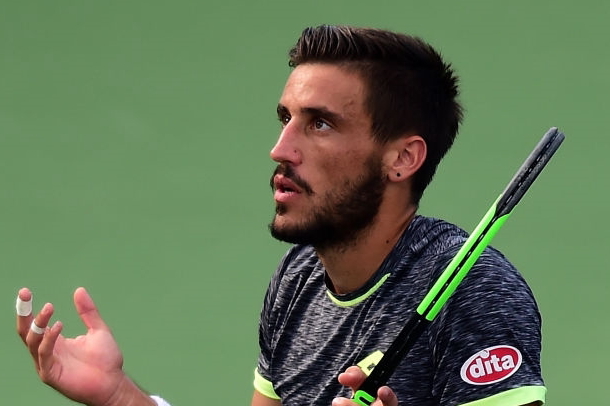 Broady would have to dig deep
He started by cleaning up the errors in his game and increasing his first serve percentage. Both players held serve for the first four games; however, Dzumhur could not fight off his second break point against and Broady got the early break in the fifth game. He almost squandered that lead in his next service game; however, he brilliantly executed a lefty slice serve wide and quickly closed in to put away the easy volley. Dzumhur began to unravel emotionally and he returned the favor by dropping his serve in two consecutive service games to give the Brit a 5-2 lead. Broady closed out the set with a service winner to force a deciding set.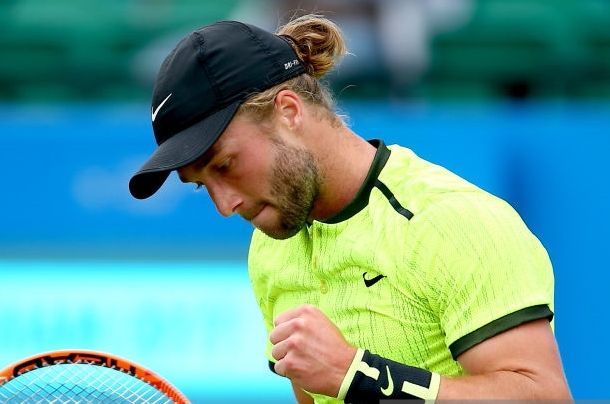 Dzumhur was not about to give up
Another dip in concentration would cost the Bosnian to lose his first service game as he served up two double faults to give the early break lead to the Brit. However, serving at 2-1 to go up 3-1, Broady began thinking about the possibility of making it to his first Tour semifinals. He had struggled with executing the low volleys all match and he missed one on the first point of his serve, which seemed to shake his confidence and suddenly he lost his focus and was broken at love to give his lead away. They were back on serve and all the pressure was now back on his shoulders as Dzumhur was once again fully engaged.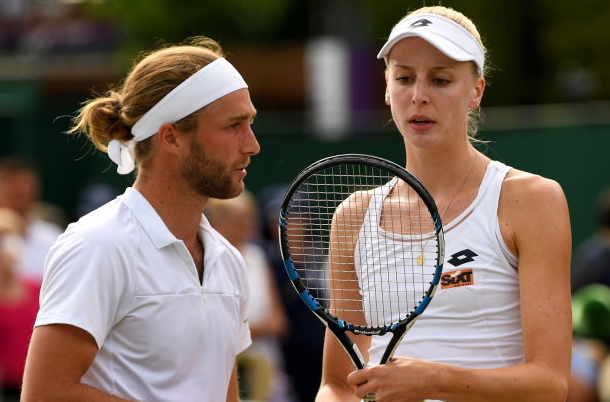 Broady succumbed to the pressure
At 4-4, Dzumhur served three double faults and was down 0-40 and Broady could not take advantage. It's never easy to close out a match; however, it's also never easy to hold serve to stay in a match and Broady proved that today. At 4-5 down, he had a 40-15 lead in the tenth game, all he had to do was win one point and the match could have potentially gone to a tiebreak; yet, his Achilles heel was the low volley and it came back to haunt him at match point down. He dumped another volley into the net and Dzumhur escaped with the 6-3, 2-6, 6-4 victory.