 Anastasia Pavlyuchenkova sealed her third win over Angelique Kerber throughout this year after defeating the former world number one and two-time Grand Slam champion in their opening Round Robin match at the 2017 WTA Elite Trophy as the Russian put in a solid performance to edge closer towards a semifinal berth.
Best possible start for Pavlyuchenkova
The Russian looked on fire early on the in the match, having fired down some extremely powerful serves on these fast-paced courts in Zhuhai to get the opening service hold. Kerber was just too poor on her serve with her unforced errors proving to be her downfall, with nothing going right for her as she was broken to love. Inconsistency started to affect Pavlyuchenkova as she started to commit a couple of errors as well, allowing the former world number one to break straight back and get onto the scoreboard.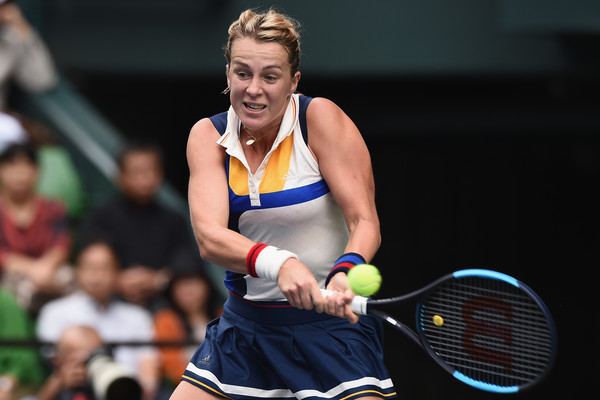 The Russian takes the opening set
Kerber's woes on her serve continued to drag her down but it was also all credits to Pavlyuchenkova as her baseline game worked extremely well, firing winners after winners without any problems. This time, the Russian was able to consolidate the break despite some tough resistance from the German, holding on for a formidable 4-1 lead. The remainder of the set then went on serve with Pavlyuchenkova ultimately serving out the set comfortably after just 34 minutes of play.
Pavlyuchenkova fails to convert her chances
After an even start to the second set, the Russian seemed like she was going to stroll to the victory after earning triple break points in the third game. However, Kerber was able to come up with some of her best aggressive tennis and reflected her ability to redirect the pace as she came back from the brink to narrowly hold her serve for a 2-1 lead.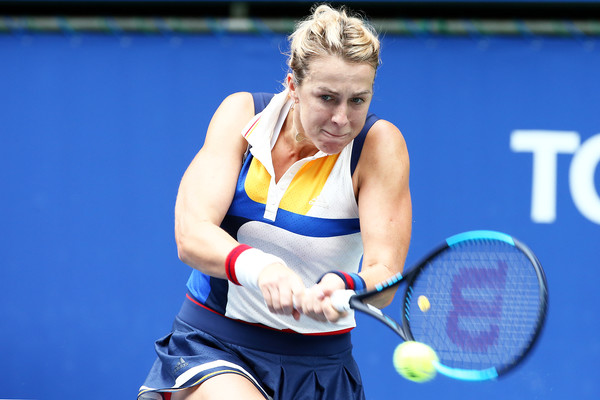 High-quality play from the German
Kerber started going on a run, with all the momentum running in her after her magnificent escape earlier on. Pavlyuchenkova's game started to break down and a handful of unforced errors came off her racquet which ultimately allowed the German to jump out to a commanding 5-2 lead. Kerber was absolutely firing on all cylinders, especially her forehands and passing shot winners which wowed the crowd in Zhuhai.
Kerber overcomes nerves to close out the set
Pavlyuchenkova then held her serve in the nervy eighth game which saw her fend off a set point to stay in the set, keeping herself in contention. She was able to come up with some incredible volley winners but she failed to keep up her high-quality of play as she often looked loose at the baseline. Serving for the set, Kerber faced two break points out of nowhere but she showed some nerves of steel and ultimately closed out the second set 6-3.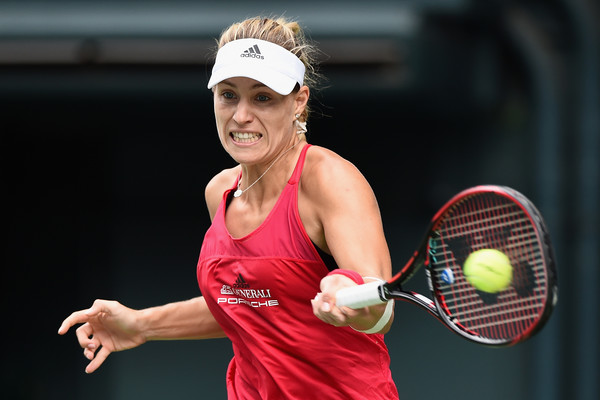 Kerber loses huge lead
Carrying over the momentum into the final set, Kerber saved a game point and made the perfect start as she broke serve in the opening game to take the lead. Owning a 40-0 advantage on her serve in the following game, everything seemed to be going the German's way with Pavlyuchenkova's body language slightly hinting that she was losing hope. However, Kerber's unforced errors unexpectedly got the Russian back into contention as she broke straight back to level the scores.
Pavlyuchenkova takes the win
It was Pavlyuchenkova's turn to go on a run as she claimed an incredible four consecutive games to open up a double-break lead with Kerber getting frustrated with herself as her error count increased rapidly. The Russian proceeded to survive in a tough service game and held on for a commanding 5-2 lead, edging closer to the win. Powerful returns eventually got Pavlyuchenkova over the finishing line as she claimed the impressive win after an hour and 57 minutes of play.