 It was a cool February afternoon when Maria Sharapova received what she called "a funny-looking email." The Russian had been rehabbing training and left wrist in Los Angeles when she received the email in question from the ITF, the International Tennis Federation, stating the urine sample she had provided just weeks earlier at the Australian Open had come back positive. "In other words, and I had to read this, again and again, to make sure I was not hallucinating, I had failed the drug test," she wrote, recalling the heartbreaking moment when it all began to make sense for her in her new memoir Unstoppable: My Life So Far.
As it turned out, Sharapova didn't even know what Mildronate—the illicit substance that the Russian tested positive for—was until she put it in a Google search, only to have one word staring back at her: Meldonium.
Sharapova writes that she started taking Meldonium back in 2006 after a series of irregular electrocardiogram tests and periodic bouts of high fever that began to become more and more common on the order of her doctor, and she had been taking it ever since "as you might take baby aspirin to ward off heart attack or stroke."
Meldonium, a drug sold over the counter in Eastern Europe, was put on WADA's banned list on January 1, 2016, after a suspicious number of athletes from that region began to use it despite not being clinically proven to be a performance-enhancing drug. In her book, the former world number one admits that she, and no one from her team, checked the catalog in the New Year to discover Meldonium had been outlawed, but admits she felt "trapped, tricked by the ITF's poor notifications" and that the whole sentencing process, she wrote, "was set up to make me fail."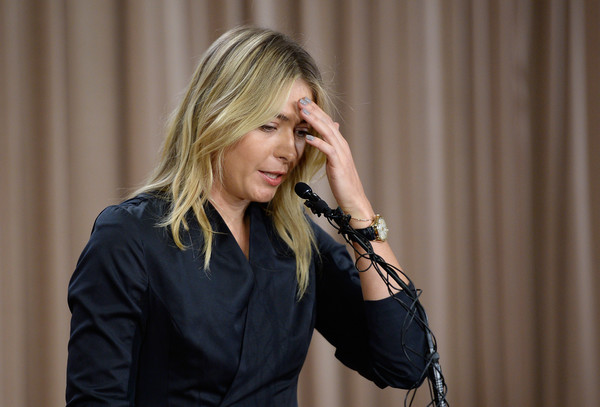 An Independent Tribunal reviewing the case determined that Sharapova showed no intentions of cheating, but was still faced with a brutal two-year ban before an appeal knocked the sentencing down to 15 months. In the end, none of her sponsors ended up dropping her permanently amidst the ordeal, but Sharapova did admit to breaking down when she found out Nike, the company who had endorsed her since she was 11 years old, had temporarily suspended their contract. "My mom spent the rest of the night holding my hand," she wrote of that evening. "For the next two weeks, she didn't let me go to sleep alone."
Interestingly, Sharapova admits that before this whole ordeal, she had been contemplating retirement, thinking back to the incredible sacrifices her parents made when she was just six years old to continue her journey through the sport she now loves more than ever.
It was a journey that started at age four when her father Yuri Sharapov brought her to one of the local courts in Sochi, the Russian city he and Maria's mother Yelena had decided to settle in after being forced to flee the horrors of Chernobyl, where the little girl pulled one of her father's oversized racquets out of his bag and proceeded to hit balls against a wall for fun before "falling into a trance."
Yuri, who quickly recognized his young daughter's talents along with Sharapova's first coach Yuri Yudkin and tennis great Martina Navratilova at a kids' clinic in Moscow, was encouraged by the latter to get out of Russia to further develop Maria's game in the States. Dropping everything, Sharapov quit his job and was soon on a plane to Miami with his six-year-old daughter with just $700 in his pocket. Maria's mother, Yelena, had to stay behind.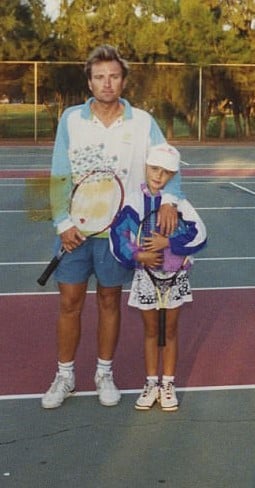 Considering they arrived in the States without knowing a single word of English, Sharapova's journey to the top was nothing but an onerous one, and one that was occasionally helped by chance. There were many strangers along the way—including a Russian couple who offered to let them sleep on their hotel room floor on their first night in Florida—who offered Yuri small jobs, guidance and even tennis courts, many of them private, for his daughter to practice on.
However, there were also many people who were not as welcoming, including a coach named Sekou Bangoura who, despite playing a key role in the little girl's early development, used Maria and manipulated her father to the point that an unfairly worded contract was the last straw for Yuri, who immediately proceeded to pack up everything and look for another club to train at despite having days of not knowing what their next meal would be.
When she signed up to train at the Nick Bollettieri Tennis Academy aged just nine years old, Sharapova writes that she lived in a dorm and hated the environment where she would often be a misfit in a sea of wealthy families who would continuously send their children, many of them older than she was, to train at the academy in order to fulfill their own dreams. Amidst that distinctive sea of rich kids, the Russian appeared with only "a single change of clothes, an oversized chopped-down racket, and shoes from a factory in Minsk."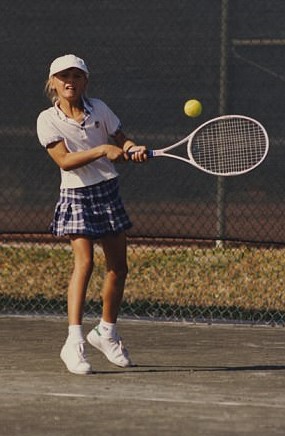 It was at the academy that Sharapova would meet two of her biggest competitors. In her memoir, Sharapova recalls the day she saw the Williams sisters practice through a knothole in a wooden shed, original that her father had devised after she said she didn't want to give them the satisfaction of seeing her. "For all the power, for all the intensity of their practice, I had just one thought: I want to beat them," she wrote.
And this began Sharapova's long history with the sisters, most notably Serena, who has owned her in the last decade by winning their last 18 meetings to record one of the most lopsided head-to-head records between two of the greats of the same generation in sporting history: 19-2. Throughout her book, the Russian speaks of her greatest competitor in a detailed and surprisingly antagonistic way rarely used to discuss an old rival, let alone an active one who has plans to return to the tour next season.
Nearly half a decade after first seeing her play, Sharapova went up against Williams in Miami in 2004, describing seeing her with a certain awe, "First of all, her physical presence is much stronger and bigger than you realize watching TV. She has thick arms and thick legs and is so intimidating and strong. And tall, really tall."
"She seemed much older than me in Miami. This was just before I turned 17. She was a grown woman, experienced, the best player in the world. It still feels that way. Even now, she can feel like a little girl."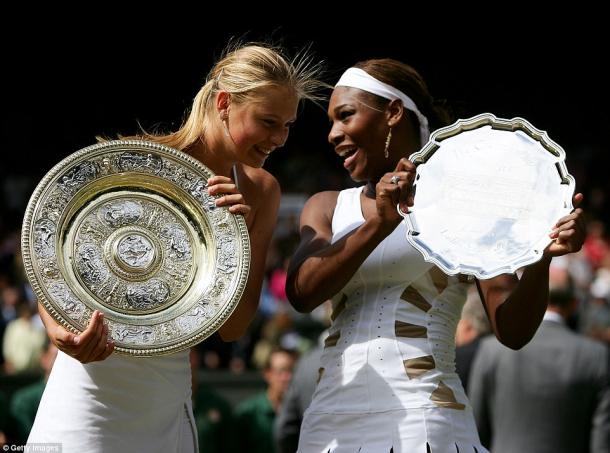 A few months later, the two would meet in the 2004 Wimbledon final, a match that Sharapova said she had to play after being under the weather a day earlier. Astoundingly, it was the Russian who was able to walk away with the win that day and with it, her first Grand Slam title, much to her surprise. But Sharapova feels that it was what happened after the match in the locker room that is the source of the frigidity between the two: "What I heard, when I came in and started to change clothes, was Serena Williams bawling. Guttural sobs, the sort that make you heave for air, the sort that scares you."
"People often wonder why I have had so much trouble beating Serena; she's owned me in the past ten years. My record against her is 2 and 19. I think Serena hated me for being the skinny kid who beat her, against all odds, at Wimbledon. I think she hated me for seeing herself at her lowest moment. She's never forgiven me for it."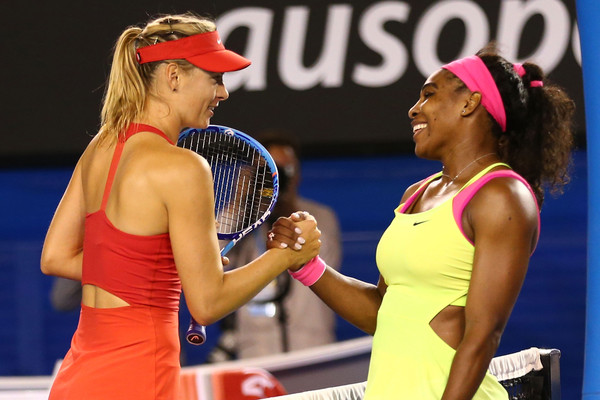 After her Wimbledon triumph, Sharapova spoke of the significant changes in her life as she not only had to deal with the weight of her own expectations, but also those of the press who were fascinated by her fearless, flat-hitting style of play. As she admits, there were also crazy days of being famous, with numerous agents calling to make lucrative endorsement deal offers, but even then, she and her longtime agent Max Eisenbud were wise enough to only invest their time in advertising quality products, rather than ones that would just churn out the big bucks.
On the court, meanwhile, the Russian was proving to be one of the most dominant forces on the tour, backing up her championship-winning run at SW19 with two more Grand Slam titles and the number one ranking, which she clinched on August 22, 2005, before a recurring shoulder ache resulted in a torn tendon that would need to be surgically repaired in the summer of 2008 if she ever wanted a chance at competing again.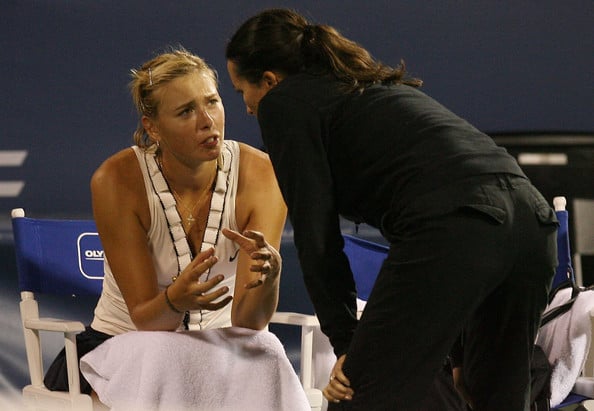 "I was 21 years old," Sharapova wrote, reflecting on the day a doctor, who recommended surgery, told her she would never be the same player again. "I'd finally made it, gotten my game and life just where I wanted it to be, and now I was going to lose everything because of one small split tendon?"
"And what if my career did end there? How would I be remembered? As a flash in the pan, just another sad story, a cautionary tale? No. I refused to believe that this is how it would end."
As she was rehabilitating her shoulder in the hopes of one day returning to the tour, Sharapova's resilience was tested again, prompting her to begin to keep a journal to keep her thoughts away from the obsessive nature of her recovery with one entry reading, "I am completely flustered! You see I can't even write. It's been God knows how long since I started (I believe eight weeks now) and I'm still all the way in the bottom of the ditch somewhere in the middle of America. Basically, I don't feel like my shoulder is getting better."
Eventually, however, it would get better and Sharapova, as determined as ever to prove her critics wrong, eventually worked her way back to form, culminating in the completion of the Career Grand Slam when she won the 2012 French Open title, having recaptured the number one ranking just two days prior.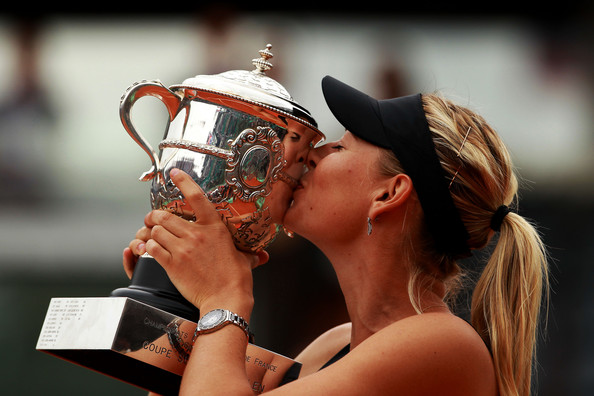 "For stretches, it seemed like I'd forgotten how to play the game, like I'd never get back what once came so naturally. Then slowly, bit by bit, and by working like I'd never worked in my life, I began to find my way. And now, eight years after I took that first Grand Slam at Wimbledon, I'd made it all the way back."
And back she did.
Sharapova's comeback began the day after her 15-month suspension ended in April, but injuries and some wildcard controversy at the Grand Slams had derailed her progress, until she got to New York. There, the former world number one was finally able to produce some of her best tennis to put forth a solid fourth-round showing at the U.S. Open in her return to Grand Slam action, and she is more determined than ever to return to the heights that she enjoyed as a little 17-year-old girl with a lot of fight.
If anything, this suspension has strengthened not only Sharapova's resolve, but also her commitment to the game, writing to the tennis world that she vows to keep playing "until they take down the nets. Until they burn my rackets. Until they stop me. And I want to see them try."
Unstoppable: My Life So Far by Maria Sharapova, Sarah Crichton/Farrar, Straus and Giroux, September 12, 304 pages, RRP $28 USD, ISBN-13: 978-0-374-27979-0