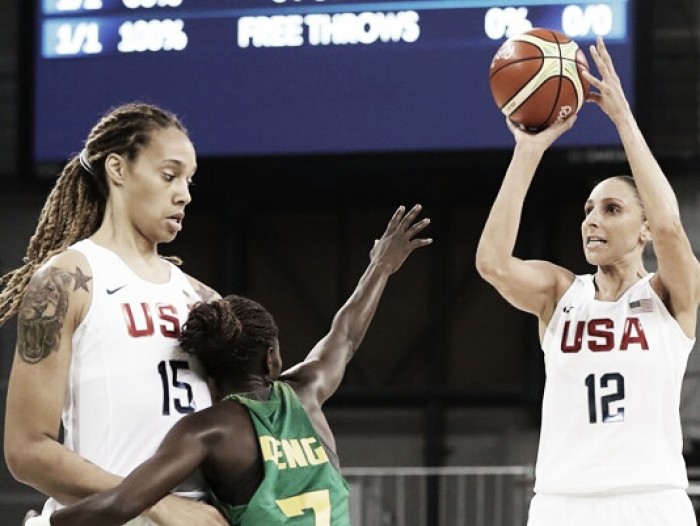 The United States kicked off their latest quest for an Olympic gold medal with a record-setting thrashing of Senegal. The African side was outclassed from the very beginning in the Rio 2016 opener for both teams as they only managed nine points in the first quarter.
The Americans used a balanced effort with seven players in double figures, led by Sylvia Fowles, Diana Taurasi and Breanna Stewart, each contributing 15 points each. Brittney Griner chipped in 14 points and 7 rebounds. The Americans smothered Senegal all game long, but were especially overpowering in the first half, holding them to just 21 points.
United States makes powerful start and never lets up
The expected mismatch was evident from the start as the Americans outscored Senegal 35-9. The second ten minutes were no better, the US outscoring their helpless opponents 29-12 to take a 64-21 lead into the locker room. All twelve players scored, showcasing the gold medal favorites depth. Senegal never stopped trying and they improved greatly in the second half, hitting from long range, almost doubling their point total from the first half.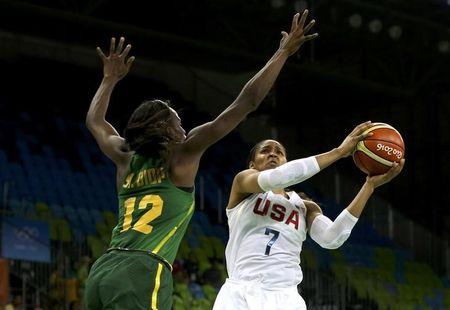 Among the many stats that showed the Americans' superiority was turnovers as they forced Senegal into 27 giveaways while only committing nine themselves. The only stat that was close was three-pointers, Senegal keeping it close from long distance, hitting nine to the Americans' ten. The US shot nearly 65 percent from the field while limiting Senegal to just 35.2%. They also dominated on the boards, outrebounding Senegal 40-24. All told the U.S. broke their own record for most points scored in the Olympics. The previous record was 114, set in 1992 and tied at the London Olympics.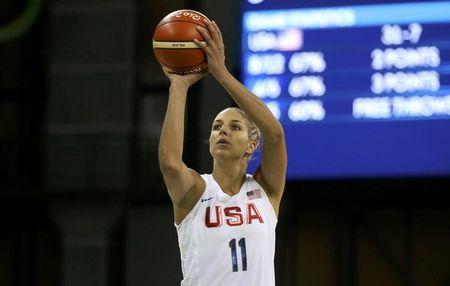 After the game, one of Senegal's players spoke about her team's experience against the world's dominant basketball power: ''They have a great group that has been together for awhile and that shows,'' said Senegal's Oumoui Thiam. ''We are here to learn, we are eager to learn. At the same time we are going to compete. The USA are world and Olympic champions for a reason but we gave it everything we got. It is an honor and something I will never forget.''
Next games up
The Americans will be in action for a second straight day when they face Spain Monday morning. If this game is any indication of what is to come, the Spaniards could be in for a long 40 minutes. They at least have the comfort of an opening game win over Serbia by a score of 65-59. Senegal next faces China hoping for a much better outcome.