The Dutch team which currently plays in the Eerste Divisie lie 18th on the table and Oliseh's immediate task will be to change the fortunes of the club. The club has just a paltry 15 points from 19 games played.
Chairman of the club, Isitan Gün, is obviously excited with the capture of the for Juventus and Borussia Dortmund player.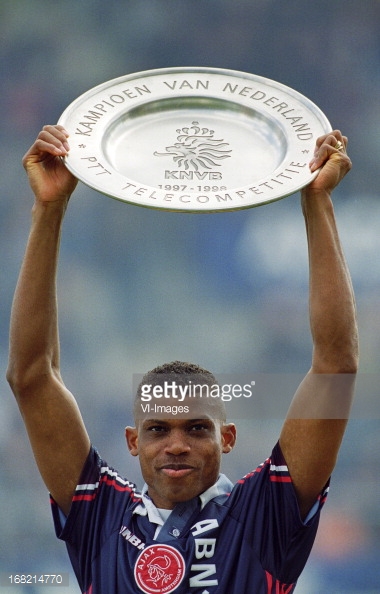 "With Sunday choosing Fortuna for a coach who is young and ambitious, vision and where players look up to. We were looking for someone who likes attractive football, combined with the sheer will to win. In Sunday, we think we found this type of trainer. The past few days he has already watched all the matches of Fortuna, so Sunday will arrive on January 2 well prepared to begin his work. "Gün said via the team's website.
Oliseh, 42, left his coaching job with the Super Eagles of Nigeria in March 2016 claiming that the country's FA did not fulfill its contractual obligations.
The Bundesliga winner is due to officially stark work in the team on January 2nd and will be going back to familiar grounds. Oliseh was a household name on the Eredivisie when he played for Ajax Amsterdam and won the League title and a KNVB Cup in the 1997/98 season. The following year, Oliseh won the KNVB title again with Ajax.
In 1999, Oliseh switched to Serie A giants Juventus and played for just one season with the move being largely disappointing. He was bought by German side Borussia Dortmund that same year. With expectation high, Oliseh soon proved to be a good addition to the side as he helped the team to claim the Bundesliga title the following season.
Unfortunately, his time in Germany was going to end sadly and In March 2004, Oliseh was sacked by Borussia Dortmund after head butting team-mate Vahid Hashemian while on loan at VfL Bochum allegedly over racial remarks. In January 2006, at the age of 31, Oliseh retired from professional football after playing a half season for Belgian top club K.R.C. Genk.
However, Oliseh also achieved success internationally, winning the 1994 African Cup of Nations and also was part of the famous team that won Olympic Gold medal for Nigeria in Atlanta.