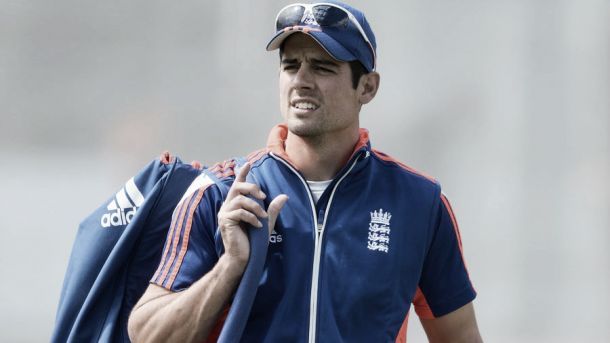 Alastair Cook has denied making an ultimatum on a possible recall for Kevin Pietersen.
It was being reported by some of the media that Cook had told Andrew Strauss, the new director of cricket, that he would resign as England captain if Pietersen were recalled. However, Cook has denied any conversation ever took place and insisted that he was not consulted in any way over Pietersen's future.
In Cook's press conference ahead of the first test match against New Zealand, he said: "There was no ultimatum, I can deny that. I don't know where it came from. It was a decision made by Andrew Strauss and Tom Harrison and we weren't consulted and we've got to start looking forward now.
"I want it to be that way. Strauss is a great leader of men and I trust him to make the right decision for English cricket. They described all their reasons for that decision. I'll let them do their job and hopefully they'll let me do mine.
"I do agree with the decision. This has gone on for 15 months now and we've got to start looking forward as a side. The story has been put to bed by the ECB."
Pietersen was given hope of an international recall by new England and Wales Cricket Board (ECB) chairman Colin Graves, only for director of cricket Andrew Strauss to say the 34-year-old would not be selected because of "trust issues".
There was a lot of support for Pietersen, who hit 355 not out against Leicestershire in a County Championship match, but Strauss has made it clear that Pietersen's England career is over.
England face New Zealand in the first Investec Test match at Lords today.